Look Out Lambo, This Beetle Goes 205 MPH
They squeezed over 600 horses into this little yellow devil.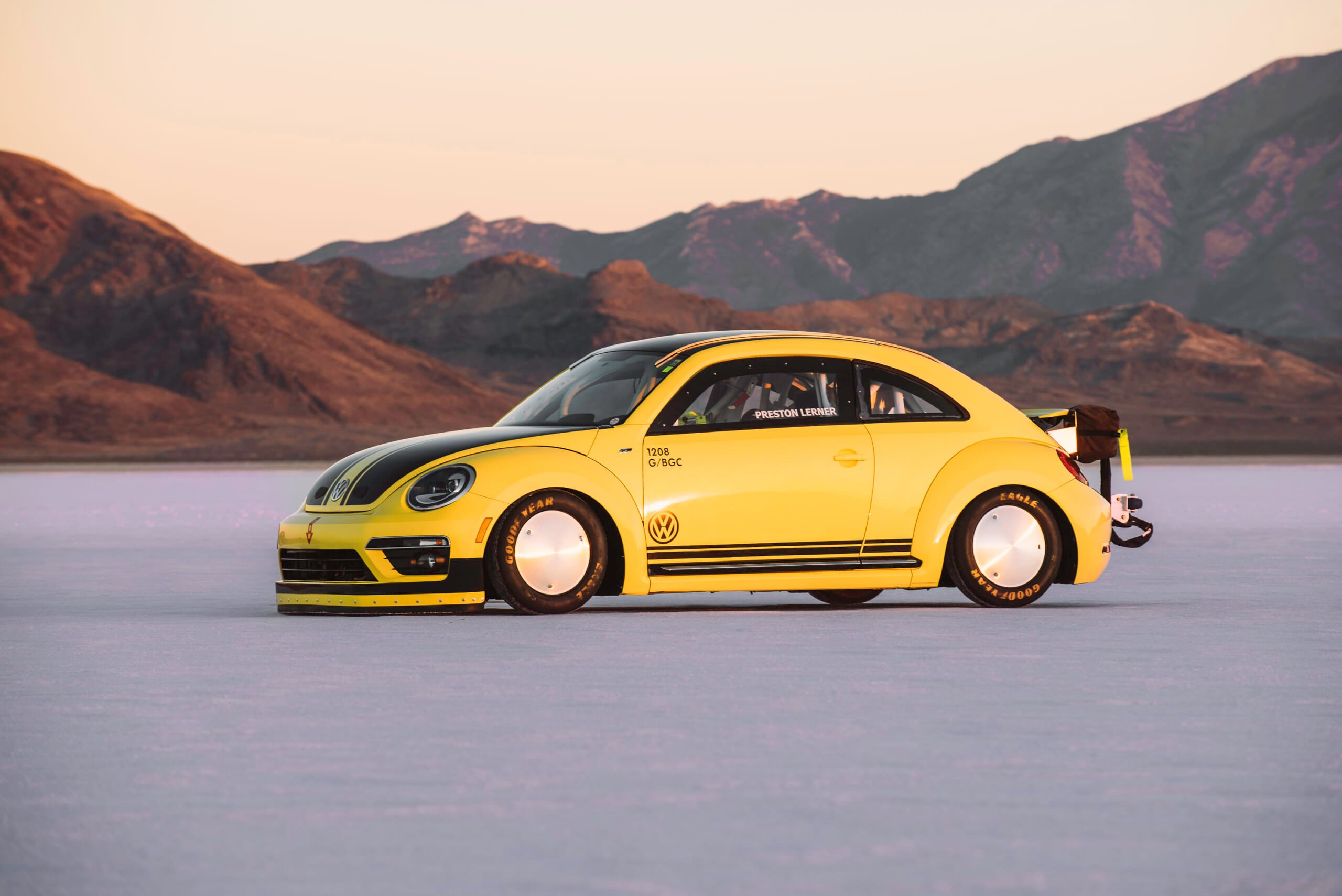 These days going more than 200 mph on the Bonneville Salt Flats is as simple as writing a big check to your local Lamborghini, Ferrari, or other supercar dealer. The Jaguar F-Type SVR we drove tops out at 200 mph.
For a real challenge, try topping 200 mph in a Volkswagen Beetle. That's what Automobile Magazine contributing editor Preston Lerner accomplished, with a world speed record run of 205.122 mph in a turbocharged Beetle modified to produce more than 600 horsepower.
The car was also lowered, fitted with a roll cage and land speed record-style low-drag wheels, and a limited-slip differential to get traction on the salt. Plus parachutes. Never forget the parachutes on a land speed record car.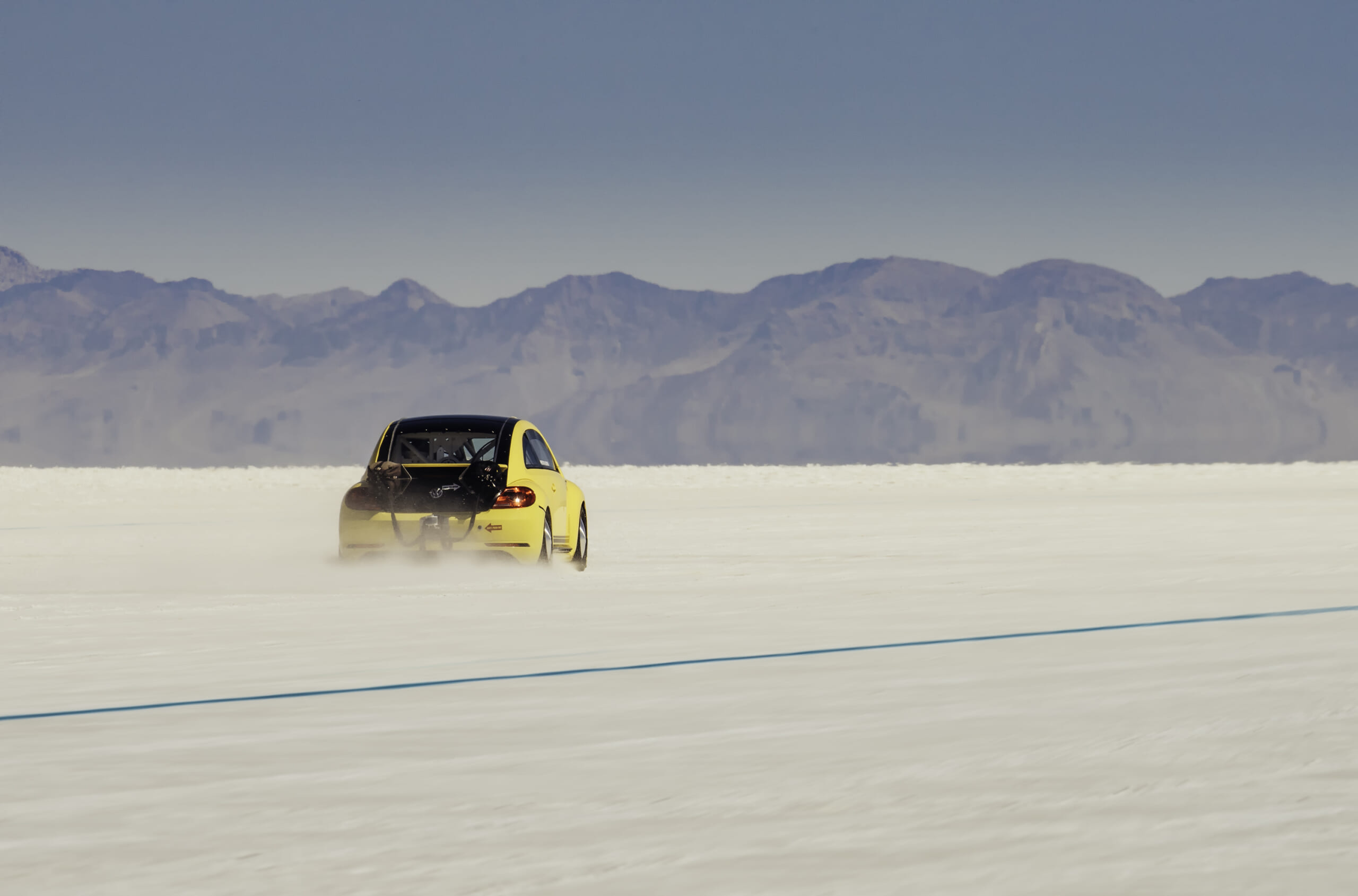 "Exceeding 200 miles per hour in the Beetle LSR was a serious thrill," said Lerner. "We had enough power to go even faster if the salt hadn't been so sketchy. But seeing 208 miles per hour briefly on the digital readout was an experience I'll never forget."
Official top speed isn't the same thing as actual peak speed, because the official number is the average of two passes in opposite directions to offset any effect of wind, which is why the record isn't 208 mph.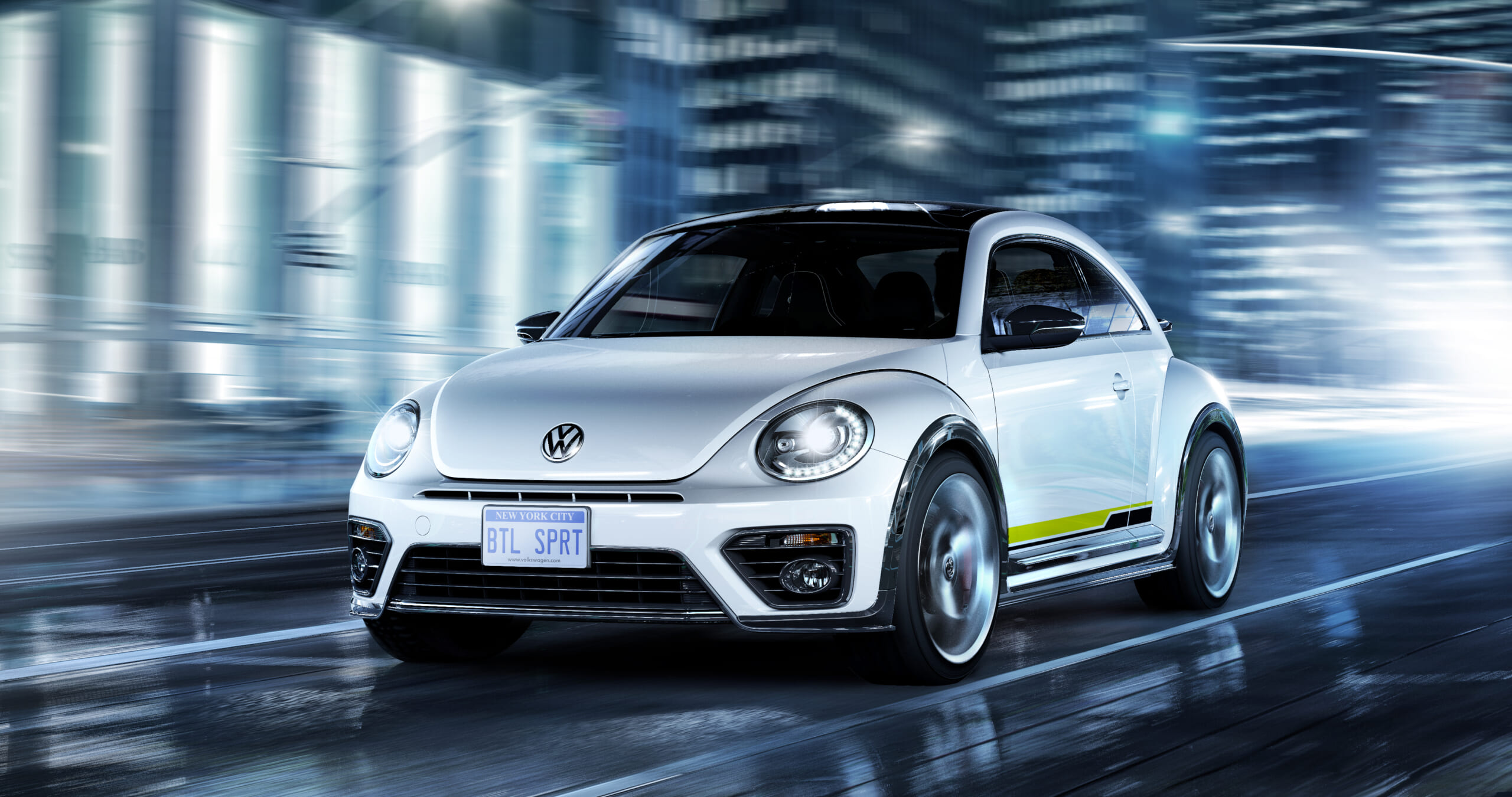 Volkswagen's stock Beetle R-Line features a turbocharged and direct-injection 2.0-liter engine that makes 210 horsepower and 207 pound-feet of torque (when using premium fuel). It accelerates from 0 to 60 mph in just 6.6 seconds and to reach an electronically governed top track speed of 130 mph. That might not be 205 mph, but it is much faster than the 48-horsepower '79 Beetle convertible we recently enjoyed.