Tell Your Hippie Uncle, the New Volkswagen Bus Has Finally Been Revealed
"Save the Whales" bumper sticker not included.
Volkswagen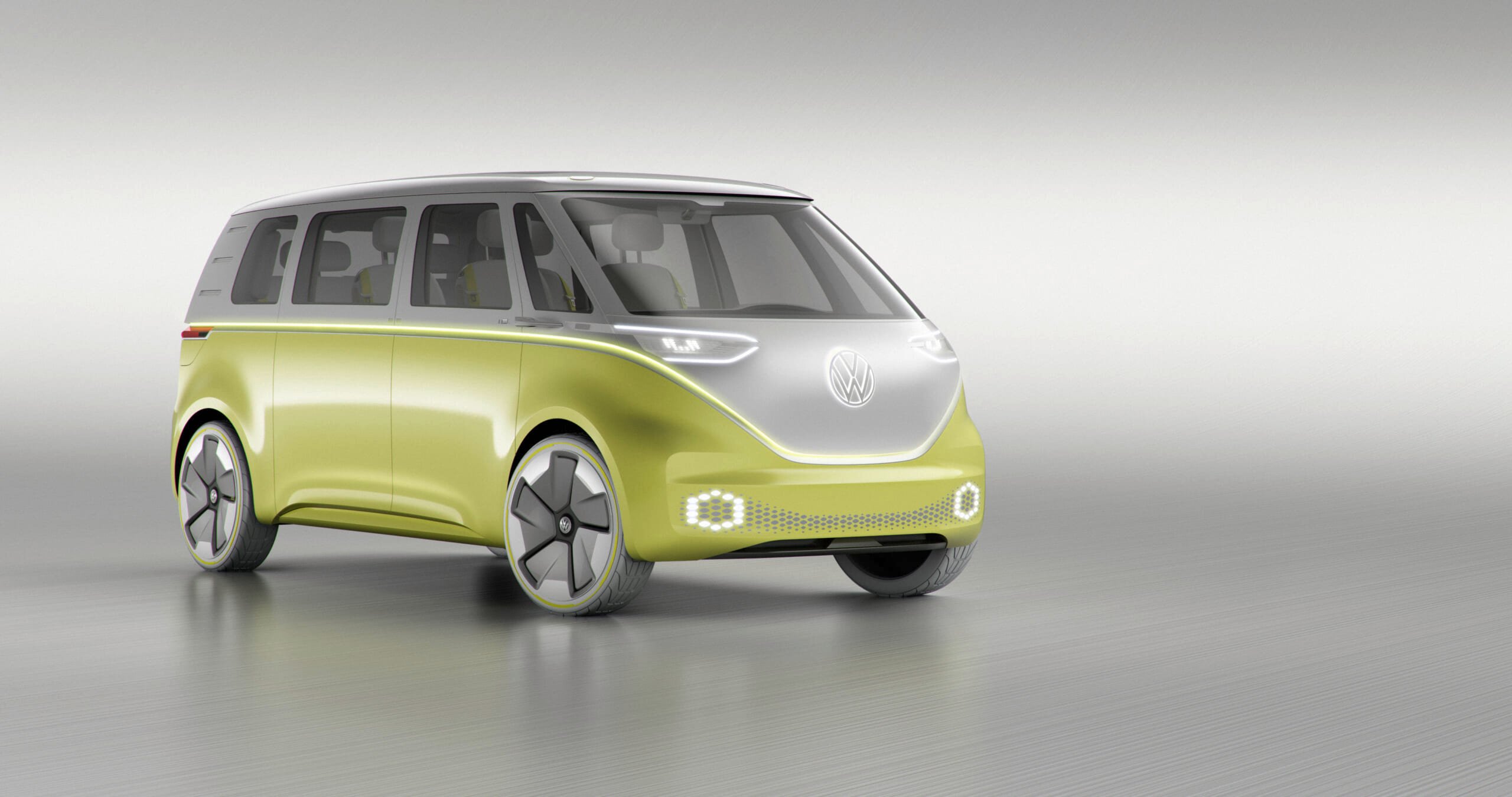 Volkswagen knows we're tired of them yanking our chain with the never-ending line of concepts promising to revive the beloved classic hippie bus, and they swear that this time, they really mean it: this will be the new bus sometime soon.
The I.D. Buzz concept is built on a new electric drive chassis that VW says it will put into production in a range of new models starting in 2020. By 2025, they say, there will even be an autonomous version of the new bus available.
The concept's name aims to convey the buzz, or hum, of the bus's electric motors. Or it is supposed to sound sort of like "bus." It is definitely not supposed to refer to the state of mind of most hippie bus owners.
VW envisions the flexible electric drive design permitted various versions, from a rear-drive, 268-horsepower layout using a 83 kilowatt-hour battery pack to an all-wheel-drive, 369 horsepower model with a 111 kWh battery that is able to accelerate to 60 mph in 5.0 seconds.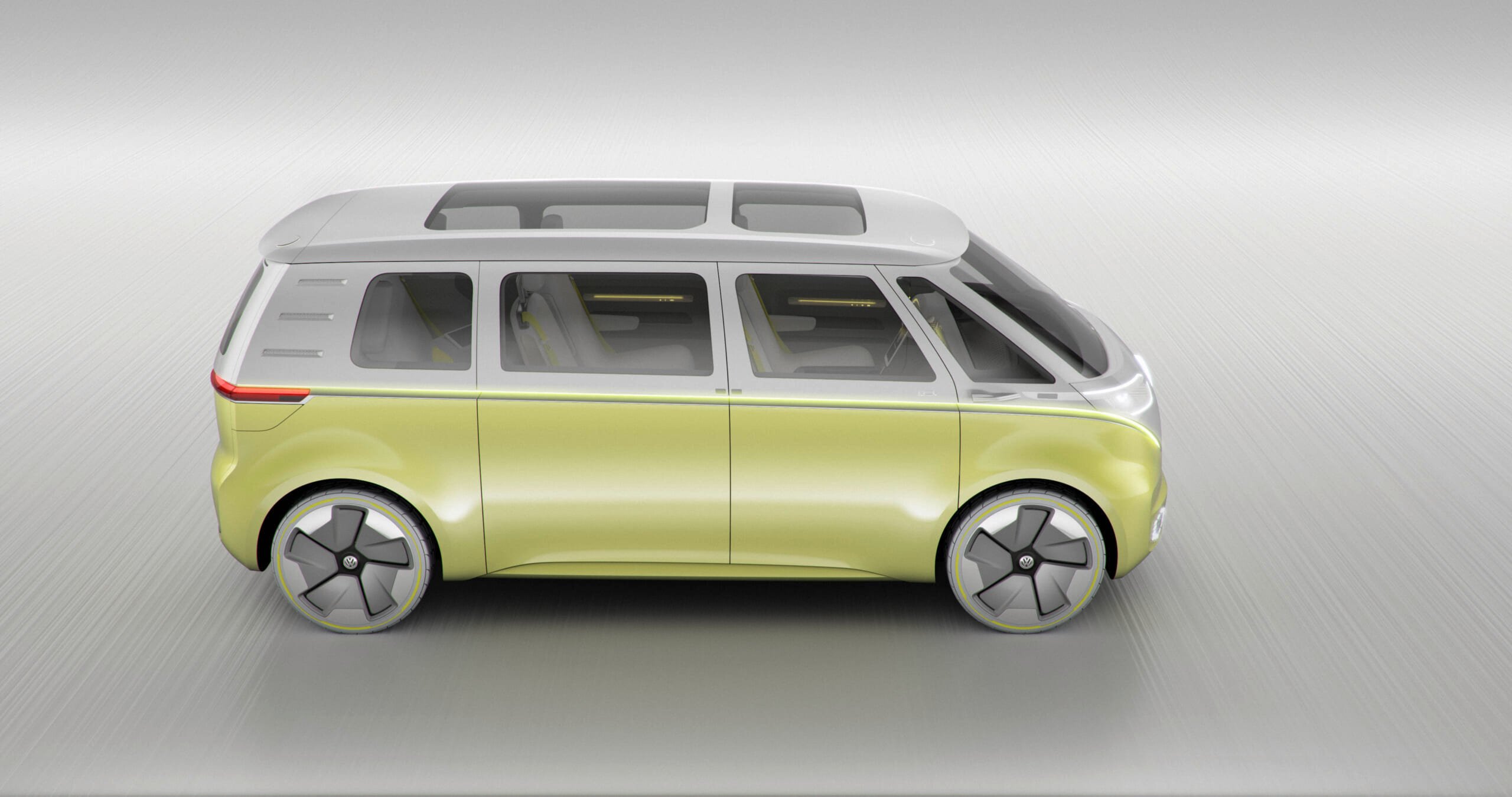 For reference, the Tesla Model S is available with batteries that range in capacity between 80 kWh and 100 kWh. And the 1961 VW bus was rated at 40 horsepower, with a 0-60 mph acceleration time of, well, never.
Reviewers at Car Life magazine tested the bus that year and found a top speed of 59 mph. The I.D. Buzz concept, in comparison, can reach 99 mph, which is its electronically limited top speed.
Driving range with the larger battery is projected to be 270 miles, and VW promises various quick-charging schemes to refill 80 percent of the battery's charge in half an hour.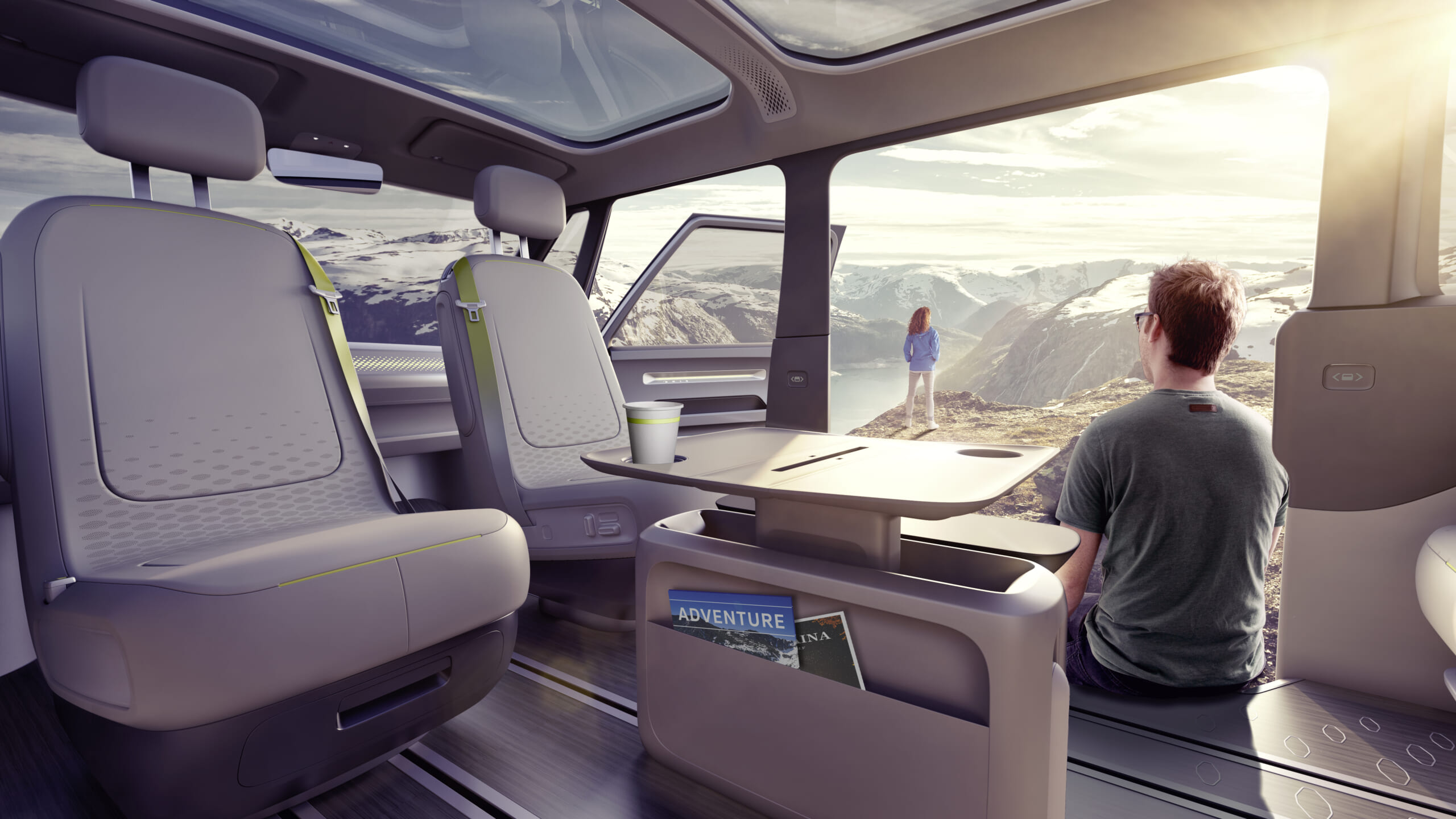 Inside, the I.D. Buzz features a reconfigurable seating layout, much like the one in the original bus. The front seats rotate around to face rearward, so even the person in the "driver's seat" can face the passengers when the van is switched to autonomous mode and the steering wheel retracts into the dashboard.
This is surely intended to foster fellowship and good conversation, and is NOT meant to make it easier to pass around shared smoking implements.