The Vyrus Alyen Is a 202 Horsepower, Ducati-Powered Superbike
Ride the Lightning.
Rimini, Italy's Vyrus motorcycle shop put one of the industry's most powerful engines in its otherworldly Alyen concept bike. 
At the core of the crazy-looking custom is the Ducati Superquadro—a 1,285cc two-cylinder that feeds 202 horsepower through a six-speed transmission with a wet clutch.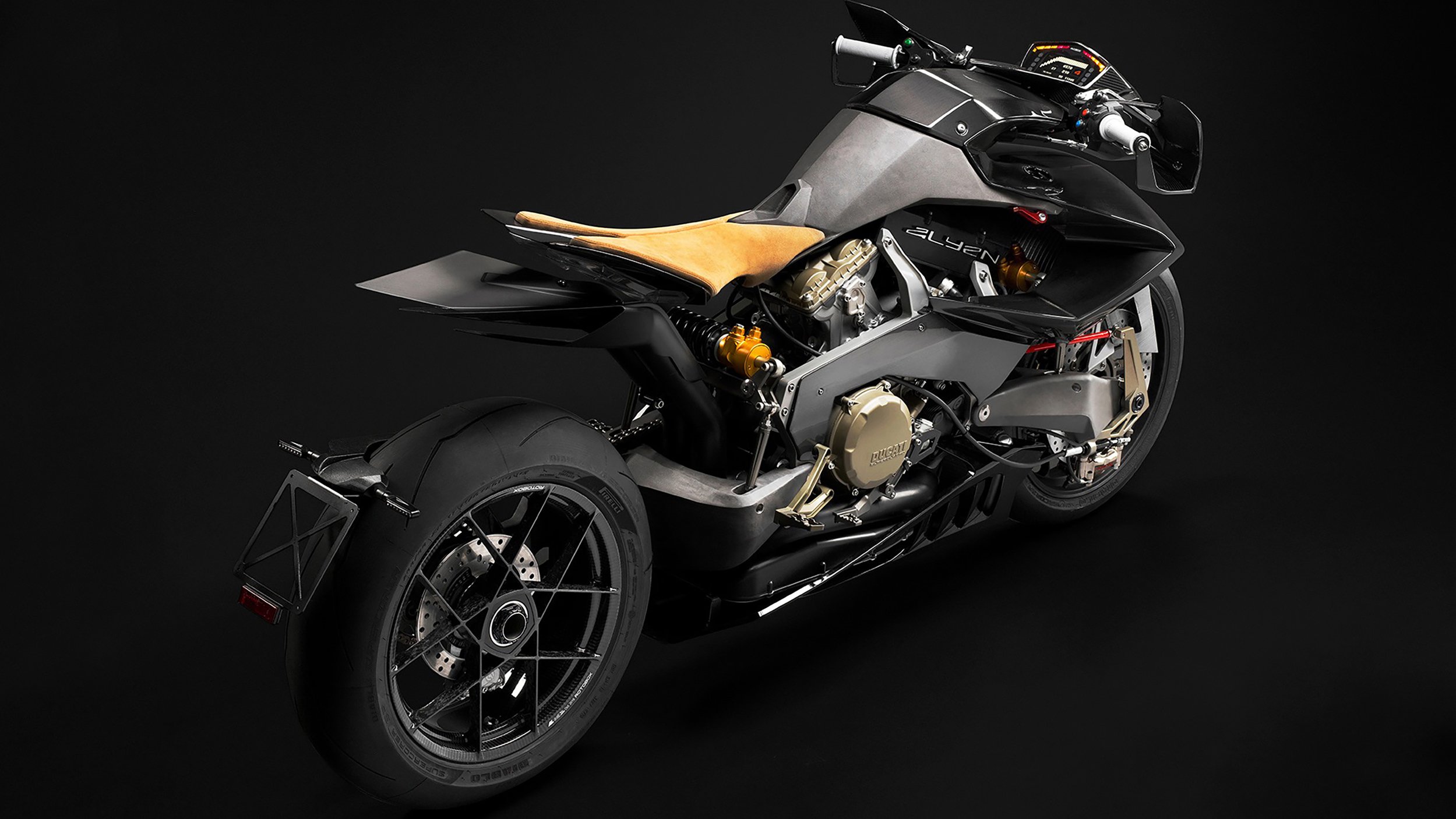 As Autoblog notes, Vyrus designed the front and rear's double swingarm suspension, "double omega" frame, and hydraulic wired steering system in-house. The wheels are constructed from woven and crushed carbon fiber and wrapped in Michelin rubber.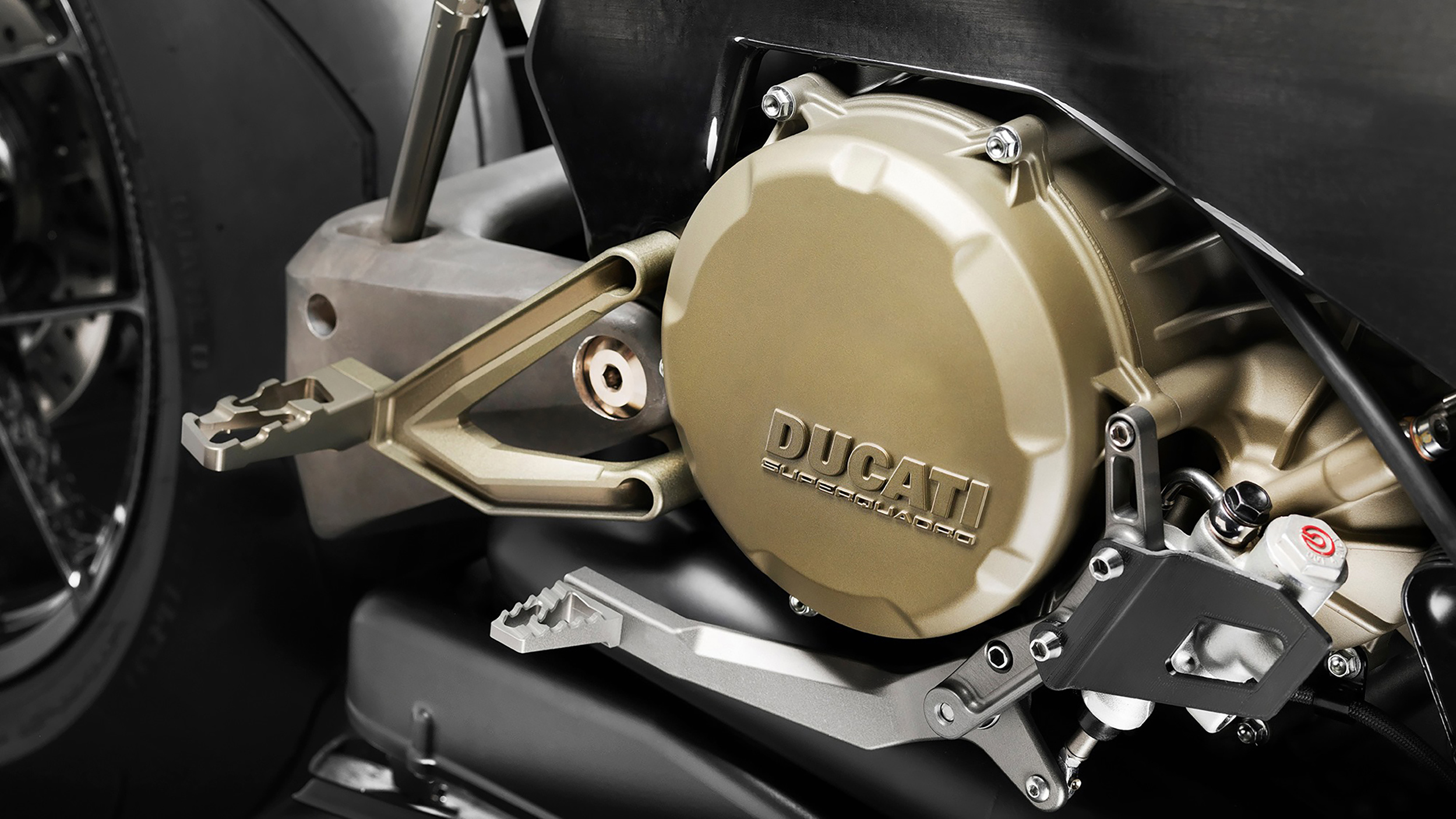 The most striking feature of the Alyen is obviously the bizarre bodywork. Ultra-angled and flared matte gray panels completely cover almost every component of except the power plant and rear wheel. From a head-on perspective, the fairings form a triple-tiered "V" shape topped with a gold accent courtesy of the seat.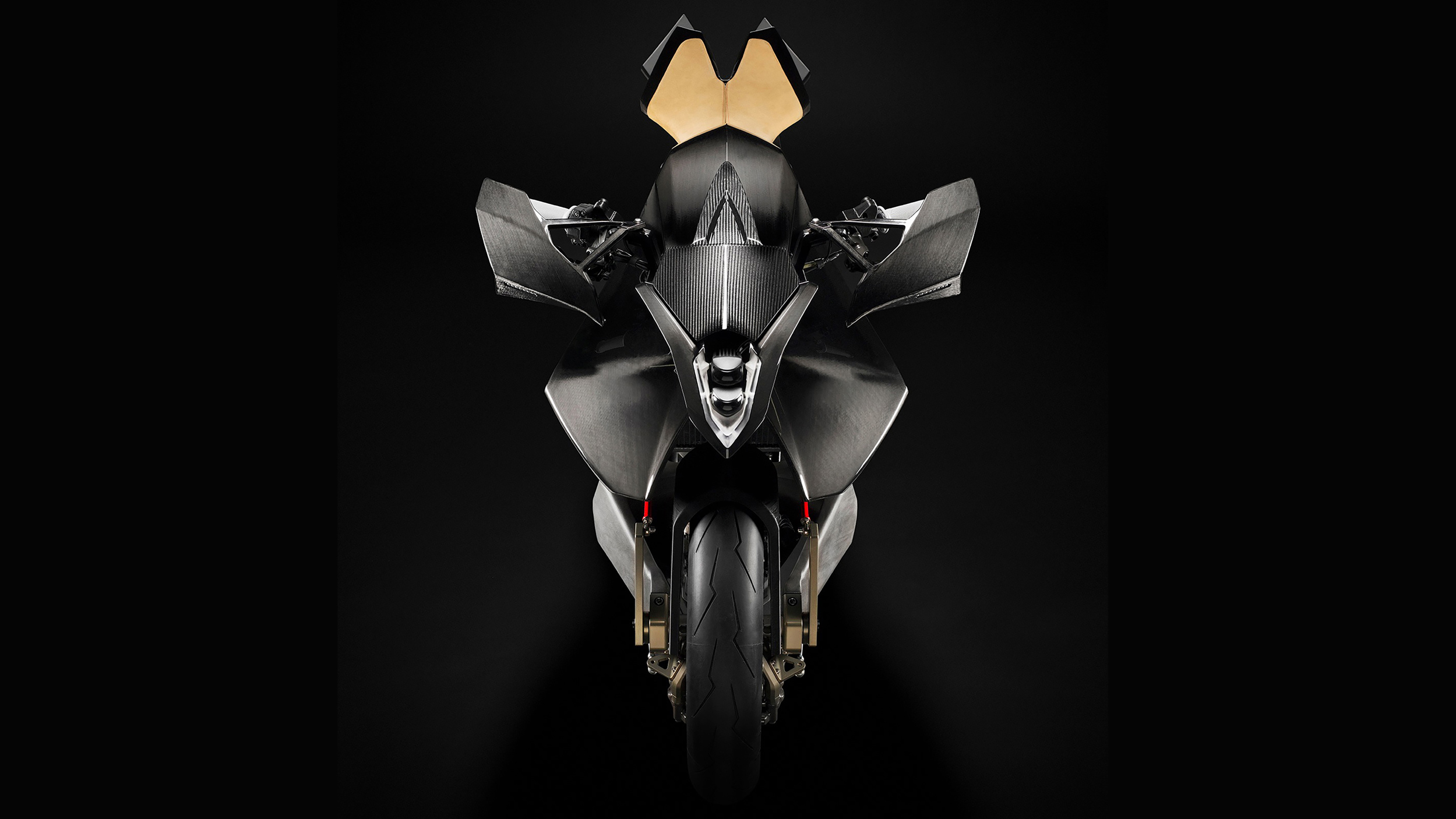 "Nothing has a conventional behavior or the design proportion," the website's roughly translated description reads. "We approached Alyen with philosophical attitude, emphasizing art expression, as the essence of an artistic concept for a traditional use. It's the actual idea of what the future is expecting from us." 
No prices were released, but New Atlas reports that past Vyrus models have gone for about $90,000. Click here to learn more.