WATCH: This Is What Happens When Tony Hawk Skateboards in Zero Gravity
This looks fun as hell.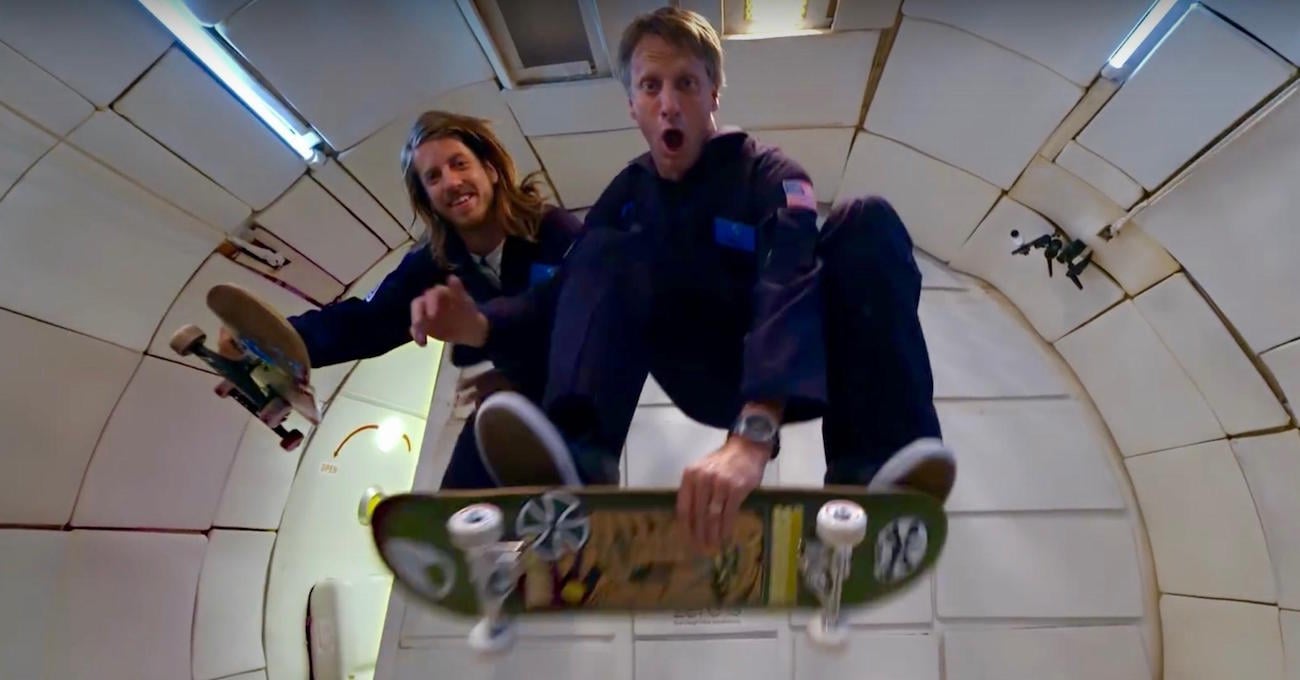 What would it look like if skaters didn't have to constantly grapple with the force of gravity? As part of a Sony-sponsored experiment, skating legends Tony Hawk and Aaron "Jaws" Homoki hopped on a reduced-gravity aircraft to try it out.
"We've been battling gravity our whole lives," Hawk said. "And today we get to try some tricks that we've only ever dreamed about."
First, the pro skaters tried out some tricks in lunar gravity, which had their heads spinning. Then, they ratcheted it up to zero gravity, and the usually chilled-out Hawk just about lost his damned mind.
Watch the space-age skating go down, below:
h/t Highsnobiety