Why The New Ford F-150 Raptor Is A Sand-Shredding Monster
The beastly twin-turbo Raptor boasts six all-terrain settings, including Mud/Sand and Rock Crawl.
We're still waiting for final performance specifications for the sand-spewing 3.5-liter twin-turbo Ecoboost V6 Ford F-150 Raptor 4×4, but the planned starting price of $48,325 just leaked out on a fan site, FordRaptorForum.com.
Credit the guys at Jalopnik for revealing the leaked pricing document, but Ford has also been dribbling out some important details on the next-generation Baja basher. Like the trick Terrain Mode software, with its six different settings for various terrains the Raptor can destroy.
Normal mode is for not destroying the drive, but Sport amps the truck up for pavement performance, with quicker throttle response, less power steering assist for improved road feel and higher revs for upshifts. Weather mode is optimized for slippery conditions, while Mud/Sand mode puts the truck into 4-wheel-drive High and locks the rear differential.
Baja mode also uses 4-High, and it switches the stability control system to its least intrusive setting, while the throttle response is more linear and as in Sport mode, the transmission keeps the engine revving.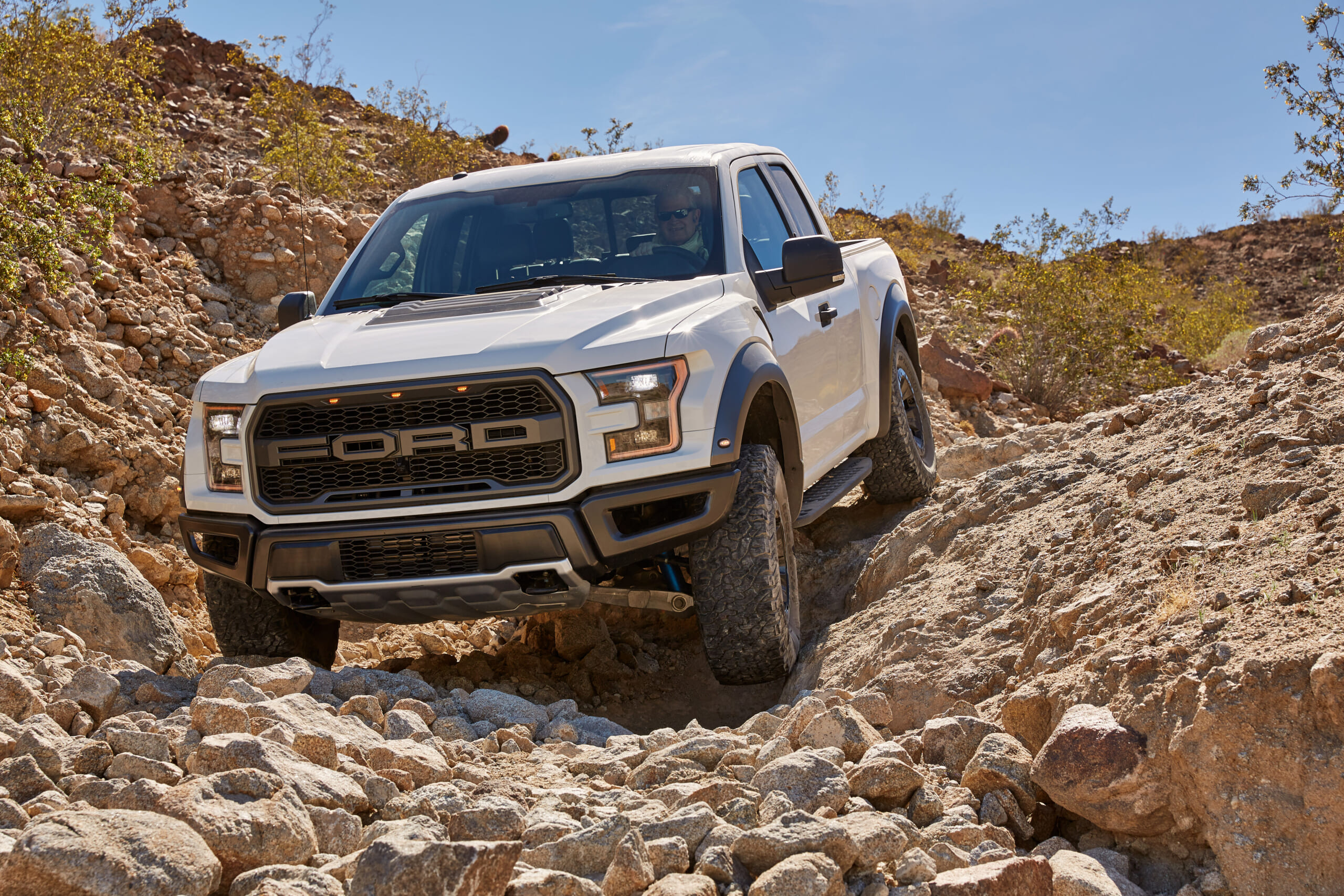 The opposite is Rock Crawl mode, which slows everything down in 4-wheel-drive Low. It works only at speeds up to 15 mph.
Another Raptor advantage is new shoes; the truck gets B.F. Goodrich all-terrain T/A K02 tires that were designed alongside the Raptor's own development program. The rubber has a unique tread pattern that has wide channels between the tread blocks and large sidewall lugs for durability.
With the price in mind, we can save our pennies and wait for official horsepower rating and performance results. We'll bring you a test drive as soon as the truck is available.