Celebrate 'World Land Rover Day' With New Photos of the 2020 Defender
The brawny British SUV looks better than ever.
Land Rover
Today is World Land Rover Day, a date that marks the anniversary of the very first Land Rover's global debut at the Amsterdam auto show on April 30, 1948. 
To celebrate, the British brand unloaded a batch of new images that feature 2020 Defender prototypes doing what they do best: conquering rocky terrain and tearing up off-road trails.
The pack of brawny utes are shown dressed in a zebra-like "Tusk" camouflage as they travel across Kenya's 35,000-acre Borana Conservancy. Car and Driver reports that the spot was chosen in honor of the brand's 15-year partnership with Tusk Trust, a British wildlife conservation charity. 
In addition to this African trial, Land Rover revealed that the new Defender has clocked over 750,000 miles of real-world testing in some of the harshest environments imaginable, including the sub-zero Arctic, 10,000-foot-high Rocky Mountains, and unnamed 120-degree deserts.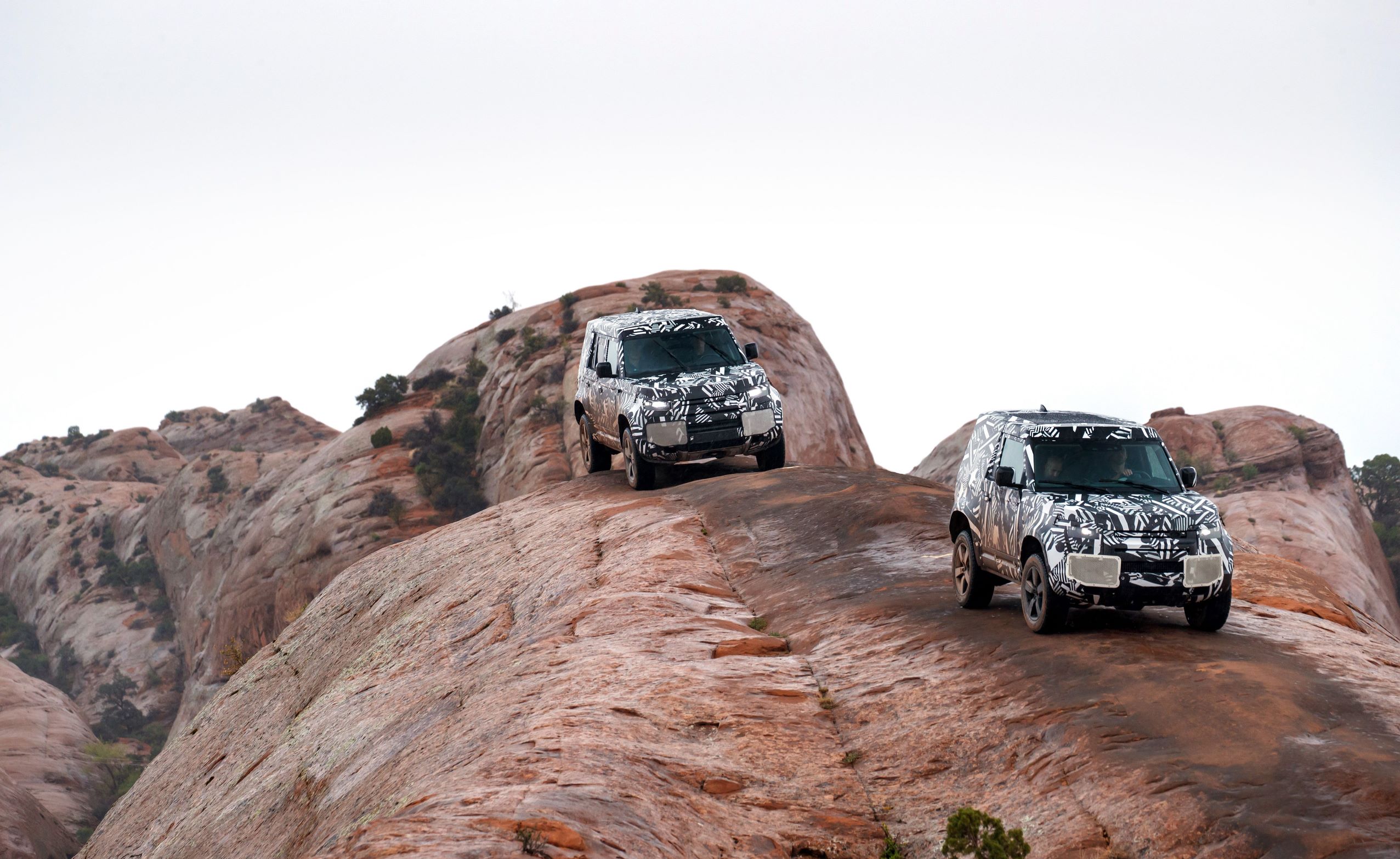 Hell, the AWD SUV even ripped its wheels on Germany's notorious Nurburgring racetrack.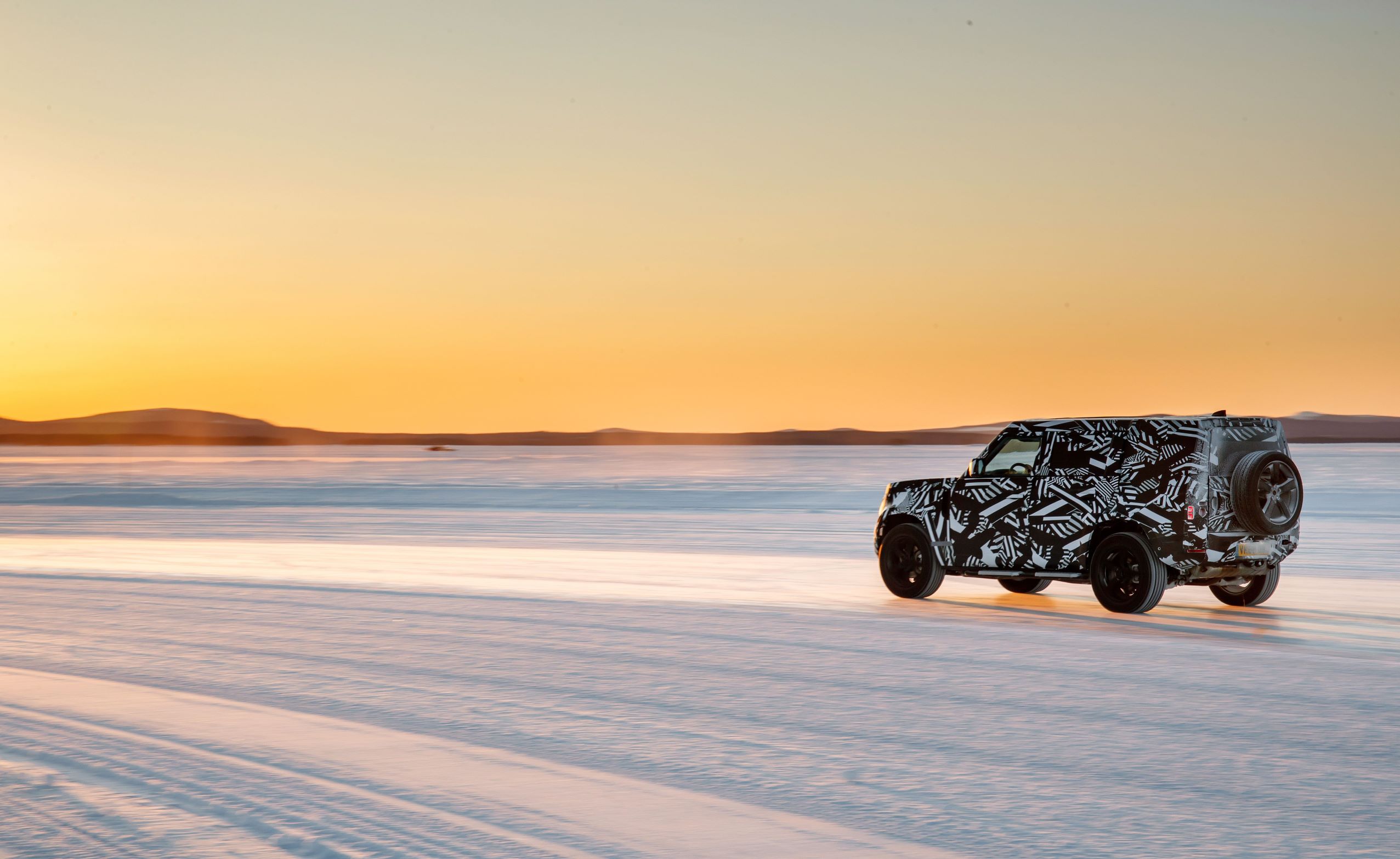 Sounds like the Land Rover Defender will be ready to rock when it goes on sale in the U.S. next year for the first time in over two decades.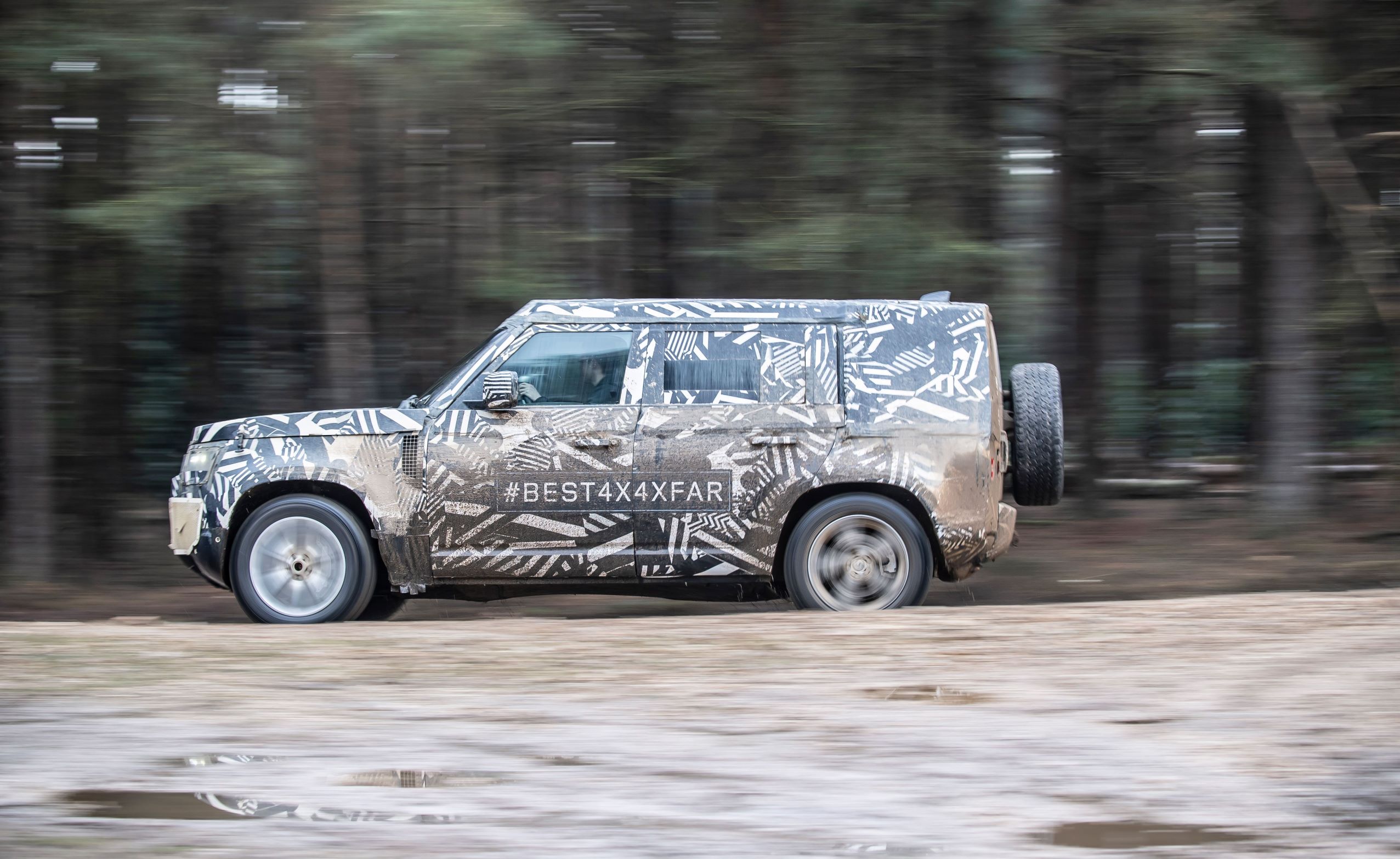 In the meantime, happy World Land Rover Day.