Jeep Salutes The Troops With 75th Anniversary Wrangler Concept
It may be olive, but this awesome off-roader is anything but drab.
The Jeep Wrangler is one of the coolest off-road vehicles you can buy, but it would be even better if it were even more like the original 1940s-vintage road warrior. To celebrate Jeep's 75th anniversary, they built a Jeep that channels that old-timey ethos.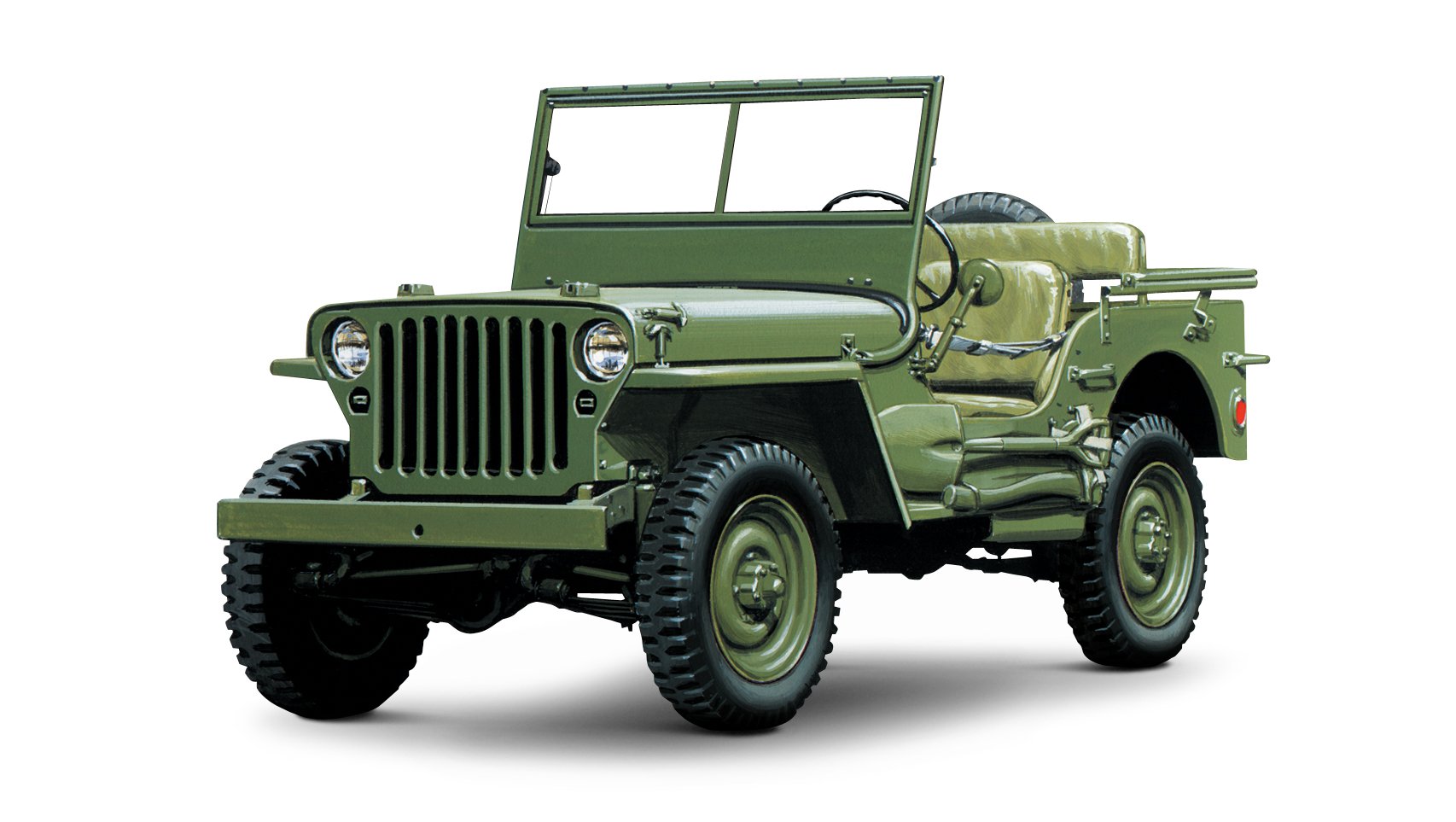 The Wrangler 75th Salute concept is slathered in period-correct olive drab paint, steel wheels and skinny off-road tires, just like the 1941 model. They mounted the spare tire out back, right where it belongs, and if you look closely, you'll see two wood blocks on the hood that support the windshield when it is folded down. Which it should be.
The Wrangler 75th Salute concept is powered by a modern 3.6-liter V6 engine, and its transmission has a modern gear count, with six gears. But i's  an appropriate manual gearbox with a clutch pedal, so that aspect is correct. 
"We are creating this unique Jeep Wrangler 75th Salute concept vehicle in celebration of the brand's legendary history, and to demonstrate that 75 years later, today's iconic Jeep Wrangler is instantly recognizable and clearly connected to the original Willys MB," said Mike Manley, Head of the Jeep Brand, in the press release announcing the concept. 
Fine, Mike, fine. Now shut up and take our money.