This Floating Yacht Island Is Fit For a Bond Villain
"Project Utopia" might be the craziest superyacht ever…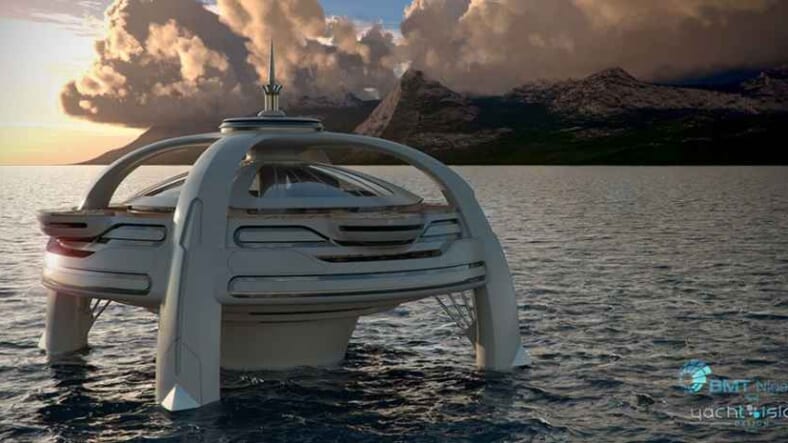 Yacht Island Design
When you picture a yacht, it's probably big and white, coming to a point at one end and wider at the other. Probably not like Darth Vader's helmet or an alien ship. And most definitely wouldn't be mistaken for a futuristic space station, as with Yacht Island Design's Project Utopia.

That's because Utopia sees itself more as its own destination, rather than a vehicle to get to one—although azimuthing thrusters at the bottom of its four legs do make it mobile. The vessel was conceived in part by BMT Nigel Gee, also responsible for designing a hybrid-powered Viking-inspired explorer yacht and another one that comes complete with a four-person autonomous drone shuttle.
With the volume and deck space of a cruise liner, this massive ship shades about 2 1/2 acres worth of water under its staggering 11 decks. Contained therein could be practically whatever configuration your heart desires in the way of shops, theaters, restaurants, bars, and even a casino.

On the exterior, beyond the requisite helipad, pools and assorted desk chairs, this yacht island features a few surprises. Such as the folding deck that deploys from one of the legs to reveal a lovely little lounge area right on the water and act as a launch point for various sea toys you may have on hand.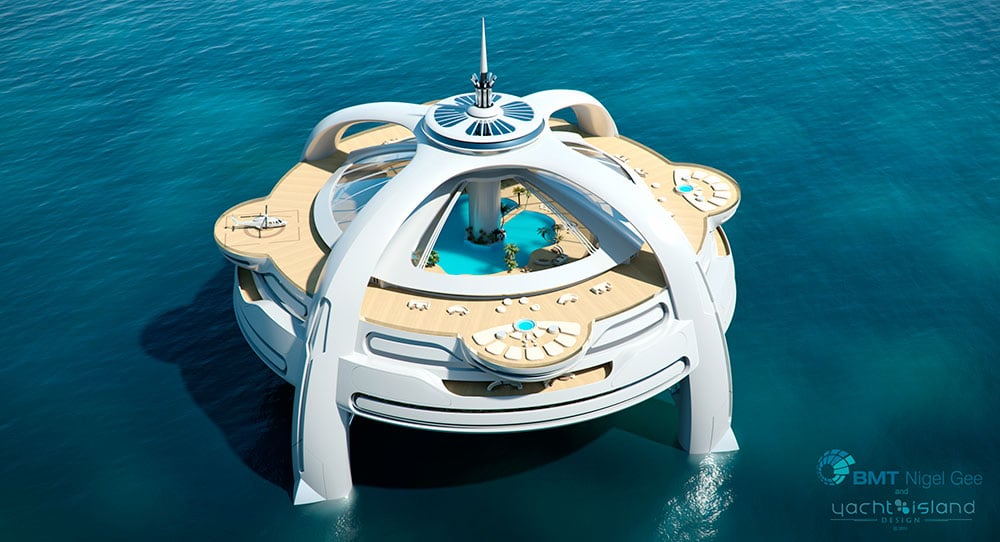 Needless to say, the 360-degree views about 200 feet above the water would be breathtaking. But then again, so would the underwater vistas. And pretty much everything in, on and around this amazing oceanic Shangri La.