The 800-HP Yenko Silverado Is the Pickup Truck From Hell
#BeastMode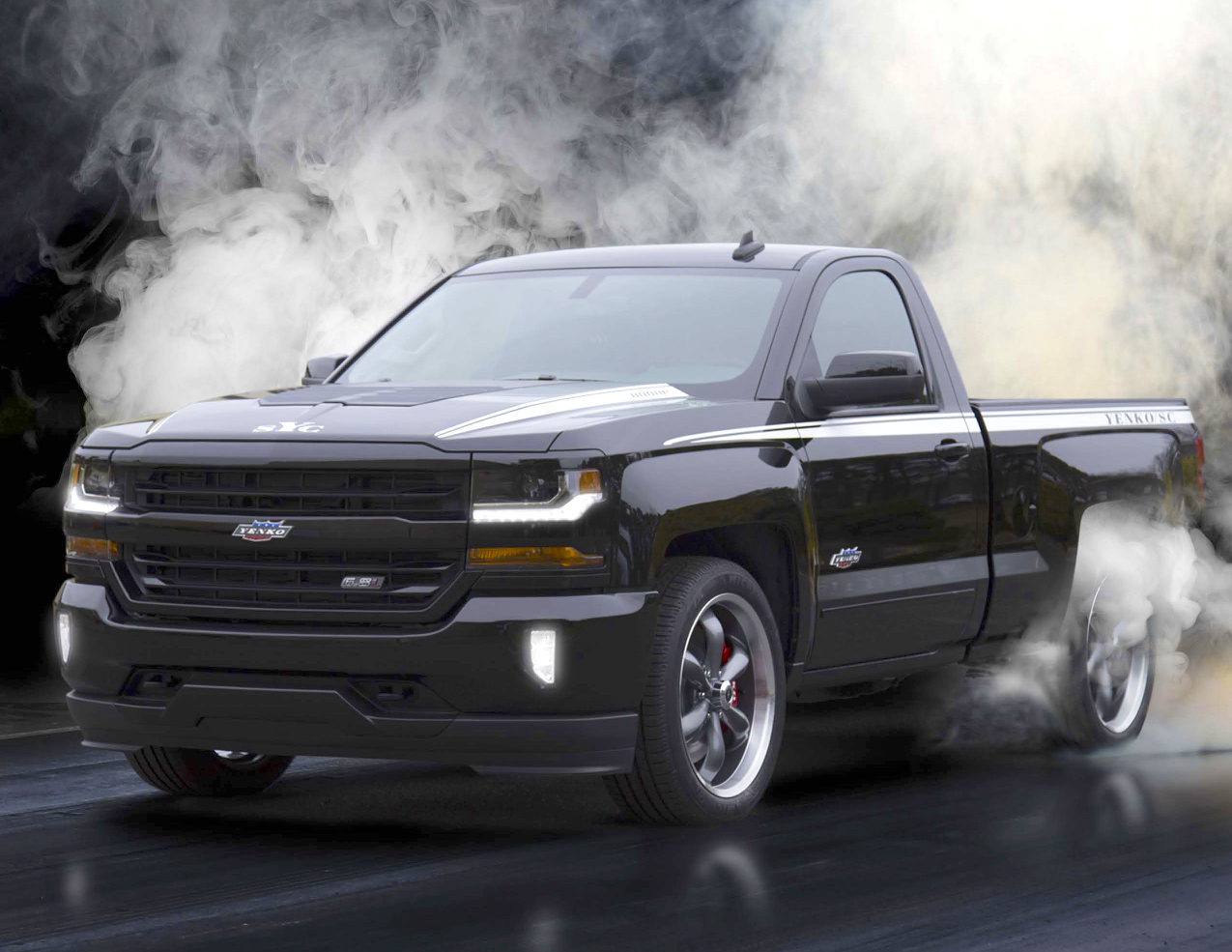 Specialty Vehicle Engineering's tribute Yenko Camaro may recall the days when Yenko Chevrolet turned out hot-rod pony cars back in the '60s, but some of us like to haul plywood when we're not hauling ass. For such drivers, SVE presents the 800-horsepower supercharged Yenko Silverado pickup.
The Silverado's small block Chevy V8 engine is punched out to 6.8 liters, and stuffed full of high-grade parts like forged steel crankshaft and connecting rods, forged aluminum pistons and cylinder heads ported by a computer-controlled milling machine.
This all girds the small block to withstand the pressure applied by the supercharger, which boosts the engine's output to its 800-horsepower, 750-lb.-ft. rating. The engine exhales through stainless steel headers, high-flow catalytic converters and stainless steel dual exhaust system.
Six-piston Brembo brakes help bring the Silverado to a stop. Handling is sharpened, thanks to lowering springs that drop the truck by two inches in the front and five inches at the rear.
Sticky Michelin Defender rubber mounts to 22-inch wheels that fill the Silverado's wheelwells, completing the truck's aggressive stance.
Base price is $46,995, plus the 2018 Chevrolet Silverado that you have to buy first.