You Can Buy This Absurd 1,000-HP Yenko Corvette Direct From Chevy Dealers
It eats Hellcats for breakfast.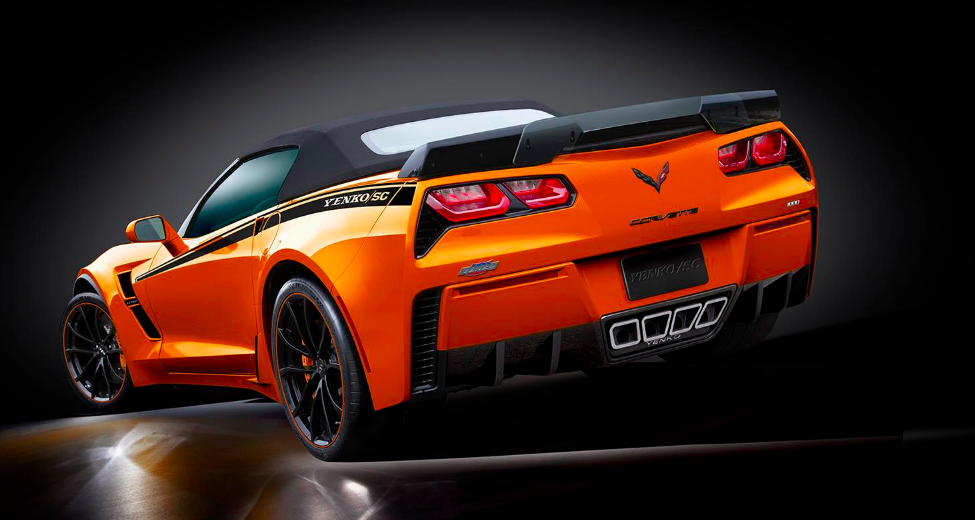 There are plenty of opportunities to buy thousand-horsepower cars these days, thanks to the miracles of forced induction. But that normally means chasing down a reputable tuner and handing over your car for conversion.
But Michigan's Specialty Vehicle Engineering will let you order a customized 1,000-horsepower Yenko/SC Stage II Corvette directly from a Chevrolet dealer, as either a coupe or convertible, manual or automatic transmission, in any factory Corvette paint color. Just like buying any other Corvette.
But this 'Vette packs the extra wallop of either a 835-horsepower Stage I or 1,000-horsepower Stage II version of the LT1 small block V8 engine. That extra oomph comes courtesy of added displacement, as SVE boosts displacement from the standard 6.2 liters to 6.8 liters and then adds a forged steel crankshaft and H-beam rods, forged aluminum pistons, CNC-ported LT-1 cylinder heads, and a custom supercharger, with an upgraded fuel system and injectors.
That's just for the Stage I engine. The Stage II powerplant substitutes LT4 heads and a 20 percent larger supercharger pumping 25 percent higher boost, along with an upgraded supercharger drive belt, larger throttle body and upgraded fuel delivery system.
SVE bolts this engine into a Corvette Grand Sport, which means the car already includes the suspension and brakes of the Corvette Z06. So Yenko cars have the Z06's Brembo 6-piston brake calipers and 14.6" rotors in front and the option of the Z07 ceramic brake upgrade, plus Magnetic Ride Control active shock absorbers, fat anti-sway bars and a  limited-slip differential.
Incredibly, all this insanity is available from Chevrolet dealers, complete with a three-year warranty, at a starting price of $68,995. Plus the $65,495 Corvette Grand Sport car that is the starting point for the Yenko, for a total base price of $134,490. As with the Yenko Camaro, production is limited to just 25 cars.