Yes, You Can Buy The 1977 Trans-Am From 'Smokey and the Bandit'
Burt Reynolds' classic muscle car is going up for auction.
Rarely has there ever been a car more strongly associated with a movie than this iconic 1977 Pontiac Firebird Trans-Am piloted by Burt Reynolds in Smokey and the Bandit. 
And now this freshly rebuilt, better-than-new car, which has been autographed by the mustachioed actor, can be yours if you outbid all challengers at the Barrett-Jackson auction Jan. 23-31.
Good news: This isn't the car that Reynolds' stunt double leapt over a closed bridge in the movie. Bad news: It didn't do anything else in the movie either, because this is a "promo car" that Reynolds used during appearances to promote the film. Still, Universal Studios owned the car and Reynolds drove it. And in case you hadn't noticed, it is indisputably aweome.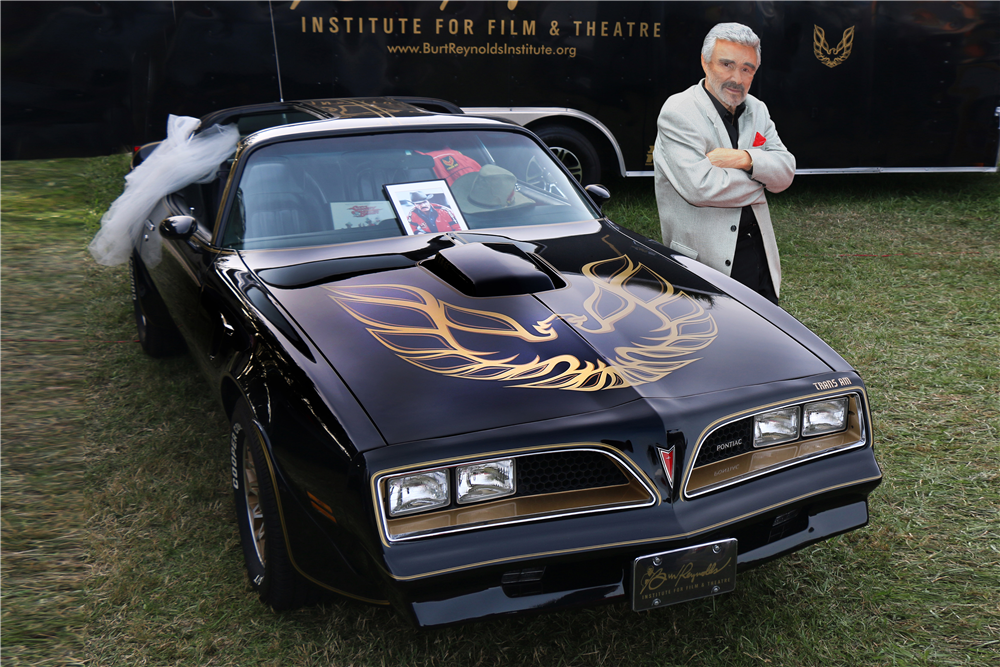 But maybe your tastes run more to the contemporary. Like the long-awaited Acura NSX. How long awaited? The Super Bowl commercial depicting Jerry Seinfeld contending with Jay Leno for ownership of the first new NSX aired in 2012. Some cars have gone out of production in less time than it has taken Acura to gestate the NSX.
" tml-embed-width="560″ tml-embed-height="315″ tml-render-layout="inline
But now it is here and the first car goes to the highest bidder at Barrett-Jackson. Maybe Leno and Seinfeld don't really want it that much and you can out-bid them. The money goes to good causes: the Pediatric Brain Tumor Foundation and Camp Southern Ground.
The auction is for the first spot in line, not for a specific car, so the winner gets to pick the color and other details of the new NSX. People willing to wait their turn can buy one starting at $156,000.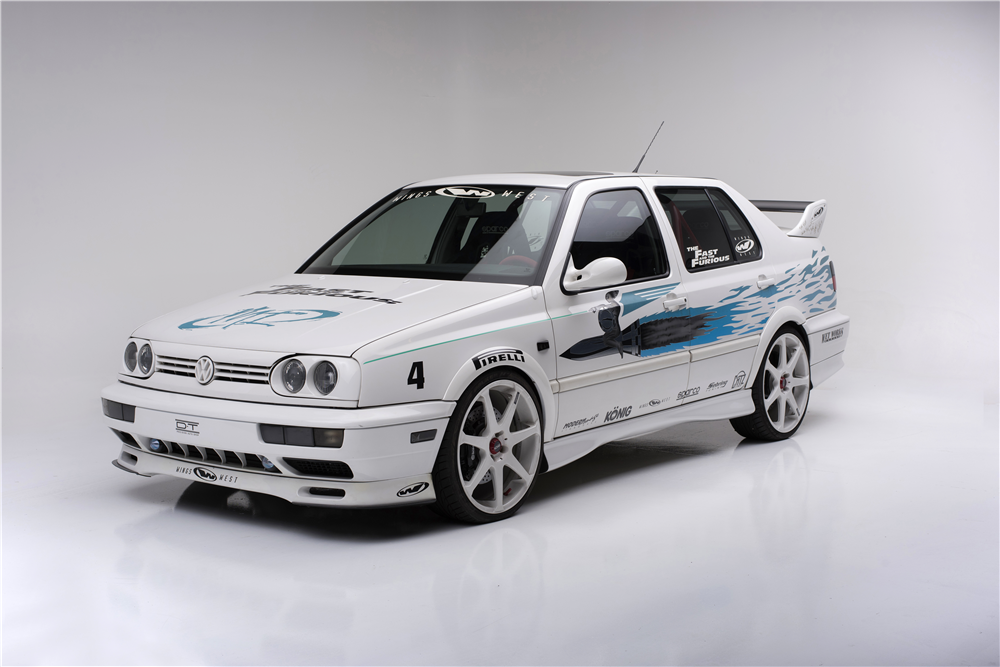 Naturally, there are hundreds more fascinating cars at the auction, including a 1976 Rolls-Royce Frank Sinatra bought for his wife, director Michael Bay's Bumblebee Camaro, and Elvis Presley's Cadillac. 
There's even a dubiously-modified, incredibly-dated-looking Volkswagen Jetta from The Fast and The Furious that was Malcolm in the Middle Frankie Munoz's first car.
So from Sinatra to Elvis to Reynolds to Munoz, this auto auction really runs the celebrity gamut. Pick your targets wisely.
For the latest car news, follow @MaximRides and Dan Carney on Twitter.