You Can Buy Garth's Flaming Pacer from 'Wayne's World'
'Bohemian Rhapsody' cassette not included.
You know all those unattainably priceless classic cars you see on TV rolling across Barrett-Jackson's auction block? Yeah, this ain't one of those, so you can actually consider buying a piece of movie history for yourself.
This baby blue 1976 American Motors Corporation Pacer is the very car used in the comedy classic Wayne's World in 1992. Because that was 24 years ago and the car was only 16 years old at that time, it needed, and received, a full restoration before going on sale.
Garth's Pacer hits the auction block at the Oct. 13-15 Barrett-Jackson sale in Las Vegas. The company offers no predictions for its sale price, but considering its film provenance, it will surely exceed the Hagerty Insurance estimated value for an average '76 Pacer of $5,800.
Of course the flame decals are in place, along with the mismatched front and rear wheels, camera mounts for shooting the film, and the all-important ceiling-mounted licorice dispenser!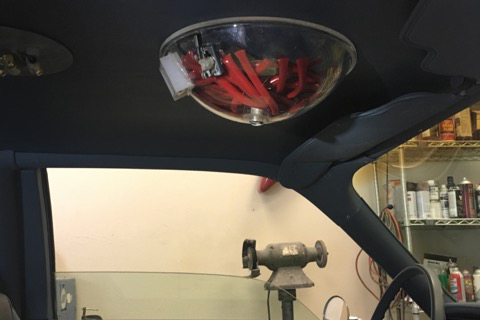 The car wears fresh paint and chrome, and had recent mechanical work on mundane things like the water pump, power steering pump, belts, hoses, exhaust and tires, so you won't be stranded on your way to the car show with your new prize.
Along the way, the only thing to do is to put Bohemian Rhapsody on the stereo and party on.