This Striking Electric Boat Concept Is the Jaw-Dropping Union of Tech and Tradition
Yup, that's a touch screen nav system on the wood instrument panel.
We all know that electricity and water don't get along well, but the move toward electric drive replacing internal combustion won't be stopped by a little thing like water. That's the plan, anyway, for designer Dimitri Bez, who's designed an electric-powered luxury yacht made from sustainable wood.
Diagonal seams in the orange leather (recycled, natch) mirror the lines of the deck planks that are set at angles to each other.
The curved OLED touch screen navigation display doubles as a video screen when the Zebra is tied up at the dock.

No word on Zebra's range, but Bez envisions that it will move at high speed when it is underway on electric power.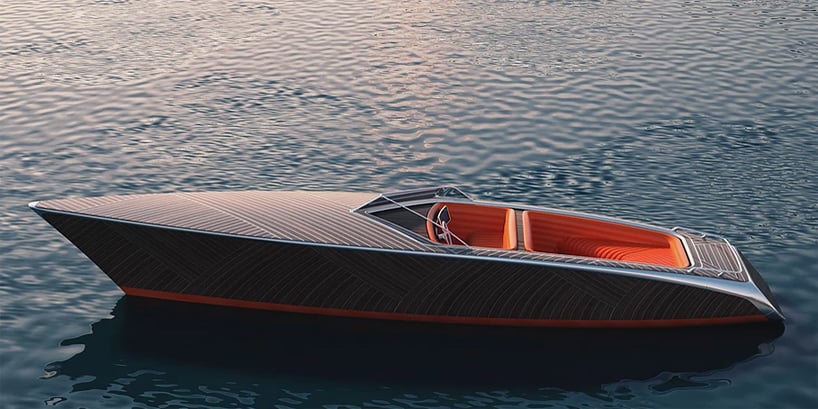 A chrome ring joins the deck planks with the hull, providing visual structure, according to Bez. This boat will look just right tied up at the dock in Monaco.