The Next-Gen Zenvo Hypercar Will Be Here Very, Very Quickly
Along with its 1,149-horsepower V8.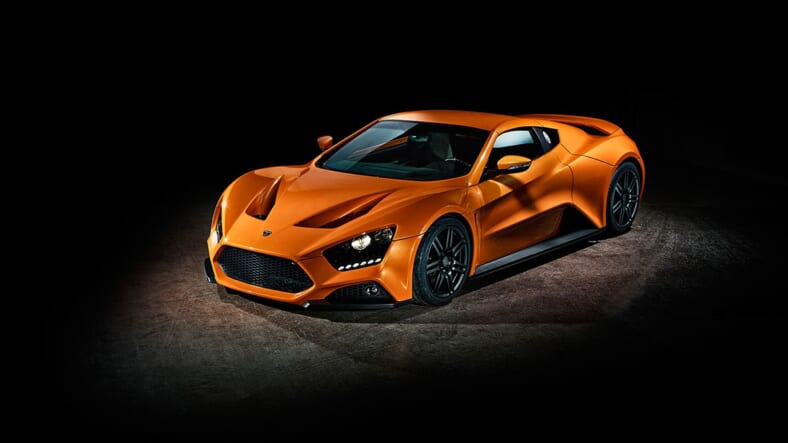 Zenvo Automotive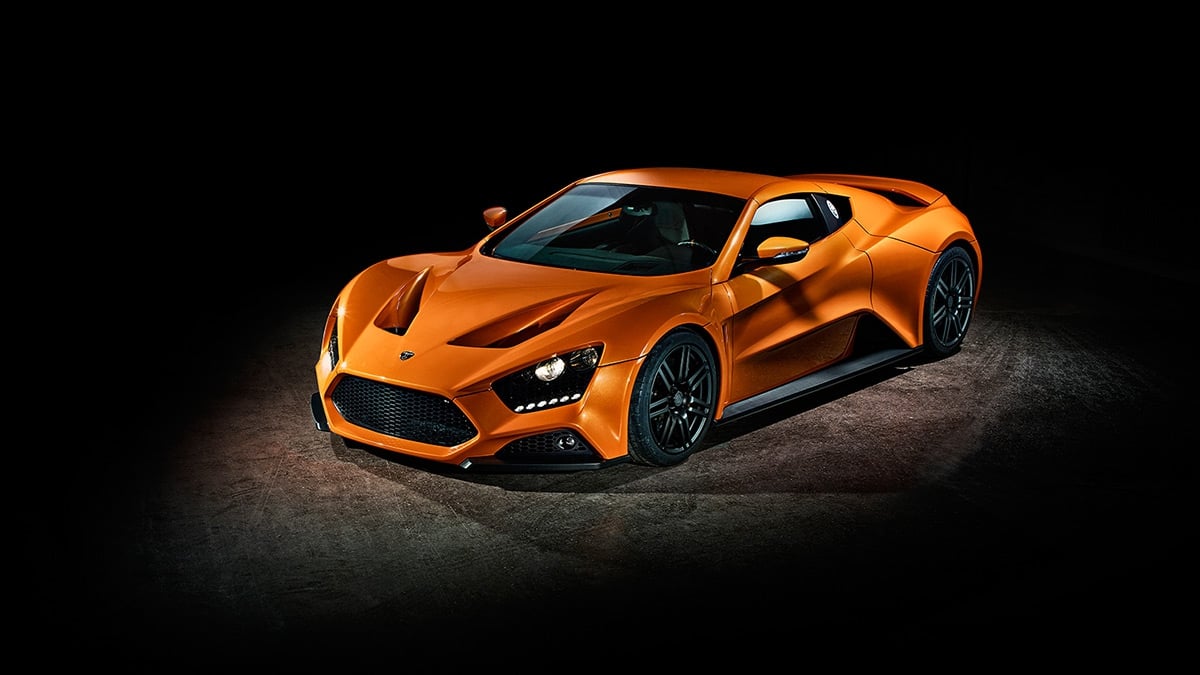 Danish supercar maker Zenvo will mark the tenth anniversary of its effort to join the likes of ultra-exclusive sports car builders like Koenigsegg and Pagani by releasing the Zenvo TS01 GT at this year's annual hypercar round-up at the Geneva Motor Show.
https://www.youtube.com/watch?v=8-i5TOFZwGY
This beauty enjoys motivation from a 1,149-horsepower 5.9-liter twin-supercharged V8 engine that propels the TS01 to a 250 mph top speed. The engine uses a flat-plane crankshaft like that in Ferrari's 488GTB's engine and the Ford Mustang GT350.
There's also a dry sump oiling system, which ensures adequate lubrication to the engine even when the car is ripping through corners at the kind of ludicrous g-levels that otherwise cause oil to slosh to one side of the engine, leaving the rest starved for lubricant.
The transmission is a racing-style sequential seven-speed. There are no synchronizers, but this gearbox blasts through shifts in just 40 milliseconds.
The company says that it plans to sell only 15 examples of the new car. But they have also hired exotic car industry veteran Nigel Gordon-Stewart as global commercial director, which suggests that Zenvo will be gearing up for higher-volume models in the near future.