50 Cent Calls Conor McGregor 'Talented—for a White Boy' In Latest Escalation of Their Beef
"In order for white people to make a champion, they had to make 'Rocky'": 50 later deleted his racially-tinged video rant slamming the UFC superstar.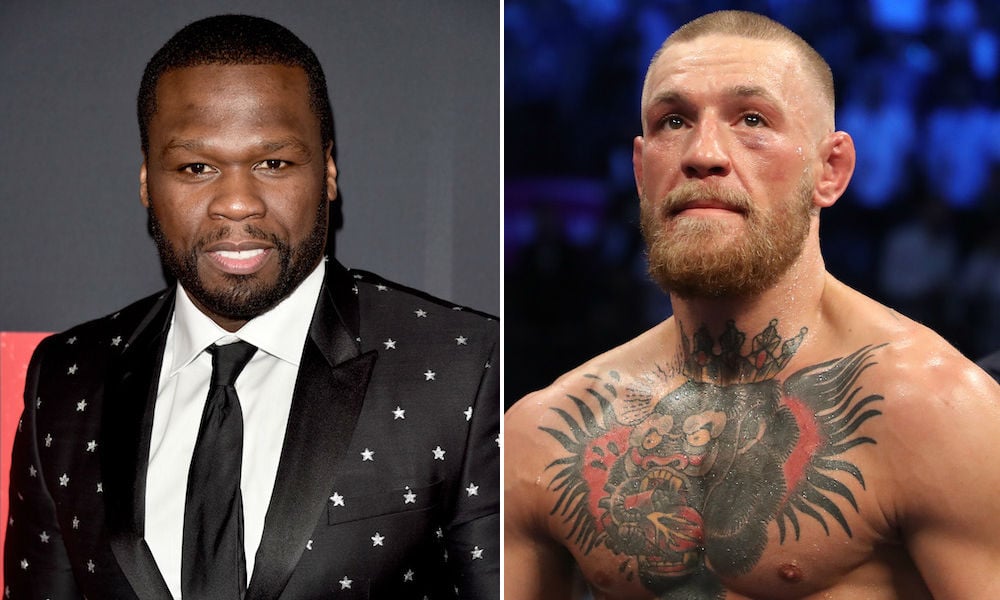 The feud between Conor McGregor and 50 Cent is getting turned up to 11. 
Two months ago, Fitty said he'd beat McGregor's ass in a street fight, telling a reporter that if he hit McGregor, the fighter would see a "white light." 
McGregor reignited the online feud this week, calling out 50 for blocking him on Instagram. "He blocked me on this," McGregor wrote in the caption of an Instagram post of him with the Burger King mascot. "The mad 50 year old instagram blocker…Ahh don't block me 50 kid, I still like some of your songs. The older ones hahah."
https://www.instagram.com/p/Bf9b6eLnGPN
Blocked or not, McGregor's comment clearly made it back to 50, who responded in a racially-tinged video rant that he posted and then deleted from Instagram. Of course, someone captured it before he took it down. Check it out here: 
The headline here is 50 saying that McGregor is "talented—for a white boy." 
But he says so much more, squeezing in a bizarre theory on the genetic differences between races and a critique of Hollywood myth making. "In order for white people to make a champion, they had to make Rocky," he says.
In another video, 50 took a swipe at McGregor's fans and his relationship with longtime girlfriend Dee Devlin, suggesting that the Irishman cheated on her with sexy pop star Rita Ora.
"They love 'em some McGregor," 50 said of McGregor's fans. "They get their haircut like McGregor. All that shit. Soon as they get that first big check they gone leave their motherfucking wife and kids like McGregor and shit."
Rumors of a fling between Ora and McGregor cropped up last winter when the two of them were photographed out on what she called a "date night. 
https://www.instagram.com/p/BWglSrRlpLH
The beef between McGregor and 50 goes back to last summer when McGregor and Floyd Mayweather, a friend of 50's were hyping their first in Brooklyn. Amid the chaos of, McGregor yelled, without much explanation, "50 Cent's a bitch." And with that, a rivalry was born.