8 Epic Cycling Tours for the Ultimate World Adventurer
Explore Italy, Israel, South Africa and more by bike.
(Photo: Getty Images)
Cycling is more popular than ever, and mankind's obsession with the sport has only intensified over the centuries. Today, the trend of exploring far-off destinations by bike is on the rise, and travelers are actively seeking out the top routes around the world.
There's something inherently rewarding about feeling the wind against your face and burn in your legs while pedaling past jaw-dropping scenery. Maybe it's the gratification of overcoming a challenge, or perhaps it stirs up nostalgic memories from yesteryear.
Whatever the case may be, there's no better way to get acquainted with unfamiliar locales than on a bike. Whether you're drawn to colossal volcanoes, ancient ruins or exotic wildlife, these epic itineraries deserve to be added to your radar.
Ask any adrenaline junkie – when it comes to the world's most epic adventure capitals, Patagonia ranks high on the list. 
The region encompasses the southernmost tips of Chile and Argentina, and is home to a diverse array of awe-inspiring landscapes. Expect staggering mountain ranges, glacial fjords, arid grasslands, temperate rainforests, raging rivers and more. 
Discover Patagonia's most impressive sites on Upscape Travel's weeklong itinerary, which takes cyclists along the shores of turquoise lakes, through uninhabited islands and past several volcanoes. 
A pit stop in Pucón is another highlight, including a stay at the newly minted andBeyond Vira Vira where guests can arrange additional excursions like white water rafting, snowboarding and fly-fishing.
2. Backroads, Sweden to Denmark
This year, spend summer like a Scandinavian. This six-day escapade organized by Backroads kicks off in stylish Stockholm before wrapping up in Copenhagen, Denmark's effortlessly cool capital city. 
Explore the nearly 30,000 islands and islets that make up the famed Stockholm archipelago before pedaling past tranquil pastoral trails, waterfront villages, medieval castles and white sand stretches along the Baltic Sea. 
Visit during summertime to experience the ethereal sparkle of the midnight sun, or postpone until winter for a chance to see the Northern Lights. 
Thrill-seekers should pregame their adventure with a stay at one of Stockholm's newest hotels, Downtown Camper by Scandic, which serves as the perfect basecamp for urban explorers. 
During this 10-night, off-the-beaten path journey, cyclists will get a first-hand look at the most remote mountainside villages dispersed through the undulating valleys of the Himalayas. 
The adventure embarks from Kathmandu, where a helicopter pick-up transports participants to Throng-La. Here, the white-knuckle, downhill ride officially begins. The itinerary includes plenty of memorable experiences, tracing along the Kali-Gandaki River through terraced paddy fields, over rickety suspension bridges and beneath jagged mountain peaks.
Travelers will also be able to meet locals while venturing through teahouses, family-owned lodges and tucked-away towns. And a stop at the healing hot springs of Tatopani will offer some well-deserved rest and recuperation to ease those aching calf muscles.
For the gear-shifting gastronome in search of an escape that blends blood-pumping adventure with world-class cuisine, this weeklong Tuscany Chef on Wheels Bike Tour is just what the doctor ordered. In partnership with award-winning celebrity chef Seamus Mullen, savor classic Italian fare while cruising along Tuscany's most challenging routes. 
This itinerary blends beloved regional highlights like the rustic Tuscan countryside, the cypress-speckled hills of the Crete Senesi, timeworn cities like Montalcino and the vast vineyards comprising the Chianti Loop. Cyclists are sure to stay energized thanks to bowl after bowl of hand-rolled pici pasta, fresh-pressed olive oil and local wines like Brunello, Chianti and Vino Nobile.
5. Exodus Travels, Nicaragua, Costa Rica and Panama
Looking for a tropical change of scenery? Then don't miss this customizable 16-day adventure from Exodus Travels. A true highlights reel, this itinerary brings travelers to some of the most sought-after destinations throughout Nicaragua, Costa Rica and Panama. 
It all begins in the charming colonial city of Grenada before continuing through Lake Nicaragua, past the Caribbean coast to Cahuita and alongside the Panama Canal to bustling Panama City. Keep a lookout for the indigenous species that call Central America home, including Howler monkeys, exotic ocelots and three-toed sloths. 
Coffee connoisseurs should extend their stay and partake in the LA COSECHA experience in the highlands of Panama's Chiriquí Province. Participants will visit the pioneering coffee farms that helped launch the country's booming java industry while tasting the award-winning Panama Geisha (which sells for more than $600 per pound).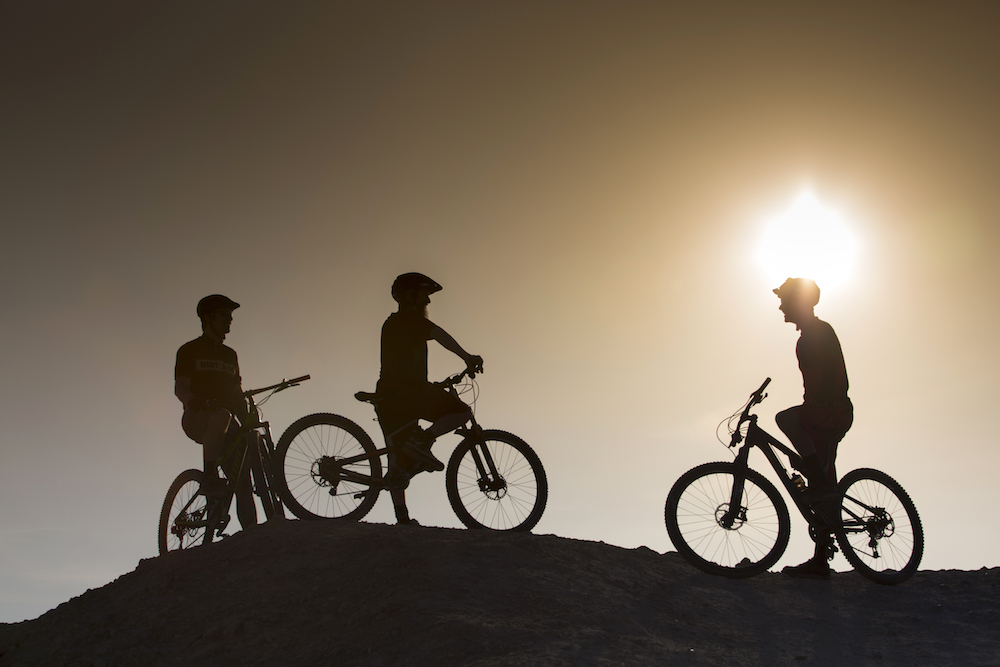 There are plenty of properties around the world that have taken notice of the growing trend of cycling-themed vacations, and Dan Hotels is no exception. 
Israel's largest and original luxury hotel collection launched Dan Active to help guests uncover the best of Israel by bike, combining the country's iconic sites, mouth-watering culinary scene and stunning landscapes into a collection of unforgettable itineraries.
Check out The King David Bike Tour in the spring and fall months to visit the vast Sea of Galilee, some of Christianity's holy sites and the ancient Old City in modern-day Jerusalem. Their Winter Escape is also worth exploring, with stops including the shores of the Red Sea, the serrated cliffs of the Judean Desert and the golden beaches of Eilat.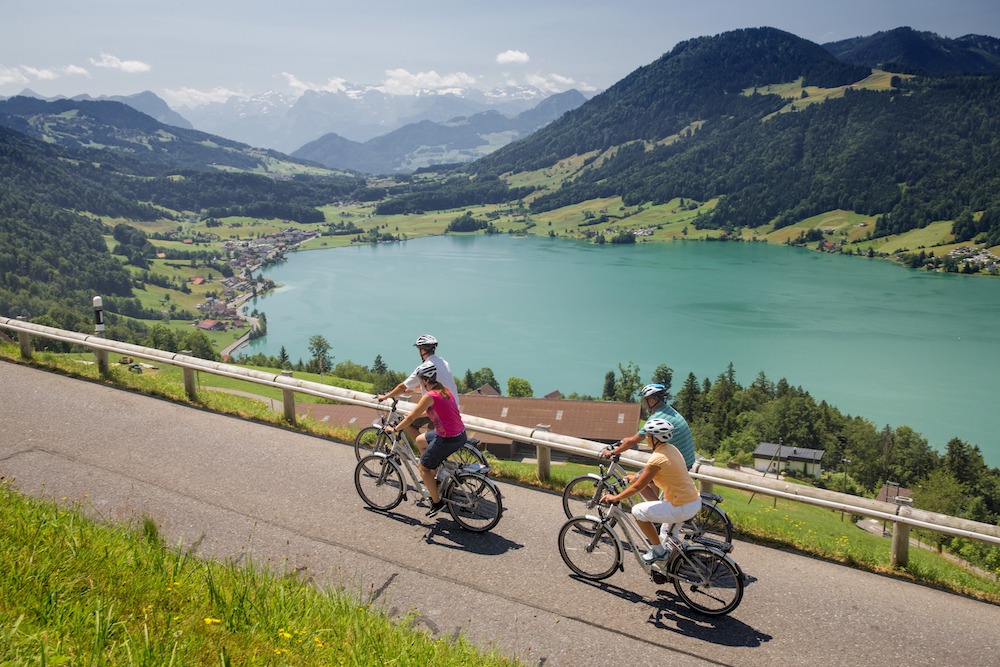 The idea of Switzerland may bring to mind eccentric visions of hilltop yodelers and cuckoo clocks, but this Alpine retreat is an adventure-seeker's utopia. Although somewhat under-the-radar compared to neighboring destinations like France, Germany and Italy, Switzerland boasts some of Europe's most dramatic scenery, ranging from unspoiled lakes and sprawling meadows to glistening glaciers and snow-capped peaks. 
Rapha's new Switzerland Randonneé itinerary spans a total of seven days and covers an average of 75 miles each day. Not designed for the novice cyclist, this challenging route will push voyagers to their limit while serving unbelievable vistas around every turn. 
Afterwards, unwind in Zürich, a pulsating cultural hub that's quickly becoming one of Europe's coolest cities thanks to a booming cocktail scene, premier festivals like FOOD ZÜRICH and countless daytrip activities including hiking, boating and paragliding.
South Africa is a vibrant tapestry of languages, cultures and beliefs where natural beauty and diversity converge unlike any other place on earth. Situated at Africa's southern tip, the country is brimming with adventures suited for all types of travelers. 
DuVine's South Africa Bike Tour is a six-day experience that launched earlier this year. Cyclists will sip on the region's finest wine (or wyn in Afrikaans), soak in the untouched fynbos unique to Elephant's Eye Cave and pedal down Chapman's Peak (touted as South Africa's most beautiful byway). In addition, the tour showcases a sundry assortment of local delicacies like braaivleis (barbecued meat), pap (a type of polenta) and mieliebrood (a popular South African cornbread). 
Top-notch accommodations also await, including Babylonstoren, Coopmanhuijs Boutique Hotel & Spa and Tintswalo Atlantic.