Aaron Hernandez's Alleged Prison Lover Revealed As Convicted Robber Who Raced Motocross
This story just keeps getting weirder…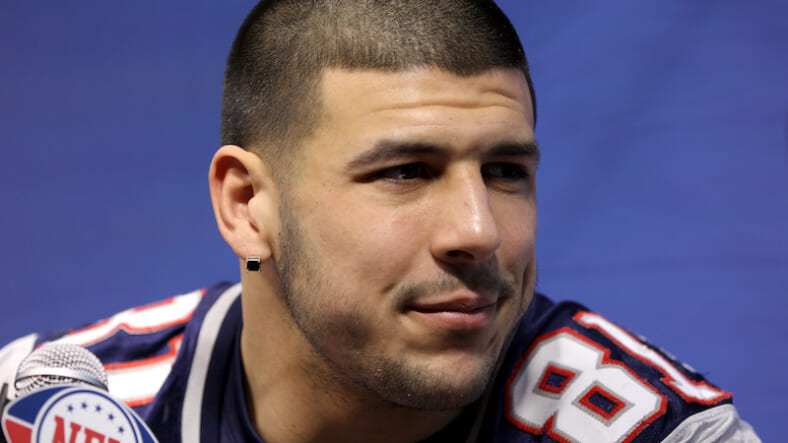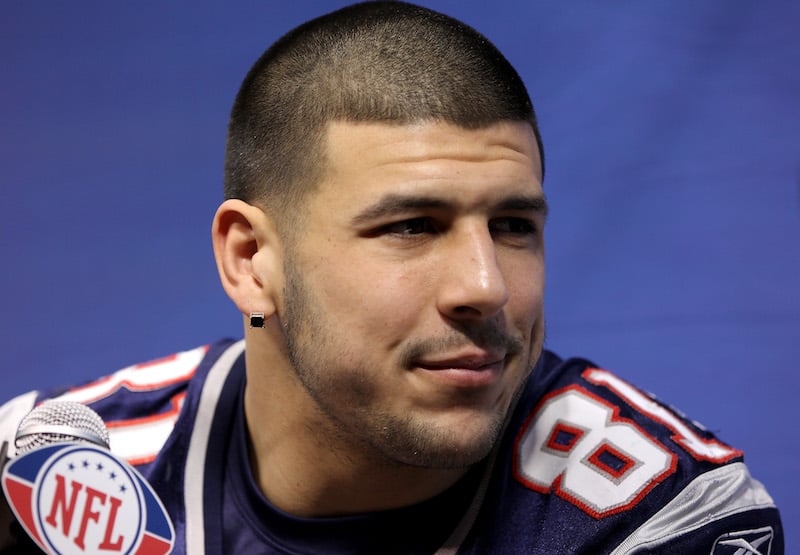 The drip, drip, drip of details concerning the final days of Aaron Hernandez's life continues this week. The latest, and most salacious revelation, is the identity of that man who is rumored to have been Hernandez's lover in prison. 
Kyle Kennedy is a 22-year-old convicted thief and the man to whom Hernandez reportedly addressed one of his suicide notes. The other two were addressed to his fiancé and daughter. Kennedy's lawyer has asked authorities to turn the note over to his client, who was placed on suicide watch after Hernandez was found dead in his jail cell. 
While the lawyer has not commented on Kennedy's relationship to Hernandez, DailyMail.com is reporting that the they were lovers. In addition to leaving him a note, Hernandez reportedly gave Kennedy a $50,000 watch in the days leading up to his suicide.
Kennedy is a 22-year-old serving time for robbing a gas station with a butcher knife. The Massachusetts native has a profile on the website WriteAPrisoner.com that provides some personal details. "I stand at 5' 10", I weigh 175 pounds, I have brown hair and brown eyes. I am also heavily tattooed. I work out, read books and write," he writes on the site. 
"My hobbies on the street include racing motocross, building and customizing cars and motorcycles and doing anything that includes the outdoors," the profile says.
It's worth noting that Hernandez's lawyer has denied that his client and Kennedy were lovers. "Rumors of letters to a gay lover, in or out of prison, are false. These are malicious leaks used to tarnish somebody who is dead," he told TMZ.
But this isn't the first report suggesting that some of Hernandez's troubles are based on his sexuality. Over the weekend, Newsweek said that Hernandez's murder of Odin Lloyd in 2012, the crime for which he was imprisoned, may have been based on Lloyd learning of Hernandez's dalliances with men.
In addition to details of his alleged love life, local news sources continue to release tidbits about Hernandez's jail cell when he was found dead. According to WCVB 5, Hernandez had drawn an "all-seeing eye," or Illuminati symbol, on his jail cell well prior to hanging himself. Underneath the pyramid, he'd written "ILLUMINATI," the report says. 
This story just keeps getting more and more bizarre.