Aaron Rodgers Roasted For Epic Beer Chug Fail at Bucks/Raptors Game
"Aaron Rodgers: 'Game of Thrones' extra, NFL MVP, terrible beer chugger."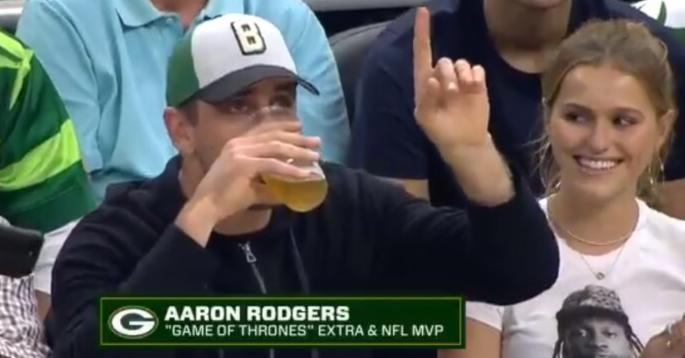 Twitter/@Bucks
https://twitter.com/Bucks/status/1131723144350322689
Two-time NFL MVP Aaron Rodgers is no champion when it comes to chugging beer.
At the Milwaukee Bucks' home game against the Toronto Raptors on Thursday night, the star Green Bay Packers quarterback took on his left tackle, David Bakhtiari, in a head-to-head chug-off that was featured on stadium's jumbotron—watch it above. 
After his teammate effortlessly pounded two full brews, Rodgers totally failed to drink a partially full cup. Bakhtiari then promptly downed a third in celebration of his decisive victory. 
Naturally, Rodgers was roasted on social media for his embarrassing imbibe attempt. Referencing his cameo on Game of Thrones, Yahoo Sports tweeted, "Aaron Rodgers: "Game of Thrones" extra, NFL MVP, terrible beer chugger."
As Bro Bible notes, the shade didn't stop there: 
Packers fans watching Aaron Rodgers struggle to chug ONE beer

— Austin F (@PodGuyFuges) May 24, 2019
https://twitter.com/IDefineEnigma/status/1131724670221332480
But there's more to this story. You see, the lovely lady seated to Rodgers' left is Mallory Edens, the daughter of Bucks co-owner Wes Edens, and she was wearing a shirt with rapper Pusha T's face on it. 
Her choice in attire is widely believed to be a clever dig at Drake.  The Toronto-born rapper and Raptors superfan has a long-standing beef with Pusha T and has been criticized for his bad behavior during Raptors games. 
But Champagne Papi trolled right back by changing his Instagram avatar to s photo of Edens and putting her in his IG story.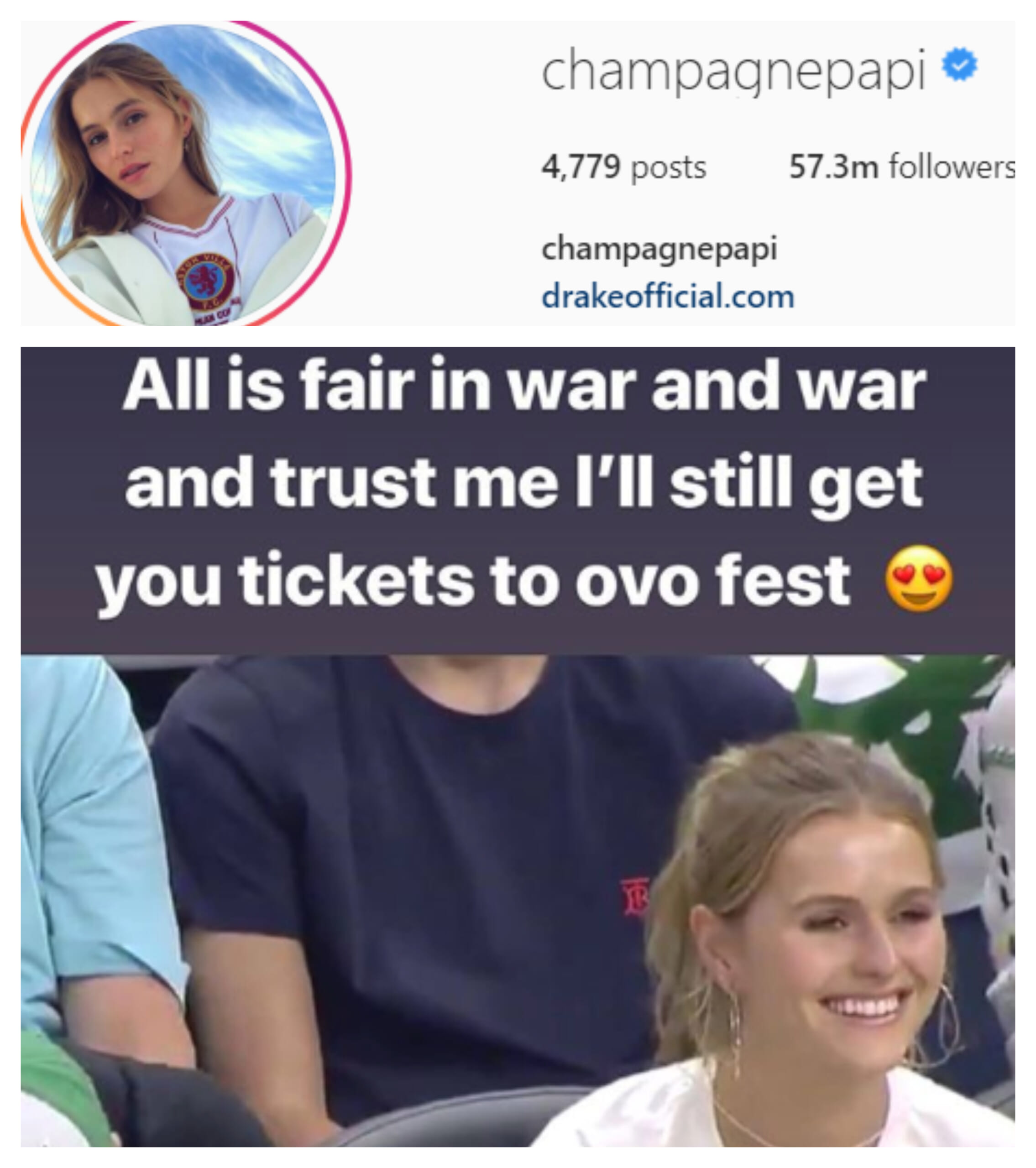 "All is fair in war and war and trust me I'll still get you tickets to ovo fest," Drake wrote.
Your move, Mallory. 
https://www.instagram.com/p/BxtFJBeJBARhttps://www.instagram.com/p/BjxvSLqHooxhttps://www.instagram.com/p/Bg4gaIkHjfghttps://www.instagram.com/p/BtYv4ubAHhi
Oh, and the Raptors beat the Bucks 105-99. In case you were wondering.