UFC Champ Says Adriana Lima Could Take Any Ring Girl In a Street Fight
From the runway to the Octagon? It could happen.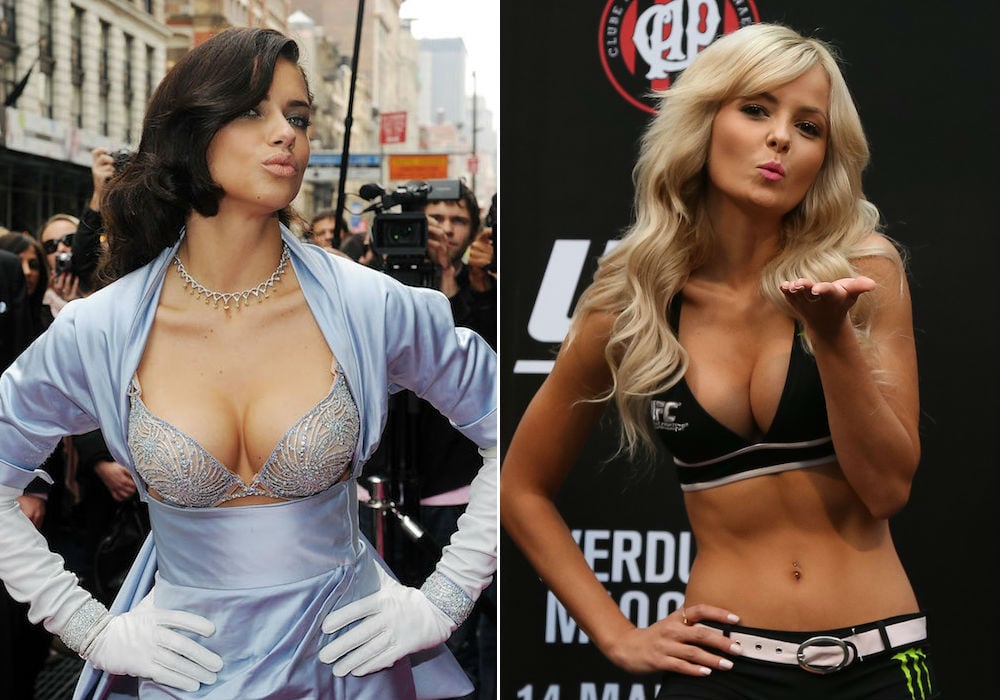 In most ways, UFC champ Joanna Jedrzejczyk is nothing like you. For starters, she's a world-class athlete from Poland, and you probably aren't. But in at least one way, Jedrzejczyk and you are exactly the same: The 30-year-old undefeated strawweight loves Adriana Lima.
https://www.instagram.com/p/BTewlbsltyX
"She's really a role model for me," Jedrzejczyk told TMZ ahead of her UFC 217 fight against Rose Namajunas. "She doesn't go to the gym and do nothing. She likes to break the sweat and hit things. This is what I like about her."
Asked if Lima could fight in the UFC, Jedrzejczyk said, "Why not, with other Octagon girls."
This is an interesting thought experiment. Would Lima really be able to take out an Octagon girl? They've probably seen a lot more fighting than she has. Then again, Lima is a huge UFC fan herself. And when Jedrzejczyk says Lima busts her ass in the gym, she's totally right. 
https://www.instagram.com/p/BNH-TNUARd8https://www.instagram.com/p/BMwkWr_AvtP
Lima's throwing some fierce body shots in that video and it's not hard to imagine them taking down someone who's paid to carry a large piece of cardboard around the cage. But if she were ever to really get in the cage, she might want to take some pointers from her girl Jedrzejczyk. She's a beast. 
https://www.youtube.com/watch?v=sFPTjcfkf50