Watch Adrien Broner Knock Out a Random Dude on the Las Vegas Strip
Floyd Mayweather's "Lil Bro" was caught on tape destroying a guy in Sin City…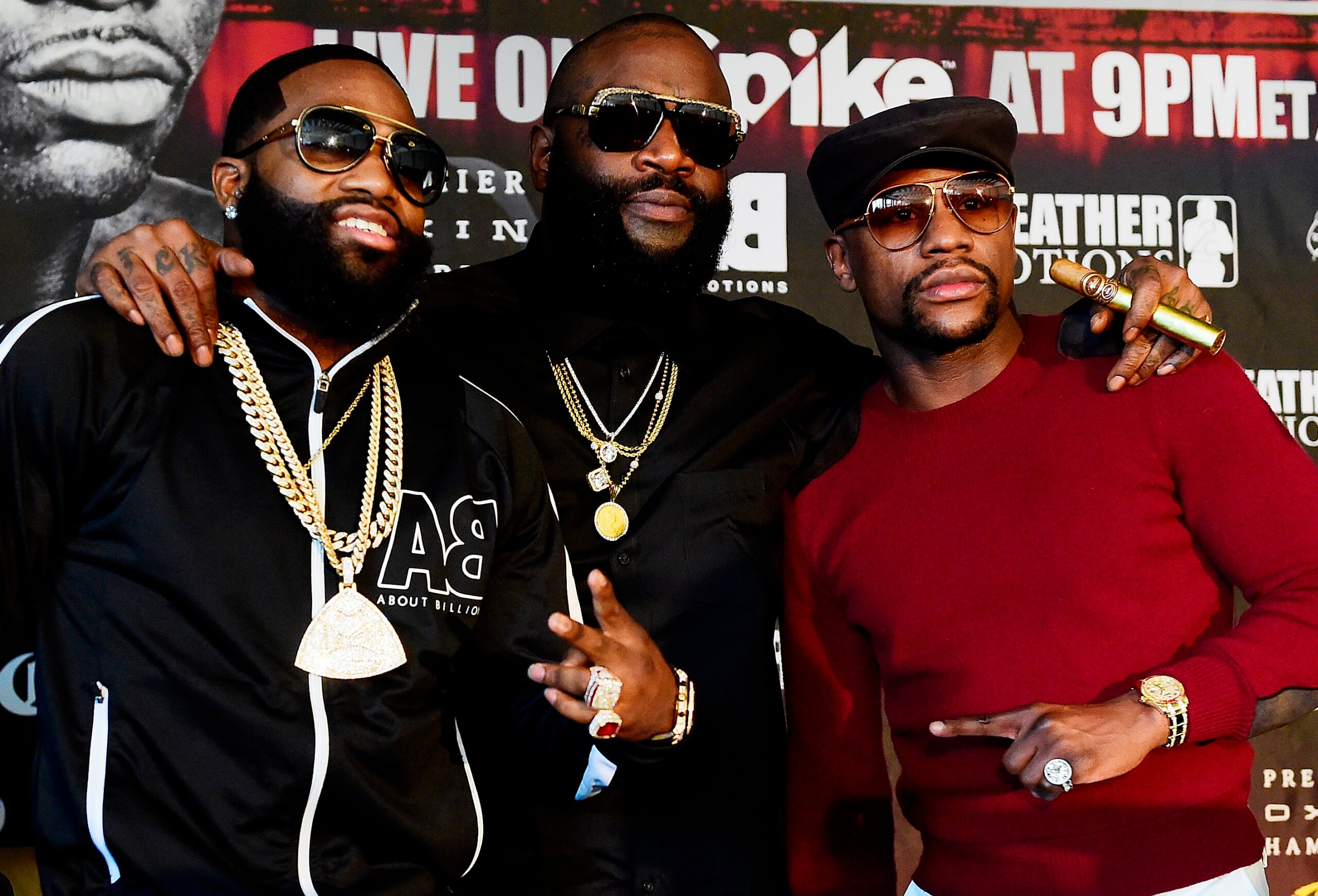 Four-time boxing champion Adrien Broner has screwed up again. And this time it was all caught on video. 
TMZ Sports has the footage of the 28-year-old welterweight going on a rampage on Friday night while walking down the Las Vegas Strip. In the video, Broner is first seen taking photos with fans. 
The video cuts and then shows an agitated Broner walking with a woman who appears to be trying to calm him down. Instead, Broner only seems to get angrier, shoving her multiple times and nearly knocking her to the ground.
Since it was Friday night on the strip, Broner's freakout took place in front of plenty of onlookers, one of whom found himself on the opposite end of a Broner sucker punch. 
It's completely unclear why Broner hit the guy or if they'd had any interactions prior to the punch. But what is clear is that the dude was hurting after Broner's right hook to the head. 
This is only the latest in a series of high-profile meltdowns for Broner, who was cited for battery in 2016 after he allegedly choked a waitress at a night club. His other runs-ins with the law include the time he was successfully sued by an ex-girlfriend for leaking their sex tape and the time he was arrested in Kentucky after getting pulled over for driving around with bullet holes in his car. Then there's his bizarre penchant for filming himself flushing cash down the toilet.
As recently as July, Broner was giving indications that he was trying to turn his life around. Ahead of his fight with Mikey Garcia he told TMZ that he's put the crazy stuff behind him and said he'd be celebrating with his kids if he won. 
He even seemed to have mended his relationship with Floyd Mayweather, his mentor-turned-rival. "It's always good to have somebody in my corner like that," Broner told TMZ about Mayweather. 
https://www.instagram.com/p/BY47mQDH7YK
Whatever benefit Broner got from having Mayweather in his corner wasn't enough for him to beat Garcia though. Nor was it, as we now know, enough to encourage him to pursue a life outside the tabloids. 
At least after this latest screw up, Broner seems to be recognizing that he is on a path of self-destruction. His most recent Instagram posts indicate as much. The big question is whether this time will be any different from all the others. Probably shouldn't bet on it.
https://www.instagram.com/p/BY48lxknELV