Georgia Linebacker Yells 'Humble Yourself' at Baker Mayfield After Dramatic Rose Bowl Win
It's an all S.E.C. title game with Georgia and Alabama set to clash for the championship.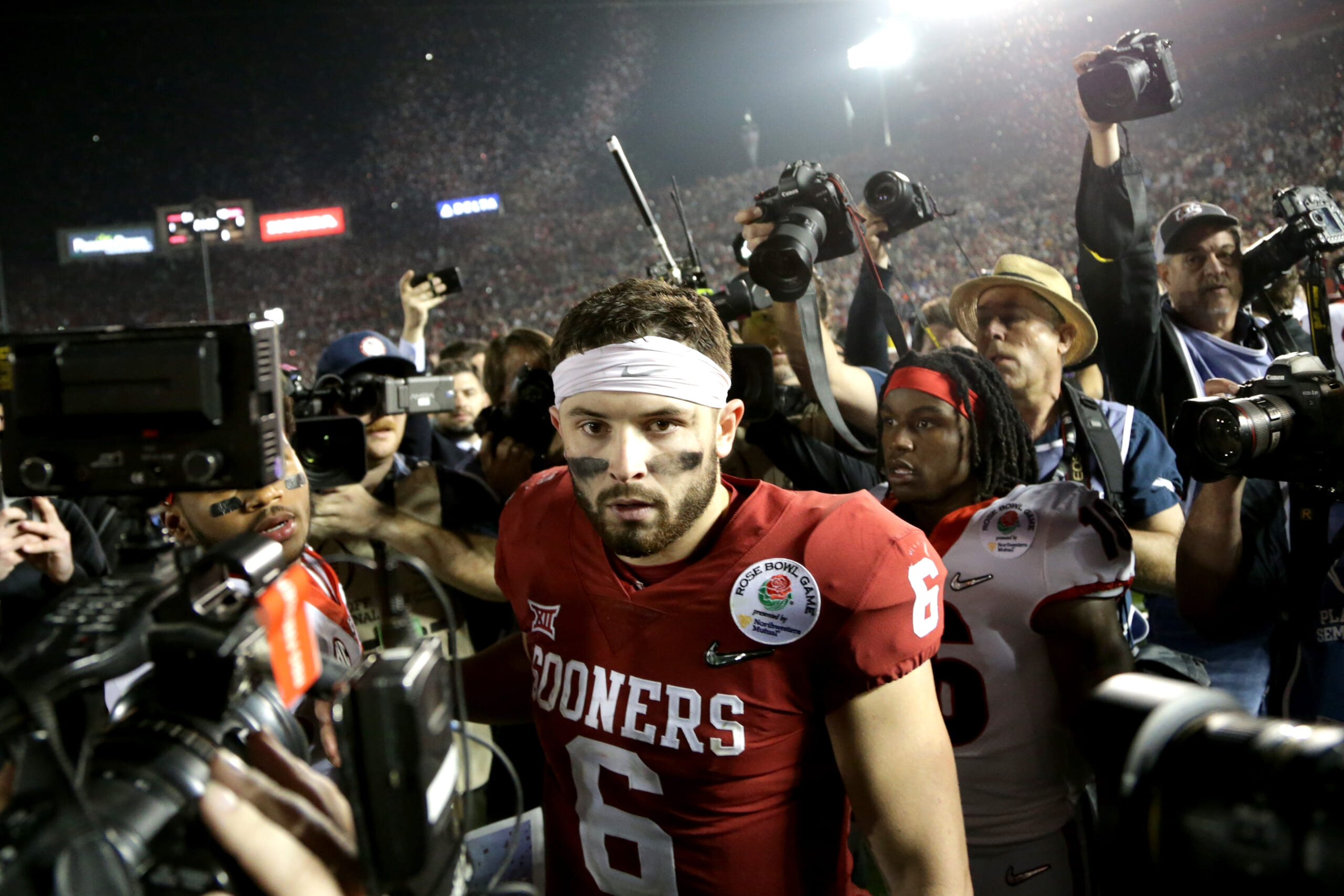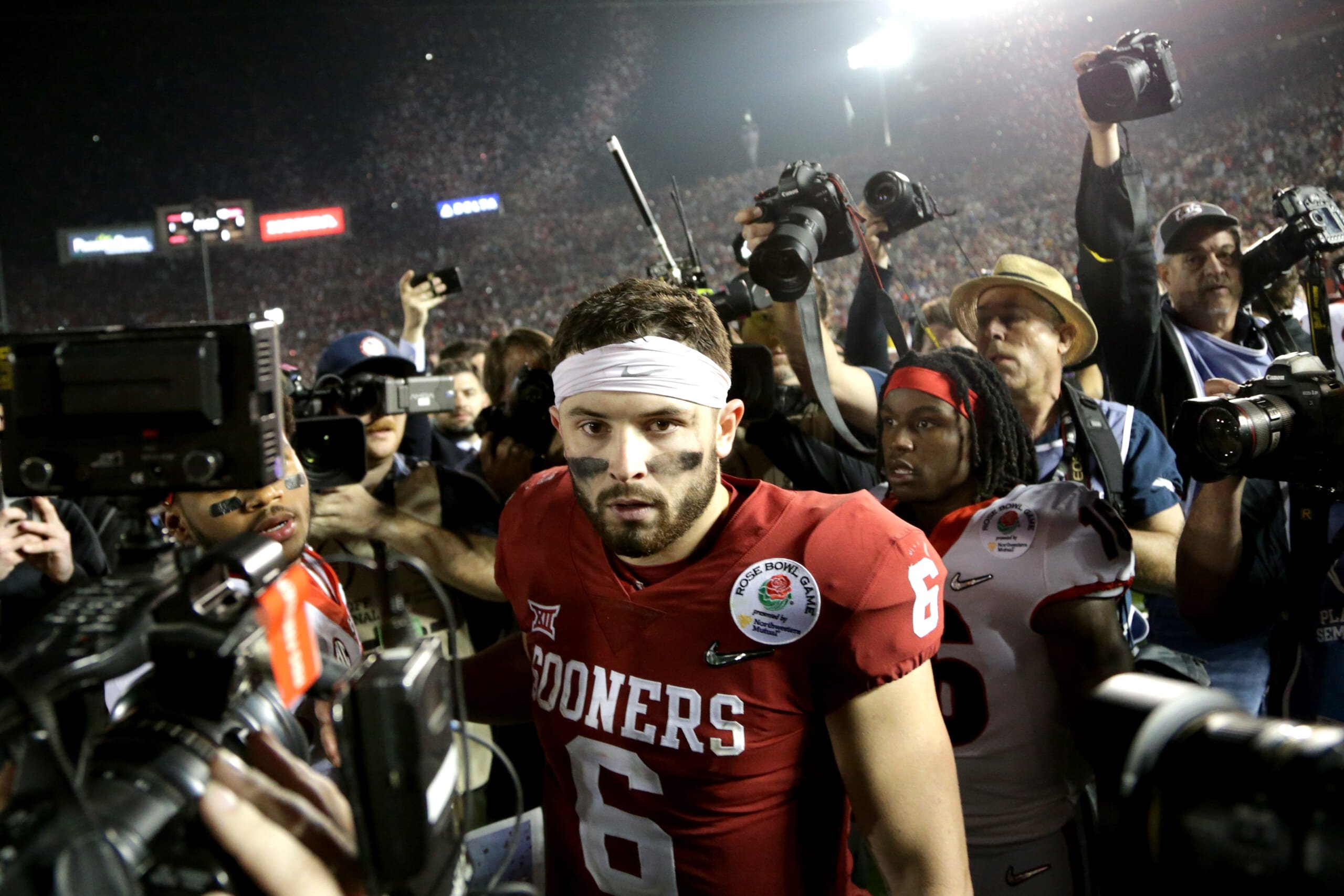 Oklahoma Sooners quarterback Baker Mayfield has a reputation as bit of an asshole and he made sure no one forgot it in Pasadena Monday night. Prior to the Rose Bowl against Georgia, the Heisman winner drew the ire of the Bulldogs by running routes in their endzone. He also called out ESPN broadcaster Lee Corso for doubting his team earlier in the year. Then the Sooners went out and lost. 
All of which explains why one Georgia player was eager to offer Mayfield some advice after the game. On the field after Georgia's dramatic double-overtime win, linebacker Davin Bellamy was caught on tape telling Mayfield to "humble yourself."
Asked to explain his comment, Bellamy said, "All I'm saying is humble yourself. All the flamboyancy … Our wide receivers came back and told us that they were running their routes before we went out there and he was on their line. Just humble yourself, man, just humble yourself. You're not built like that."
Reporters also asked Mayfield to respond and he did, humbly. "They can say what they want," he said. "They won the game. That's just how it is."
Georgia did win the game, but the back-and-forth battle could have gone either way. In the end, the Bulldogs running backs were too much for the Sooners to handle. Sony Michel and Nick Chubb combined for 326 yards and five touchdowns, none more dramatic than Michel's game winner in the second overtime. 
Georgia's reward is to go home to play Alabama in the title game in Atlanta. The Crimson Tide obliterated Clemson, the defending national champs, in the Sugar Bowl late Monday.
In a game that lacked the drama of the one that preceded it, Nick Saban's defense held Clemson to just 188 yards. A bigger challenge awaits in Georgia's two-pronged rushing attack, but the nation's stingiest defense, giving up an FBS-low 11.5 points per game, will likely be up to the task. 
Vegas sure thinks so. Alabama may be the four-seed in the College Football Playoff, but Saban's squad was favored over one-seed Clemson and has already opened as a four-point favorite over Georgia. If Alabama wins, it'll be the school's fifth championship in the past decade, while Georgia is hoping for its first title since 1980.