Argentina's World Cup Team Was Given a Manual on How to Score With Russian Women
This isn't good.
Getty Images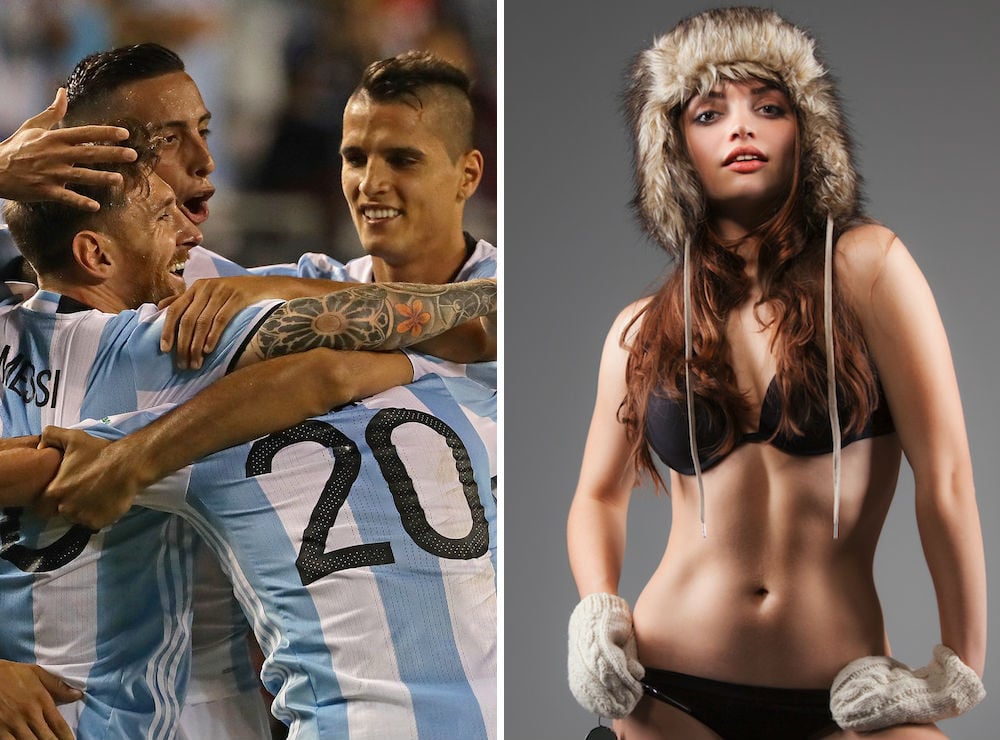 Argentina's superstar squad of soccer players is headed to the World Cup with one thing on their minds: Winning the damn thing. But the Argentinian Football Association (AFA) also seems to think the boys in the light blue might get a little horny during their stay in Russia. How else to explain the guide for scoring with Russian women that was distributed to players this week?
The tips themselves are not revolutionary. Here are some of them, according to a translation published by Deadspin.
Russian girls [are] like any other girls. Pay close attention [to] if you're clean, you smell good and if you [are] well-dressed.

Pay attention to their values and personality. Don't ask stupid questions about sex. For the Russians, sex is very private and not a topic to discuss in public.

Russian girls hate boring men.

Do not ask the typical questions, be original, usually they like to know about you, so give them some information about you. Remember many of the girls will not know about your country, so you have an advantage over Russian men, you are new and different.

Do not try to impress the girl in the wrong way.

Be selective.
The section, entitled "What to Do to Have a Chance With a Russian Girl," was a part of a larger packet used to teach a class about Russia. When the teacher got to the page in question during an in-person session on Tuesday, it immediately created an uproar. The class was interrupted and the offending content was ripped out. But not before one journalist snapped pic. 
Within hours of the above image being made public, the AFA had concocted an excuse. The page was never supposed to be included in the information packet given to those traveling to Russia. "We regret that this mistake has overshadowed the importance of the day," the AFA said in a statement. 
Russian language teacher Eduardo Pennisi, who was administering the class, has said the AFA is full of it. "I sent the text about a month ago, they approved it and they sent it to print," he said in his defense. 
Asked about the content of the pick-up advice, Pennisi defended it, calling it "very innocent advice, absolutely naive."