Watch This Atlanta Braves Fan Own Himself With the Most Hilarious Face-Plant You'll See Today
Never, ever, celebrate too soon.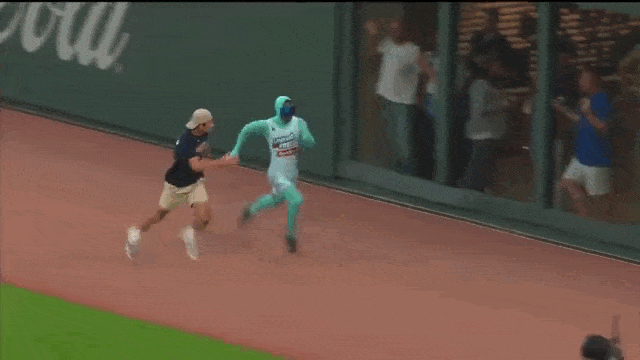 MLB
https://twitter.com/iamjoonlee/status/873385285140307968
This is a sad journey in which a guy almost transforms into a hero before millions, only to tragically sabotage himself in the end. It's also insanely funny. 
The Atlanta Braves hold a promotion called Beat the Freeze between innings when they play at home in SunTrust Park. Apparently some lucky fan gets to race a costumed superhero named The Freeze and they're given a generous head-start to boot. Because, as you'll see, this is one seriously fast freaking Freeze. 
" tml-render-layout="inline
The guy in this footage from the Friday Braves-Mets game was clearly young and fit and let's be real—he looked like he had a chance. 
But the roar of the crowd proved too much for him, in the end. It was too good, too exciting. In attempting to imitate Usain Bolt—who has been known to grin at opponents as he sails past them—this guy played himself in a truly epic way.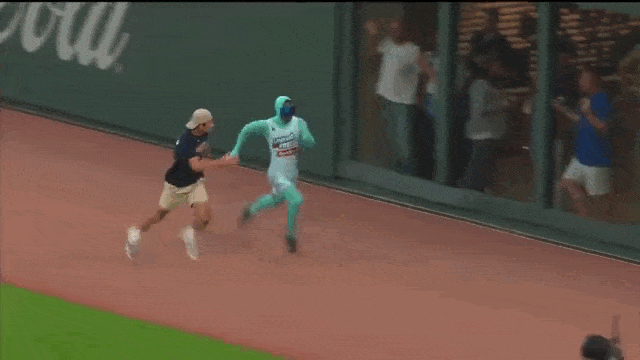 As for The Freeze, it was just another day sprinting with post-human speed in a mint-green body suit and face mask for him.