Watch The Bloodiest Moments From the Return of Legalized Bare Knuckle Boxing
You've gotta see these brutal beatdowns.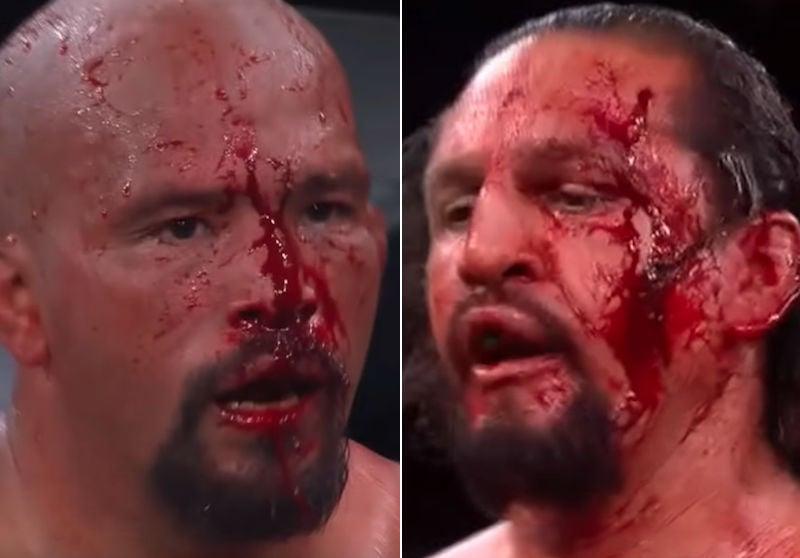 On Saturday night, Bare Knuckle Fighting Champions (BKFC) debuted at the Cheyenne Ice & Events Center in Wyoming with a brutal, bloody slate of bone-crunching fights that left thousands and fans, and at least one UFC superstar, cheering for more. 
The event, which marked the first night of legal of bare knuckling boxing in the U.S. in over a century, took place in front of 2,000 live fans and thousands more who paid to watch on pay-per-view. 
There were a handful of UFC vets on the fight card Saturday, including Bec Rawlings, who has lost her last four UFC bouts. The Australian battered Alma Garcia, picking up the win by TKO after Garcia failed to come out for the second round. 
https://twitter.com/GIFsByZP/status/1003107489724948480
After the fight, Rawlings got some props on Instagram from Conor McGregor who commented on the photo below: "Thumb positioned perfectly for a bare fist shot. Zero damage to the paws taken. Great work Bec."
Eric Prindle, a name some will recognize from his time in Bellator, faced off against Sam Shewmaker, a boxer with a 3-0 record. Shewmaker, in his red, white and blue trunks, made quick work of Prindle, knocking him out in just 18 seconds. 
https://twitter.com/GIFsByZP/status/1003102449417248768
It took Estevan Payan, another UFC vet, a bit longer to finish Omar Avelar, who went down via TKO at 1:57 in the first round.  
https://twitter.com/Maldobabo/status/1003087004693909504
Bare knuckling boxing legend Bobby Gunn added another win to his outrageous 72-0 record. Gunn won by TKO after some vicious body shots to the liver of Irineau Beato Costa Junior. 
https://twitter.com/Maldobabo/status/1003101109882376192
The highlight of the night, most seem to agree, was the blood-drenched brawl between Joey "The Mexicutioner" Beltran and Tony "Kryptonite" Lopez. 
The two longtime MMA fighters pummeled each other for five full rounds, unleashing torrents of blood. By the time fight ended, neither man looked like he could go a second longer. 
https://www.youtube.com/watch?v=tzfzf6qfEZc
Beltran won, taking down the fight via unanimous decision, and so too did everyone who loves seeing people beat the snot out of each other with their bare knuckles.