Barry Bonds' Reputation Rehab Continues With Giants Set to Retire His Number
How long until baseball's home run king is fully accepted back into the game?
Getty Images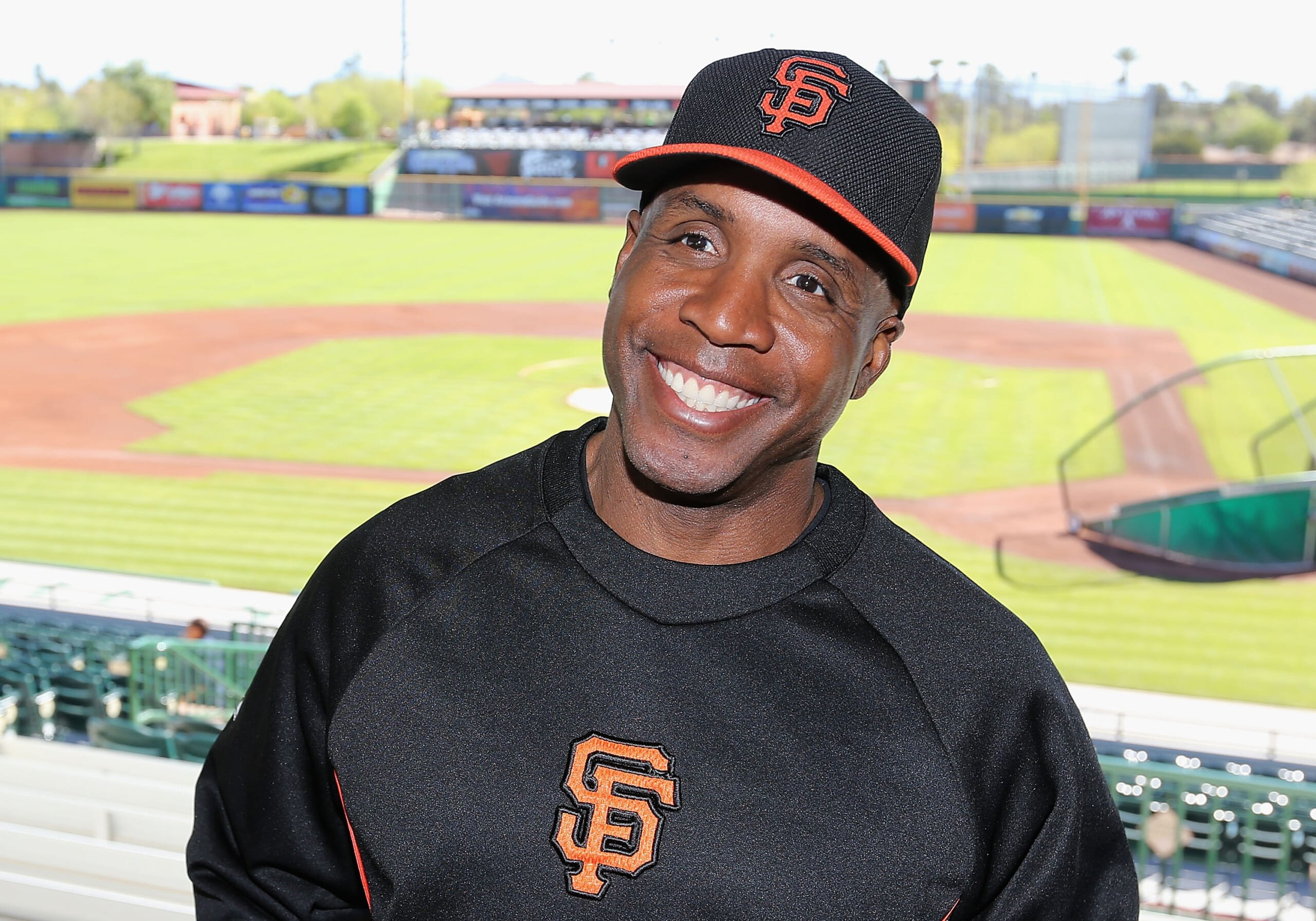 At the end of the 2007 MLB season, Barry Bonds, baseball's all-time home run leader, was looking for a new contract. 
Then 42-years-old, Bonds was still mashing, but he had no suitors. It's little surprise that most teams wanted nothing to do with the steroid-era's poster child, but the San Francisco Giants' refusal to welcome back the team's greatest player since Willie Mays was shocking at the time.
And it was only the team's first move away from Bonds, who became persona non grata throughout all of baseball in his first few years in retirement.
The dam broke in 2014, when the Giants invited Bonds to the Cactus League to serve as a special instructor in spring training. The following year, Don Mattingly hired him to serve as the Marlins hitting coach. That gig lasted all of one season and last spring, the Giants brought Bonds home as a special adviser. 
In 2018, the team will retire his number, the most obvious sign yet of a public thaw in the attitude toward Bonds. The Giants announced Tuesday that Bonds' No. 25 jersey will be retired in August.
It's an honor that's only taken this long becuase of Bonds reputation. As a baseball player, he's deserved it since the moment he stopped playing. Bonds was an offensive wonder in San Francisco, slashing .312/.477/.666 and hitting 586 home runs with the team. He also won five National League MVP awards. 
"Honestly, we couldn't imagine someone else wearing the number 25, given the contributions Barry has made to the franchise over the years," Giants president and CEO Larry Baer said Tuesday.
Asked if retiring Bonds' number would help him into the Hall of Fame, Baer said, "If it has that effect, so much the better."
It certainly can't hurt the cause. Bonds is already trending toward induction, with his vote total increasing every year that he's been eligible. He still only showed up on 56.4% percent of ballots this season, well short of the 75 percent of votes needed to be sent to Cooperstown. 
But the jersey retirement proves that the winds are shifting, and before long they'll blow Bonds to Cooperstown, where he belongs.