Cooperstown Bans the Indians' Chief Wahoo Logo From Future Baseball Hall of Fame Plaques
Slugger Jim Thome's will be the first without the controversial image.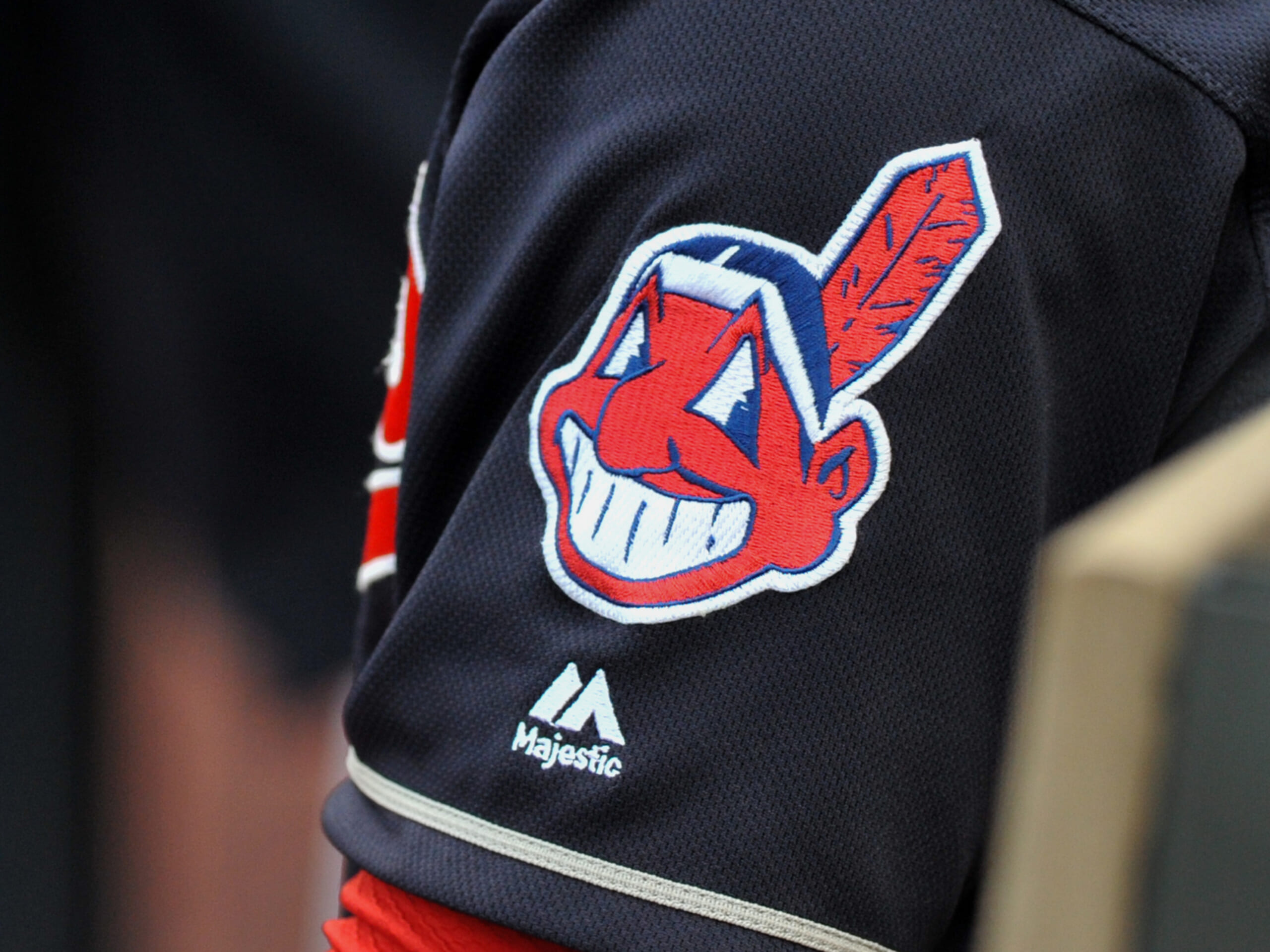 The Baseball Hall of Fame is following MLB's lead and banning the future use of Chief Wahoo, the controversial Cleveland Indians logo once called the "most offensive image in sports."
Beginning with Jim Thome, the towering slugger who launched 612 home runs in this 22-year MLB career, Cooperstown will no longer use Chief Wahoo on player plaques. Thome's plaque will instead show the team's "Block C" logo.
The move follows a similar announcement in January by MLB commissioner Rob Manfred, who said Chief Wahoo will be removed from the team's jerseys and hats after the 2018 season. 
"The logo is no longer appropriate for on-field use in Major League Baseball," Manfred said at the time. 
"The National Baseball Hall of Fame and Museum concurs with the Commissioner's sentiment and acknowledges the shifting societal view of Native American logos in baseball," the Hall of Fame said in its own statement.
The move comes with the endorsement of Thome himself, who said last month that he doesn't want Chief Wahoo on his plaque. 
"I know my decision would be to wear the 'C' because I think it's the right thing to do," said Thome, who spent the bulk of his career in Cleveland. For much of that time Chief Wahoo was on his hat, but there was a time in 2011 when he wore the "Block C."
"I think I need to have a conversation with the Hall of Fame because of all the history and everything involved. I just think that's the right thing to do," added Thome, who also played for the Phillies, Twins, White Sox, Dodgers and Orioles. 
Of course, not all Indians fans see it Thome's way:
The MLB HOF should be ashamed of themselves for bowing to BS political correctness. Chief Wahoo should be on every Cleveland player ever to grace the HOF

— Randy Maxwell (@Maxhawk4) March 22, 2018
(Theoretically) If I said I was offended by the name "Giants" because I was over 7ft tall would the @MLB have to get rid of it? Chief wahoo should stay.

— Tyler S. (@TylerSeeger9) March 22, 2018
Chief Wahoo is found to be offensive to liberal snowflakes who claim to stand up for native Americans. Meanwhile an overwhelming number of actual native Americans don't really care.

— Scott Krupp (@ScottClev33) March 21, 2018
Very disappointed in Cooperstown and the MLBHOF ….Thome wore Wahoo to get there, but he can't wear it there??? Our PC society has lost all touch with reality pic.twitter.com/mXNuGX2UFA

— Dion Bliss (@redhaw1) March 21, 2018