It Sure Looks Like Bella Thorne and NBA Horndog Chandler Parsons Are More Than Friends
The 19-year-old actress showed up at Parsons' game wearing his jersey… and a lot of fishnet.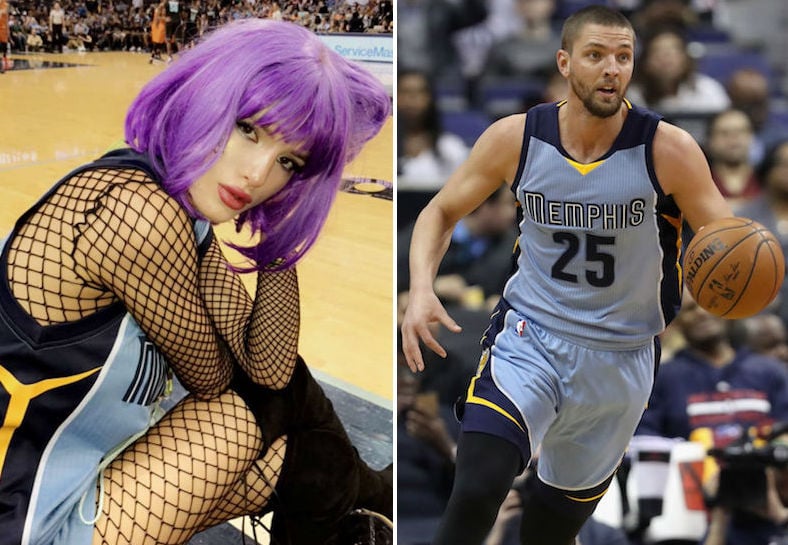 While the NBA's best ballers were partying in New Orleans at the All-Star Game last weekend, Grizzlies forward and all-around "ho hound" Chandler Parsons was in Cancun with Bella Thorne. It's unclear from the documentation of that trip if Parsons and Thorne are more than friends, but she cleared that up Tuesday night when she showed up to Parsons' game wearing his jersey and a lot of fishnet. These two are definitely doing more than playing Jenga together.
Thorne documented her night on Snapchat, providing an inside look at her pre-game routine and taking us along with her into the ladies room. How did Parsons respond? Terribly. He was 1-4 from the field, with four points, one rebound and two turnovers in 23 minutes. Might be time for someone to stop thinking about hotties and start concentrating on his jump shot.