Chael Sonnen, 'Rampage' Jackson and Fedor Headline Bellator Heavyweight Tournament
It's like an old-timers game, but with blood.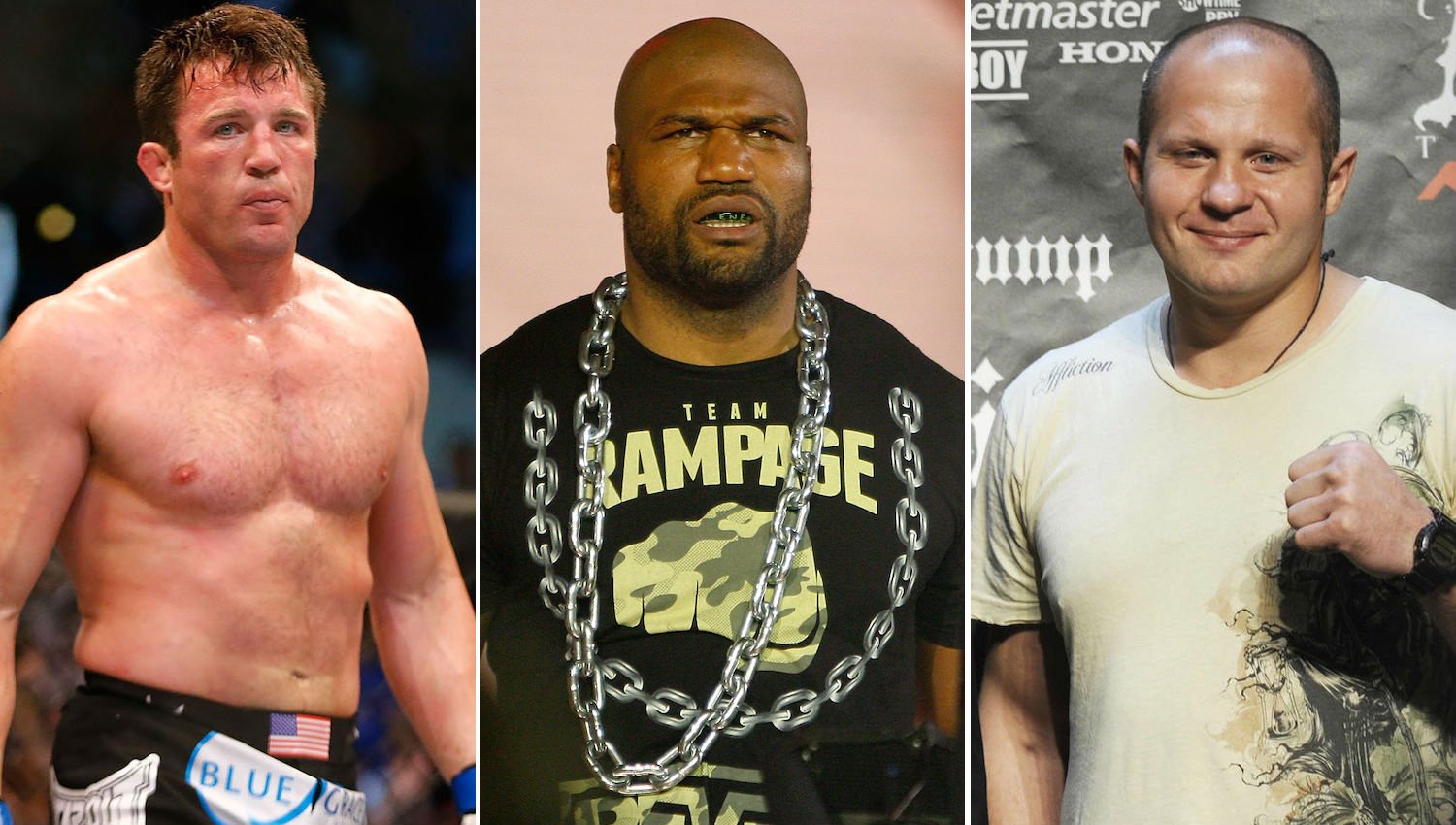 It's been a year and a half since Bellator has had a heavyweight champion. In 2018, that changes. 
The title, which has been vacant since Bellator stripped it from Vitaly Minakov for his refusal to defend it in 2016, will be awarded to the winner of an eight-man tournament dubbed the Bellator MMA World Grand Prix 2018.
The eight men who will be part of the tournament represent some of the biggest stars of MMA past. Still, guys like Chael Sonnen, Quinton "Rampage" Jackson and Fedor Emelianenko are big enough names that people will be interested in seeing them fight. The other five fighters who will take part are Frank Mir, Matt Mitrione, Roy Nelson, Ryan Bader and Muhammed Lawal.
"This is going to be something that's iconic for us," Bellator President Scott Coker told MMAjunkie. "Tournaments, traditionally, are kind of the way martial arts contests happen. Now we get to put eight iconic brand names in our sport together over a year, and then whoever wins will be crowned the heavyweight champion."
The tournament brackets haven't yet been created, but Coker says he knows what the fans want and his intention is to give it to them. 
"I think there are certain fights that people want to see," Coker said. "Believe me, we're going to have some amazing matchups in this tournament. These fights that we're going to put together are something that the fans want to see."
What fans want to see is this: