The Big Show's Wrestling Career is in Jeopardy, So Let's Revisit His 5 BIGGEST Moments
The 45-year-old behemoth may never wrestle again, but we'll always have these amazing video memories…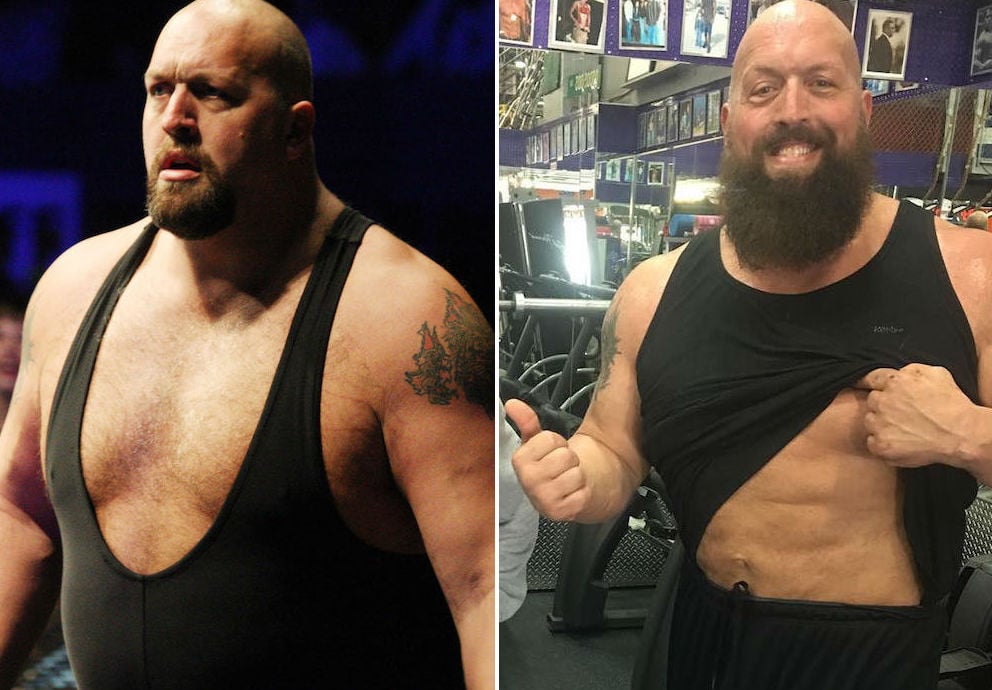 On Raw last week, The Big Show tangled in a cage match with fellow leviathan Braun Stroman. The two giants of sports entertainment threw each other around like rag dolls and now The Big Show is hurting. The 45-year-old needs hip surgery, the WWE's Mike Rome announced this week. 
The Big Show, who's government name is Paul Donald Wight II, was supposed to undergo surgery this week, but the procedure was delayed by Hurricane Irma.
"I have to have the hip resurfaced. There's been some traumatic injury done to the hip in the match with Braun Strowman," Wight told WWE.com. "It's frustrating as hell to be in the best shape I've been in my career, but that match, I kind of put a lot out on the table and I'm paying the price for it now."
If this is the end of Wight's wrestling career, he'll leave the squared circle after an incredible career that has seen him defy the odds for a guy his size, wrestling for than 20 years. 
Here are some of his very best moments of those two-plus decades in wrestling. 
1. His debut at the 1999 St. Valentine's Day Massacre

The Big Show made his WWE debut by emerging from under the ring with a full head of hair to protect Vince McMahon and fend of Stone Cole Steve Austin.
2. His Hulk Hogan impression

The Big Show has a flair for impressions, busting out his DDP, Paul Heyman and Dusty Rhodes over the years. None, however, was better than his Hulkster. 
https://www.youtube.com/watch?v=CsZu-DrOF_U
3. Getting "knocked out" by Floyd Mayweather

Among wrestlers, few talents are as prized as the ability to sell a defeat and The Big Show's sell in his 2008 Wrestlemania match with Mayweather stands out as an all-timer. 
4. Breaking the whole damn ring

One of the best on-going gags in the WWE is The Big Show's big ass breaking the ring. Watch it here, because it's always amazing. 
https://www.youtube.com/watch?v=Ckj4XduvL9s
5. His incredible weight loss

The Big Show has always been huge, but a few years ago he got fat too. A conversation with John Cena motivated him to make a change though and after restricting his diet and eating better, he dropped nearly 100 pounds.