Real Life Grinch Bill Belichick Once Cut a Player on Christmas Day
You're a mean one, Mr. Belichick.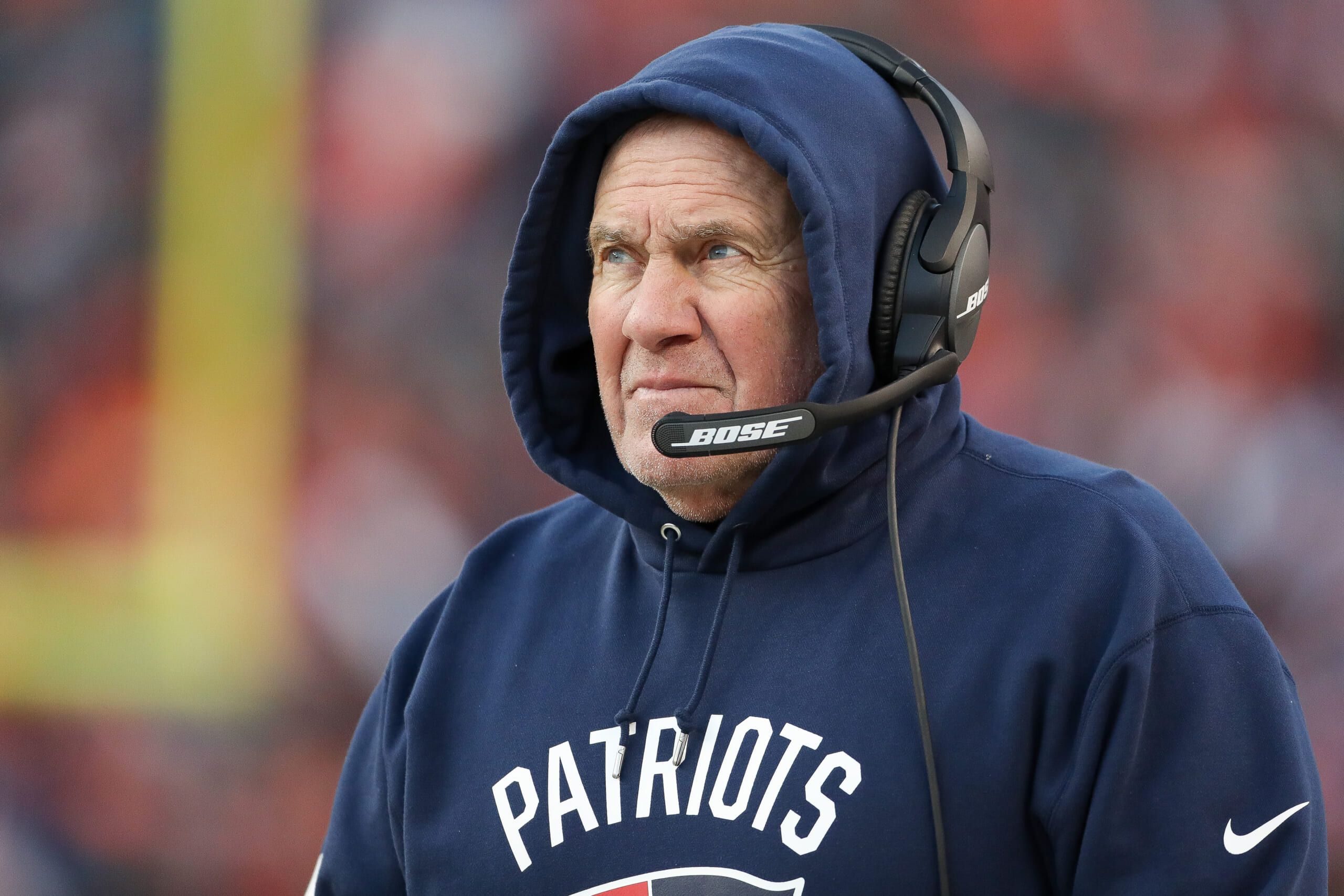 Christmas is the one day a year when even the hardest of hearts can be softened by good cheer and merriment. Unless the owner of that heart is Bill Belichick. Last Christmas, the famously sour Patriots head coach cut a player on December 25. 
Former Pat and current Charger Asante Cleveland told the story to The San Diego Union-Tribune and it begins, as Christmas does for most, with Cleveland feeling festive. He was just about to sit down to dinner with teammates when the phone rang. 
"He was like, 'Hey Asante. It's Belichick,'" Cleveland recounted, doing his best Belichick voice impression. "He said, 'We're going to have to make some roster moves.' At that point, I knew what 'roster moves' means. It means I'm being moved from the roster. We needed to bring in a cornerback because we were playing the Jets.

"He said, 'I just want to let you know this is no indication we're moving away from you. We really like you. … We just need to make this quick transaction.' That call ended. I said, 'Merry Christmas.' I don't know if he heard me. He didn't say it back."
Damn. Cutting the guy on Christmas Day is one thing. Not returning his "Merry Christmas" is quite another. Belichick is a monster.
Sounds like things worked out decently for Cleveland, who was picked up by the Chargers before the Pats could resign him after his Christmas dismissal. That means that instead of huddling in New England this Christmas he was soaking up the sun in San Diego. Crummy as Belichick's lump of coal was, seems like Cleveland is better off for it.