Watch This Insane Buffalo Bills Fan Set Himself On Fire During Tailgate Party Stunt Gone Wrong
The "Bills Mafia" proves yet again why they have the NFL's wildest fans.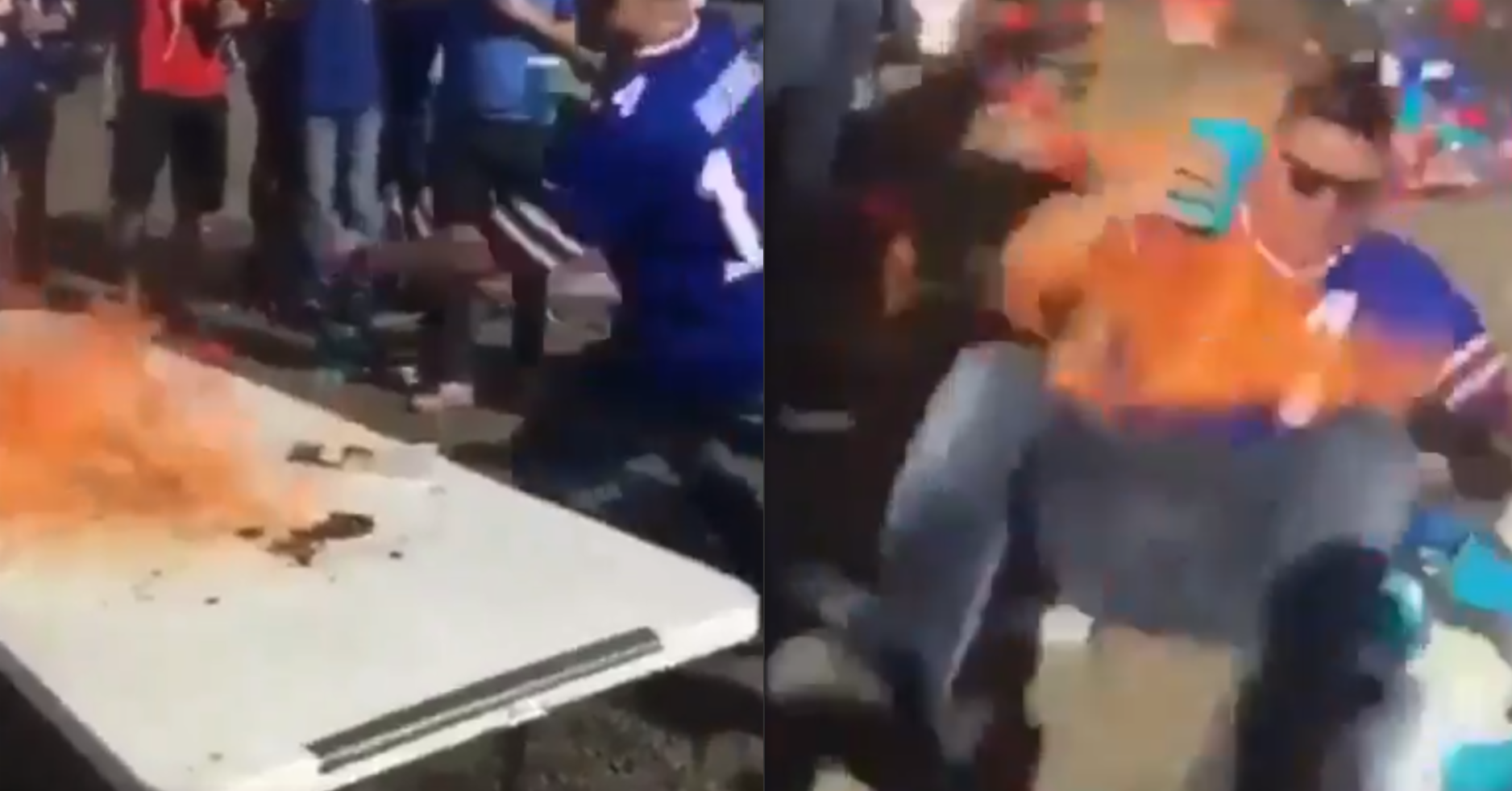 Image: Twitter/@ericsports
When it comes to NFL tailgate party monsters, their level of intoxication can usually be gauged by the stupidity of their actions. Case in point: this Buffalo Bills superfan who literally set himself ON FIRE while pre-gaming for his team. 
Two things indicate that this guy is fucking blitzed. The obvious tell is that he body slammed a burning folding table—we're guessing it was covered in an extremely high-proof liquor, given the setting—and seemed surprised when his jersey subsequently went up in flames. 
What really distinguishes this genius, though, is that he held on to his drink the whole damn time. And as stupid as setting yourself on fire is, I actually have to respect that. 
" tml-embed-width="480″ tml-embed-height="480″ tml-render-layout="inline
This isn't the first time Bills fans have raised the bar while lowering it.
Multiple reports of in-stadium fellatio last earned Bills fans their hard-earned rep as the NFL's wildest fans, after all. Let's go to Twitter for more on that:
Fun fact: Despite being home to the most debauched NFL fan base in the country, Buffalo, New York was still voted the friendliest city in America by Travel + Leisure.  
Go figure. 
h/t: FHM