Multiple Reports of In-Stadium Sex At Buffalo Bills Game Confirms That They Have NFL's Wildest Fans
Ever seen fans straight-up having sex at a game?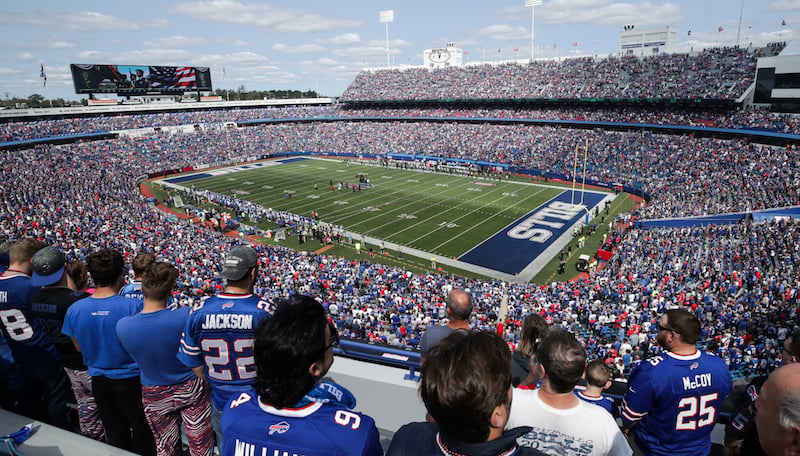 For years, the Buffalo Bills have been awful and fans have coped with that enduring reality by banging in the parking lot, tossing sex toys onto the playing field and turning tailgates into amateur wrestling matches. Slamming a fellow member of the so-called "Bills Mafia" through a folding table is a rite of passage for a particular brand of drunken Bills fan.
In 2017 though, Bills Mafia appears to be stepping up its game. Most notably, they are now performing blow jobs in public. At least, that's what two witnesses from Sunday's season opener reported.
The conspicuous hummers were but one of the many ways that Bills Mafia announced its presence for the 2017 season. 
There was also the jet that fans bashed prior to the team bashing the New York Jets on the field. 
https://www.instagram.com/p/BY3byqzgQ2c
There were, of course, the requisite folding table shenanigans too.
https://www.instagram.com/p/BY3_lgTjDythttps://www.instagram.com/p/BY3lsqLBuRY
If anything bad came out of Sunday's Bills game, it's that the team won. The last thing we want is Bills fans to start paying more attention to football and not providing us with this kind of entertainment each week. 
https://www.instagram.com/p/BY6NYIuhe7s