Blake Griffin Sued By His Ex For Having Affair With Kendall Jenner
The "Kardashian Curse" has afflicted yet another NBA star.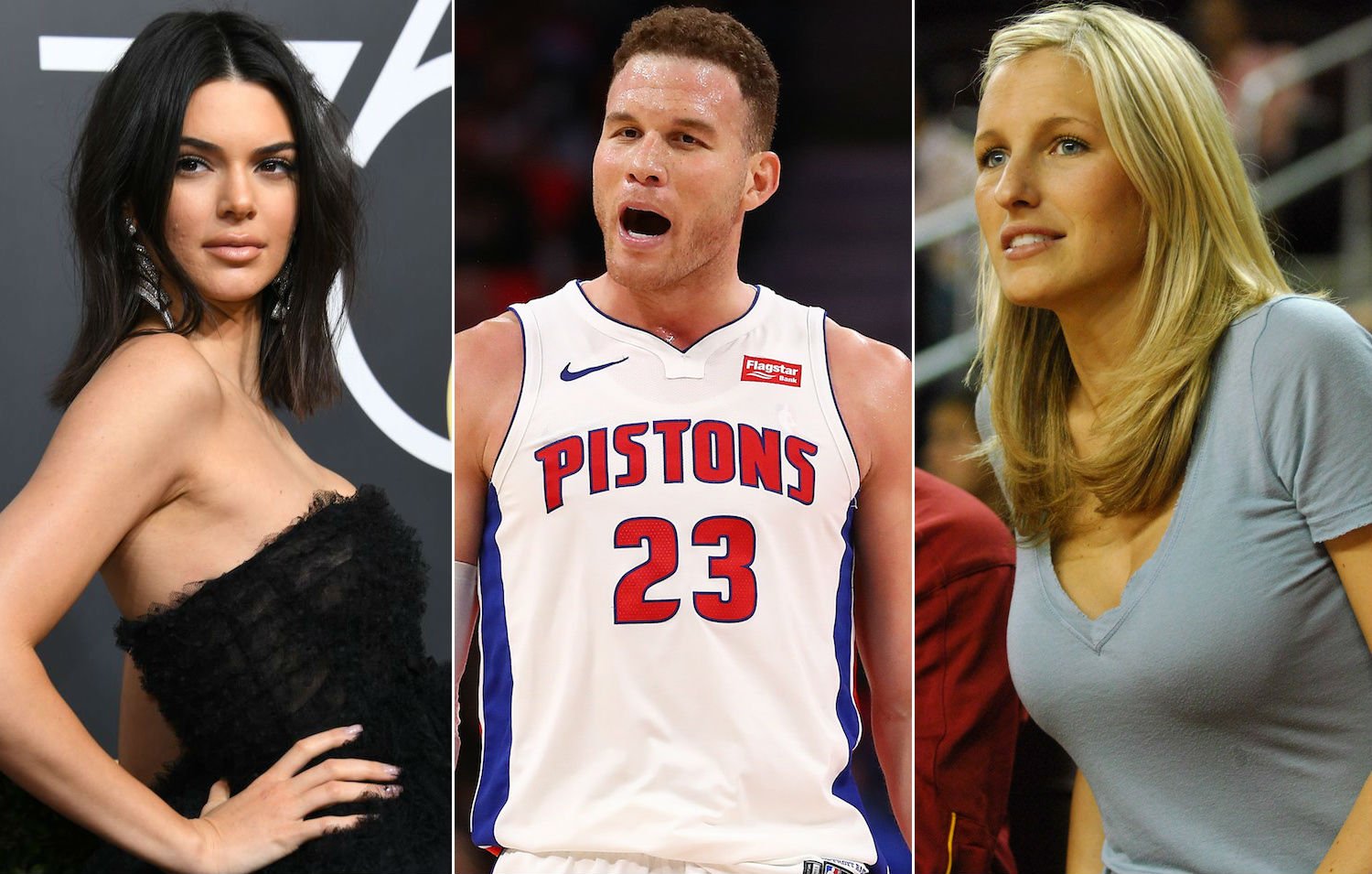 A week before Blake Griffin was supposed to marry Brynn Cameron, the mother of his two children and his longtime girlfriend, he bolted. Then he started hooking up with Kendall Jenner, Cameron says in a lawsuit filed on Valentine's Day. 
In the suit, Cameron says Griffin promised her time and again that he would take care of her financially for the rest of her life. He also convinced her to give up her sports marketing career so she could focus on taking care of their kids. And also him apparently. 
"Cameron was not just the mother of Griffin's children and their caregiver, she was also a constant support for Griffin — his personal assistant, meal planner, scheduler, stylist, publicist, party planner, nurse, nutritionist, branding expert, therapist, cheerleader, basketball and fitness consultant, and more."
She even helped him smooth out trouble with former teammate Chris Paul. Cameron, the suit says, "strengthened Griffin's bond with his teammates and allowed the organization to see a different side of his personality rather than the hard-partying man-child Griffin had been prior to their cohabitation."
Trouble began brewing last year, with their planned wedding a month away. Griffin apparently asked Cameron to sign a prenup that conflicted with their agreement to share finances. She refused, and Griffin strayed, showing up at Hollywood hotspots with Jenner.
https://www.instagram.com/p/BYtNI-ulNnv
Before long, he "informed Cameron that he had no intention of continuing to live with her and their children."
Now Griffin is getting paid while Cameron and their children suffer, the suit says. 
"While Griffin is continuing to earn millions from his NBA and endorsement deals, Cameron and their children are homeless and cash-strapped. In Griffin's absence, Cameron's brother has had to provide Cameron and the children with financial support."
So what does Cameron want? Money, but it's not clear how much. Griffin, who was traded just last month to the Detroit Pistons, has plenty of it. In June, he signed a max deal, paying him $175 million over the next five years. 
So how much will "cruelly embarrassing his family with his public fawning over Kendall Jenner" cost him? A bunch seems like a safe bet.