Lonzo Ball Lost a Shooting Contest With Bow Wow, Who Wasn't Even Wearing Shoes
What's Papa Ball going to say when he sees this?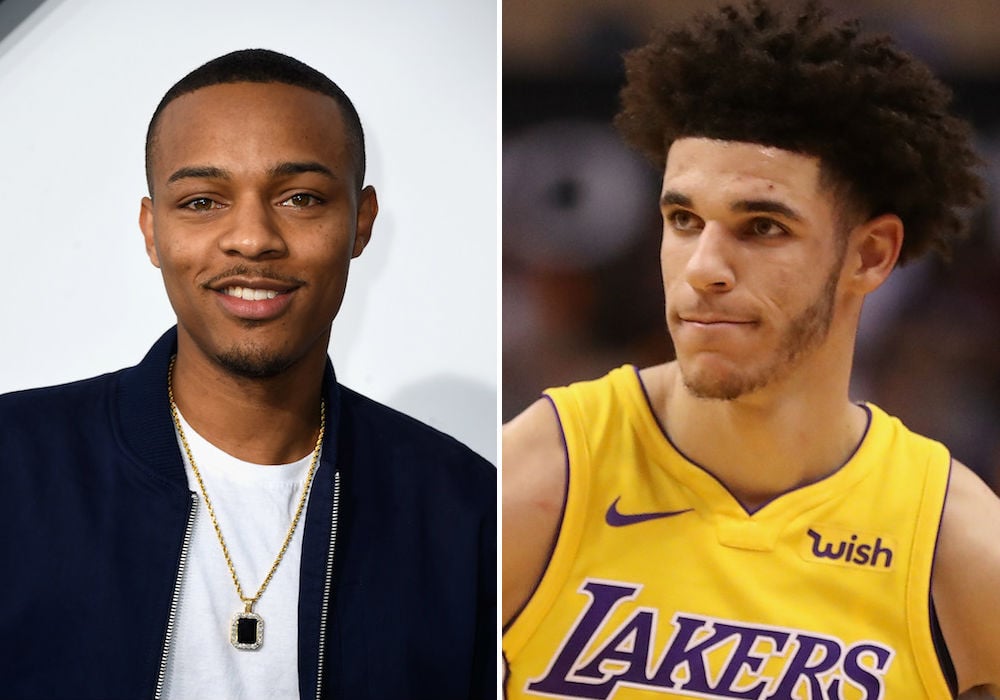 In the 2002 major motion picture Like Mike, a classic of early aughts sports cinema, the rapper then known as Lil Bow Wow, now known simply as Bow Wow, puts on a pair of magic sneakers that turn the teenager into an instant NBA star.
Sixteen years later, Bow Wow doesn't need the sneakers to dominate NBA players like Michael Jordan. 
In a video recently uploaded to Instagram, Bow Wow, born Shad Moss, takes on Lakers rookie Lonzo Ball in a shooting contest. They go back and forth in the heavily edited clip, draining and bricking shots.
The whole thing is hard to follow, but this much we know: Bow Wow, sans shoes, wins. And then he gloats. 
https://www.instagram.com/p/BfszqX6FgJs
This is not a great look for Lonzo, who should have given Bow Wow a lifetime supply of Big Baller Brand sneakers to keep this video off the internet. What makes this whole thing even funnier is that, by Bow Wow's own admission, Ball beat him twice. But neither of those videos are online.
What's his father Lavar Ball going to do when he sees this?
Speaking of Papa Ball, the most obnoxious father in the world of sports has actually been out of the news in recent weeks. Credit for that goes largely to his temporary home in Eastern Europe. Papa Ball is in Lithuania coaching his other two sons and the Lakers appear better off for it. 
Lakers sophomore forward Brandon Ingram recently told CBS Sports that the Ball family drama doesn't affect the team because Lavar is in "Lithuania with his other two boys."
"I don't really pay any mind to it," he said. "The guys laugh and joke about it sometimes. But it doesn't affect my spot on the team. And it doesn't affect this team. It's cool."