The NFL Draft Will Be Your Last Chance to See Britt McHenry on ESPN
The sideline reporter went viral after she was caught on video verbally destroying a parking lot attendant.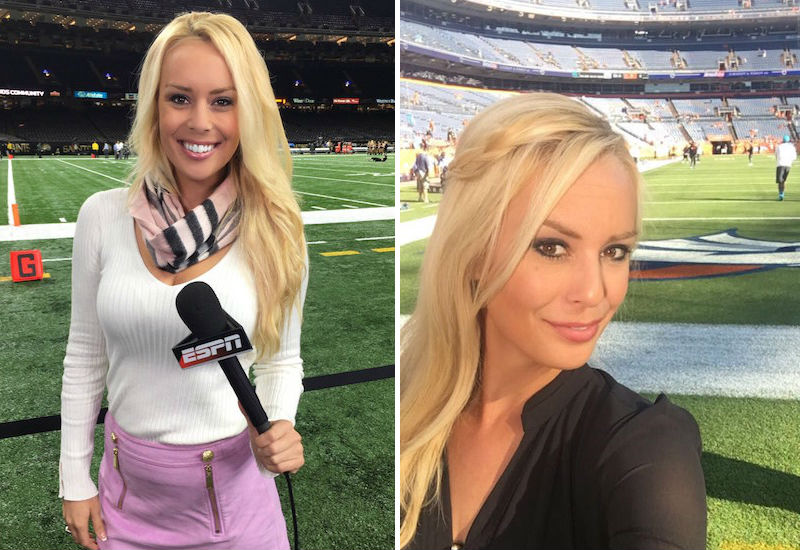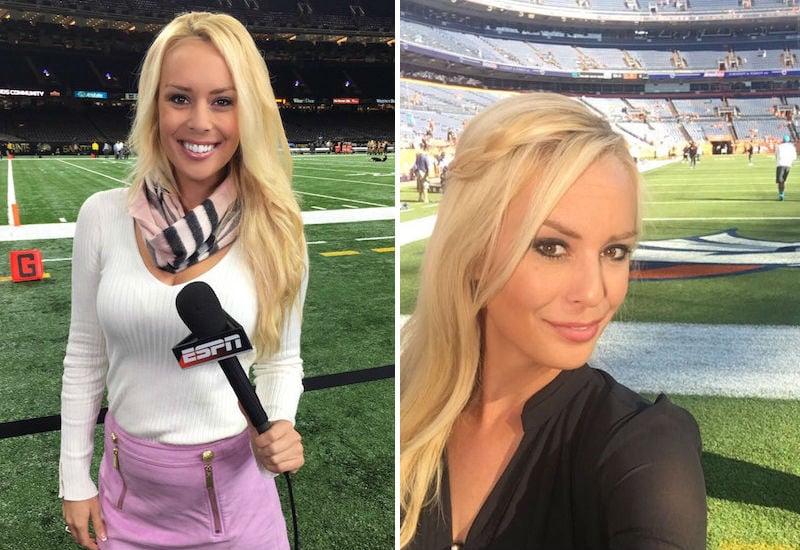 The mass layoffs at ESPN this week claimed the jobs of many beloved writers and on-air personalities at the Worldwide Leader, including NFL reporter Ed Werder, college hoops guru Andy Katz and baseball savant Jayson Stark. 
Also among the victims: controversial sideline correspondent Britt McHenry, who will work at Thursday night's NFL Draft despite being handed her pink slip on Wednesday. 
Staying on the NFL Draft as my last assignment. Grateful for 3 years at ESPN. My colleagues became best friends & I'll cherish that the most pic.twitter.com/YHZeutahTS

— Britt McHenry (@BrittMcHenry) April 27, 2017
McHenry is perhaps best known for revealing herself to an awful person by verbally abusing an employee of a tow lot. The video of McHenry calling the unseen employee stupid, fat and toothless went viral and eventually led to a one-week suspension. Watch it here:
"I'm in the news, sweetheart, I will fucking sue this place," McHenry ranted. "Do you feel good about your job? So I could be a college dropout and do the same thing?

"Why, cause I have a brain and you don't? Maybe if I was missing some teeth they would hire me, huh? Oh like yours, 'cause they look so stunning … 'Cause I'm on television and you're in a fucking trailer, honey."
We would never celebrate someone losing their job, though McHenry will likely land on her feet. But it wouldn't be hard to argue that her firing this week was a bit of cosmic justice after her shameful display at that tow lot.

 Indeed, plenty of people have made that exact argument. 
Sorry ESPN is laying off so many talents. Not sorry that Britt McHenry got the boot, which should've happened after her impound incident

— Allison Case (@ThatNYYChick) April 27, 2017
https://twitter.com/MortNWinniesDad/status/857626807247527936https://twitter.com/c_barrier/status/857665647744086017
Fans of McHenry will want to turn in to ESPN tonight to see her swan song at the NFL Draft. If she has trouble finding a new gig down the line, there's probably a tow lot hiring somewhere.