Brock Lesnar Fined and Suspended From the UFC For a Year Over Failed Drug Tests
Try to act surprised.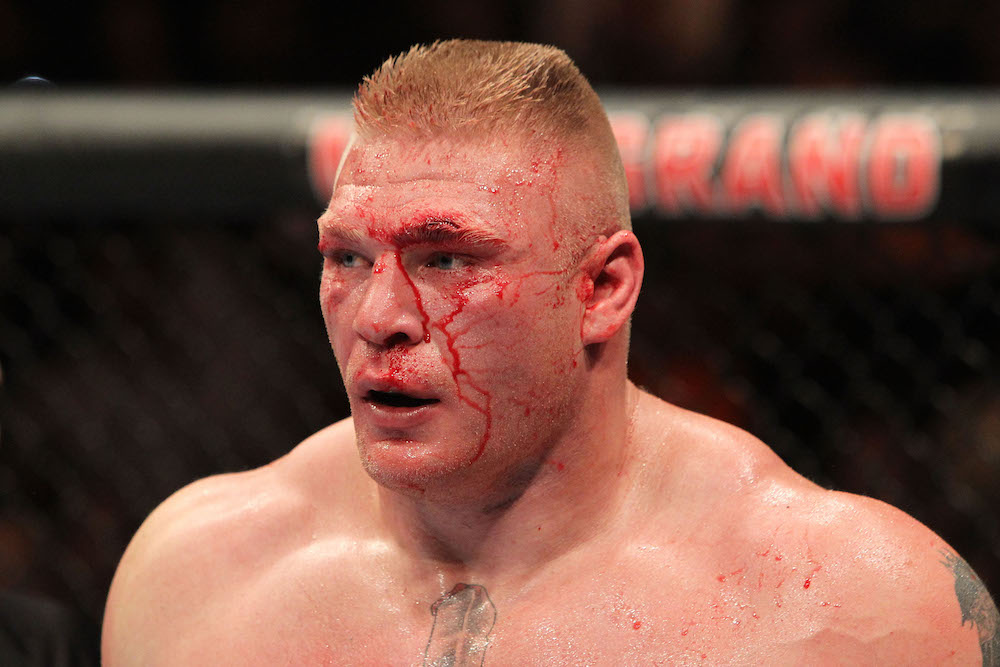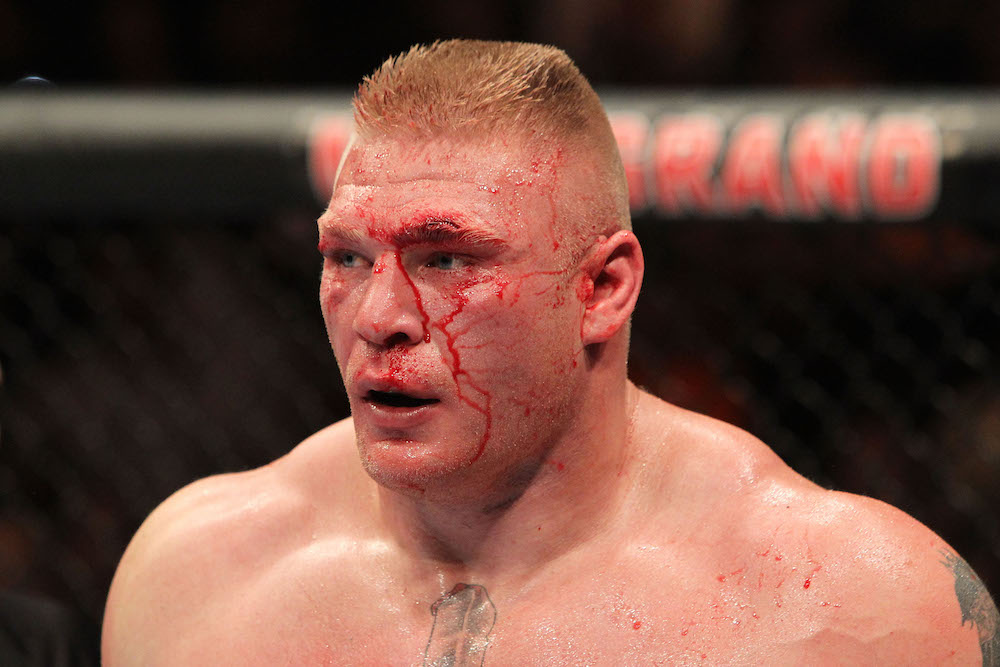 There's no way anyone would look at a bull of a man like pro wrestler turned MMA star Brock Lesnar and conclude he was juicing in some way, right? Of course not. So of course it is shocking—absolutely shocking—to learn that failed drug tests have led to Lesnar being fined a hefty $250,000 and suspended from the UFC for a year. 
TMZ reports that due to Lesnar's failing a pre-UFC 200 drug test as well as failing one taken after he beat Mark Hunt, Nevada's State Athletic Commission has levied the quarter-million dollar penalty and barred Lesnar from the Octagon.
There's a catch, though—Lesnar's suspension is reportedly retroactive to July, 2016, so the biggest hit may be the fine. 
If Lesnar decides to continue on with his MMA career, he could be fighting again next summer… only this time without any chemical enhancements. 
In the meantime, let's hope he feels like recovering any ground lost by going up against Goldberg again in the WWE, even though that didn't end well for him the first time.