Here's How The NBA Will Honor Notorious B.I.G. on The 20th Anniversary of His Death
It's a salute to the hip-hop legend many still consider the greatest rapper of all time.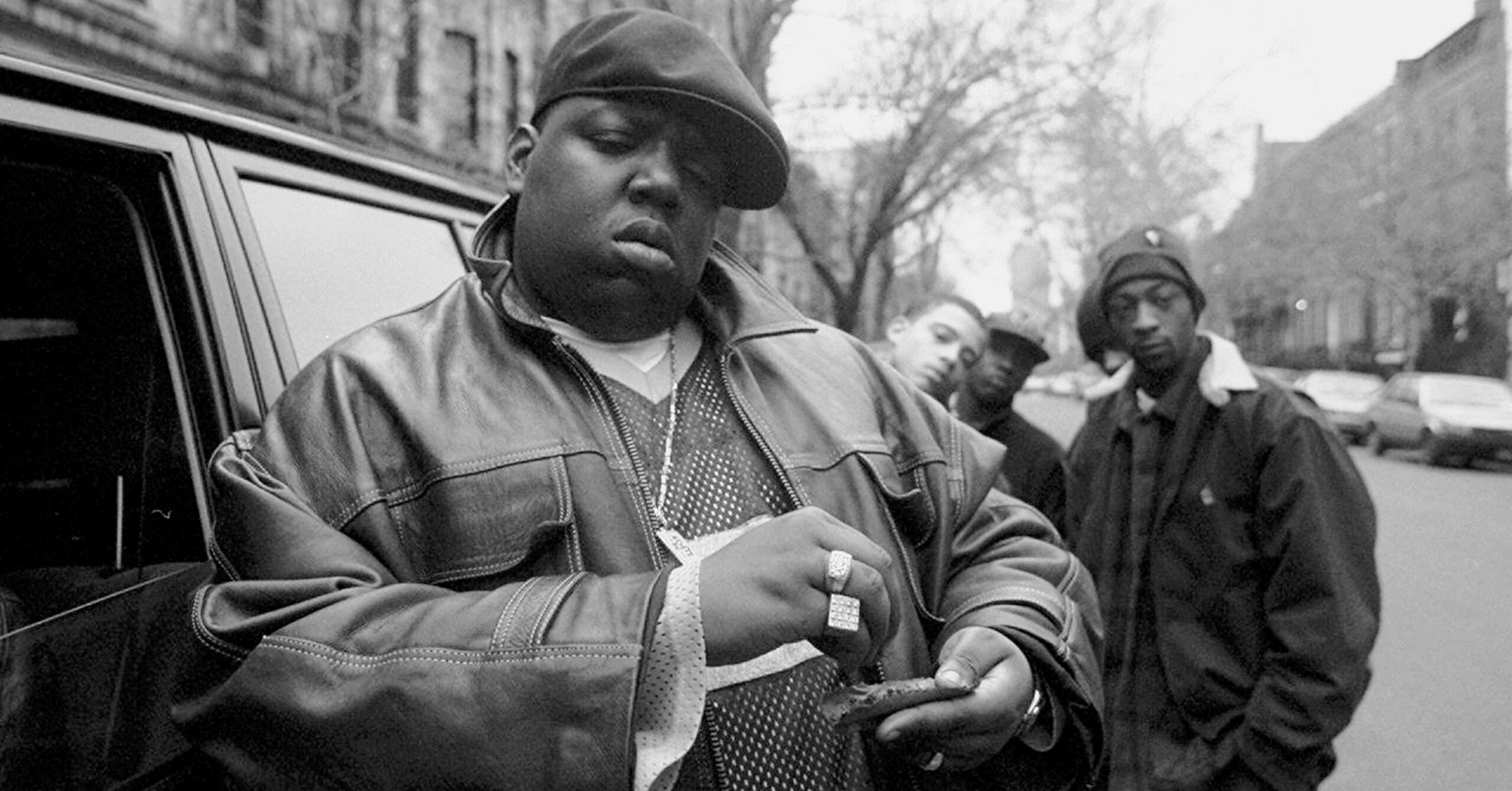 Getty Images
The apartment building at 226 St. James Place in Bed-Stuy isn't exactly in the shadow of Barclays Center, the arena the Brooklyn Nets call home. But the building that a young Christopher Wallace grew up in is less than a mile away. 
That's led Wallace, better known as The Notorious B.I.G. and Biggie Smalls, to become something of an unofficial musical mascot for the Nets. The team regularly plays his music during games and on Sunday it will honor his life, just days after the 20th anniversary of the hip-hop legend's death on Thursday.
That anniversary is actually today, but the Nets don't return to Barclays until Sunday, which explains the delay. The team will celebrate Biggie's short life, which came to a tragic end when he was gunned down in Los Angeles in 1997, with pregame and halftime ceremonies. The team told ESPN.com that Biggie's buddy Sean "Diddy" Combs will be there, along with the late legend's mom Voletta Wallace.
"We infuse Brooklyn wherever possible," Brett Yormark, CEO of Brooklyn Sports and Entertainment, told ESPN.com. "The architecture of the building speaks to the borough — 85 percent of our employees are from Brooklyn. When you think of the music we play, we obviously play tribute to artists who have made Brooklyn a home or are from Brooklyn, starting with Jay Z, Biggie and many others. It has become part of our DNA."
The Nets are amid a putrid season. Their 11-52 record is the worst in the NBA and fans have responded by simply not coming to games. 
The Nets are averaging 15,338 fans each game, which is third worst in the league, despite playing the country's most populous city. No wonder executives came up with Biggie night. For the first time all season, Nets fans have something to be excited about.