Nationals Slugger Bryce Harper Wants to Drive Like James Bond
"I really enjoy old-school cars."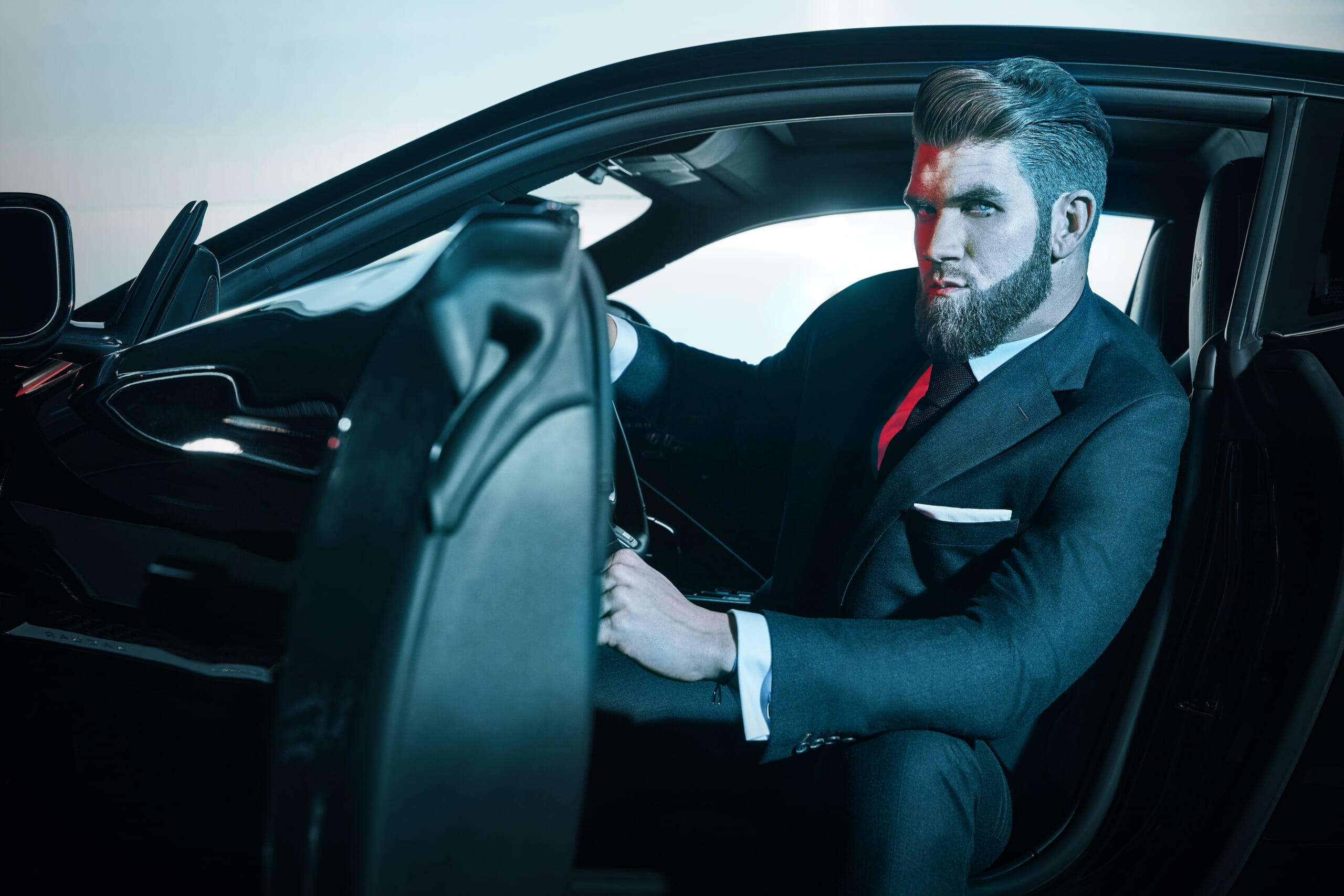 Driving baseballs into the upper deck is apparently not enough for Washington Nationals slugger Bryce Harper; like so many of us, he wants to drive cars like James Bond. His first step in that direction was to ink a deal as a Jaguar ambassador that puts him in a stealthy black F-Type coupe as his daily driver.
"I really enjoy the old-school cars," said Nationals right fielder and 2015 National League Most Valuable Player Harper, in his exclusive chat with Maxim. "Especially anything James Bond-ish: Jaguars, Aston Martins…"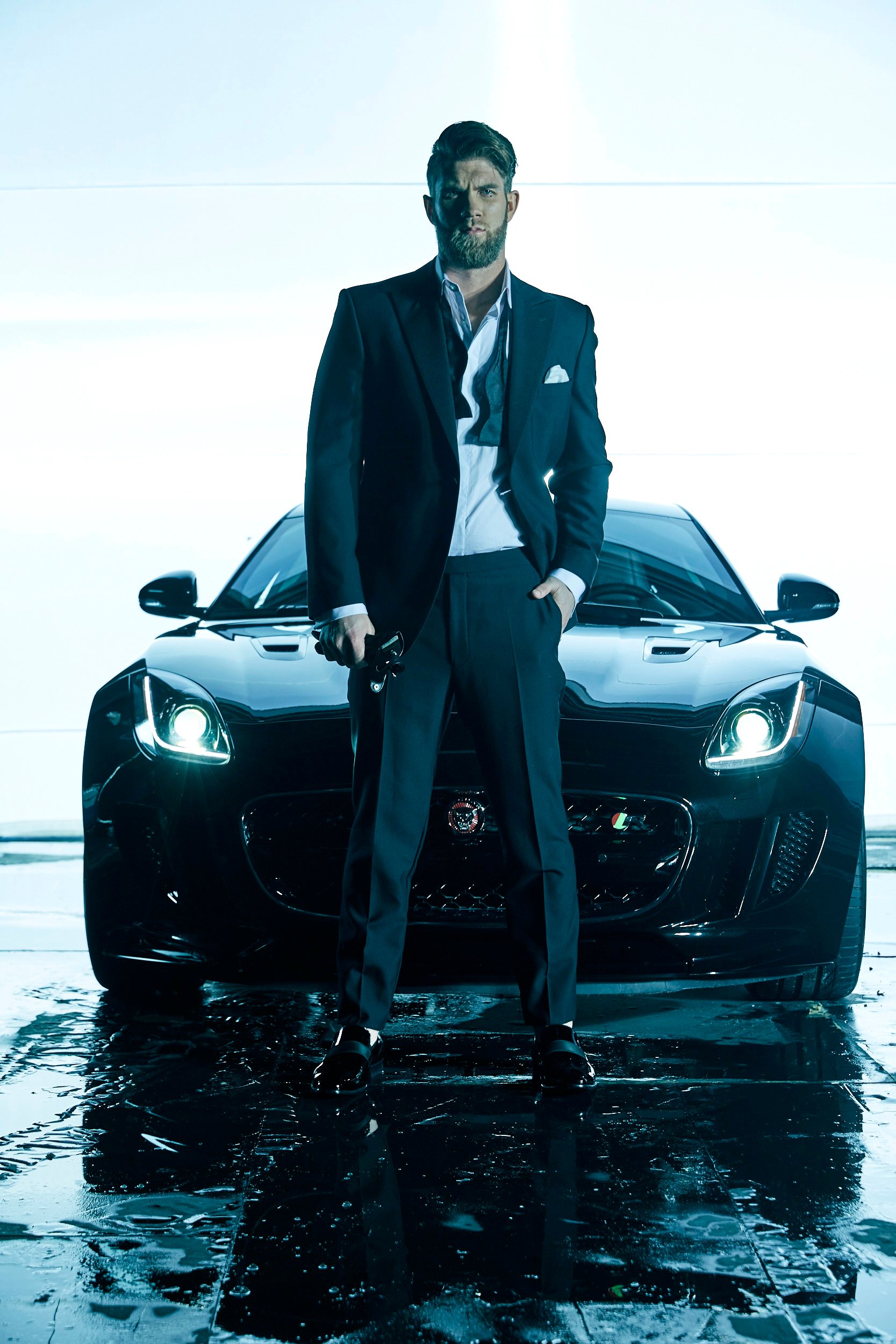 That could explain his deal with Jaguar to drive a glistening black F-Type coupe, a car that he says appeals to him because of its combination of the old and the new, the luxurious and the muscular. "I absolutely love it," Harper enthused about the F-Type. "I enjoy the luxury side, but it has that grit, that power."
Indeed, anyone who's driven a supercharged V8 F-Type is left astounded by the sinewy sports car's guttural rumble, which is sort of like the Lion King's roar coming from a cheetah's body.
This unexpected combination seems to be Harper's taste, judging from the 1969 Camaro he had custom-built for him by Shoreline Motoring, Inc. in Huntington Beach, Calif.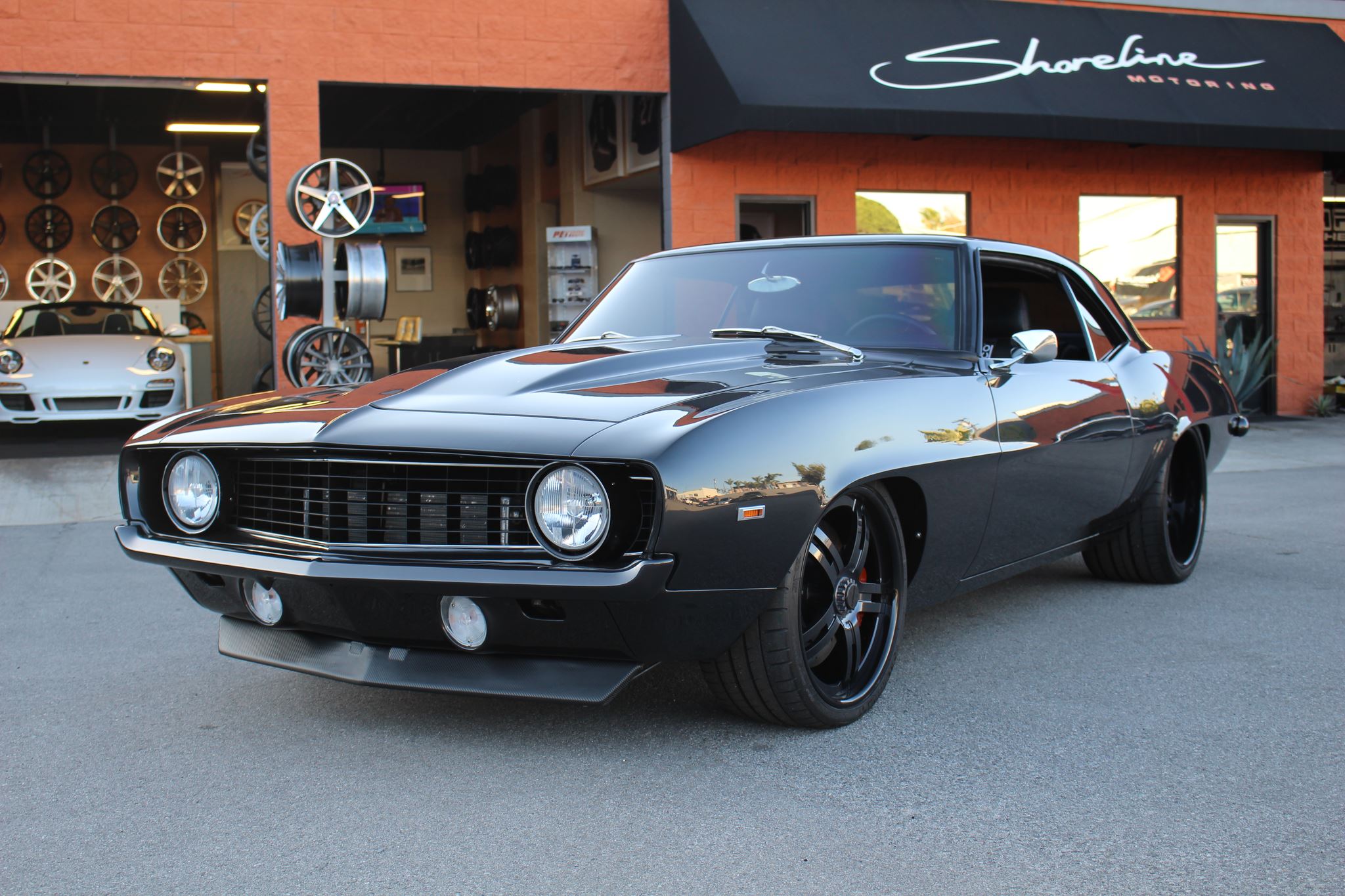 "Growing up, it was the Impalas, the Mercurys, the Chevelles that I loved," he said. Those cars are also maybe a reflection of the rides he'd see around town in his native Las Vegas, where such classics are safe from wintertime rust. But his contemporary cohort of well-paid young athletes has a different perspective, one that values supercars from the likes of Koenigsegg and Porsche.
Like any of us, Harper says he loves those cars too, but unlike some of his colleagues, he's chosen to keep his wallet closed. "If you spend your money on cars, you're going to waste your money," he explained. "I don't need to switch out cars like the guy next to me."
Instead, he's held on to all of his cars, from his very first Toyota Tacoma pickup to his one automotive indulgence: the black 2010 Mercedes CLS63 AMG he bought when he signed his contract with the Nationals.
Those vehicles don't see much use now, as the Jaguar has become his everyday ride. Indeed, he brought the F-Type home to Vegas from D.C. for the offseason. "I drive my Jag every day," he said. Mostly that involves cruising around Las Vegas freeways, but he also likes to go out of town for late-night drives. "I go for drives to Red Rocks and see the stars," Harper explained.
But there is still that love for classics and the 'evil-looking '69 Camaro, which shows that a car doesn't have to be British to be loaded with James Bond-worthy secrets and technology.
"It has a 2015 engine in it," Harper allows, shrewd as any Vegas poker player. Yes, it does have a new engine. And new everything else, reports Shoreline Motoring's Paul Roberts. That means that pretty much everything beneath the skin has been gutted and replaced with modern equipment. So there's C6 Corvette suspension all around, rolling on centerlock 20-inch wheels and Michelin Pilot Sport Cup 2 tires, in case villains take up pursuit and Bryce needs race-ready handling to ditch them.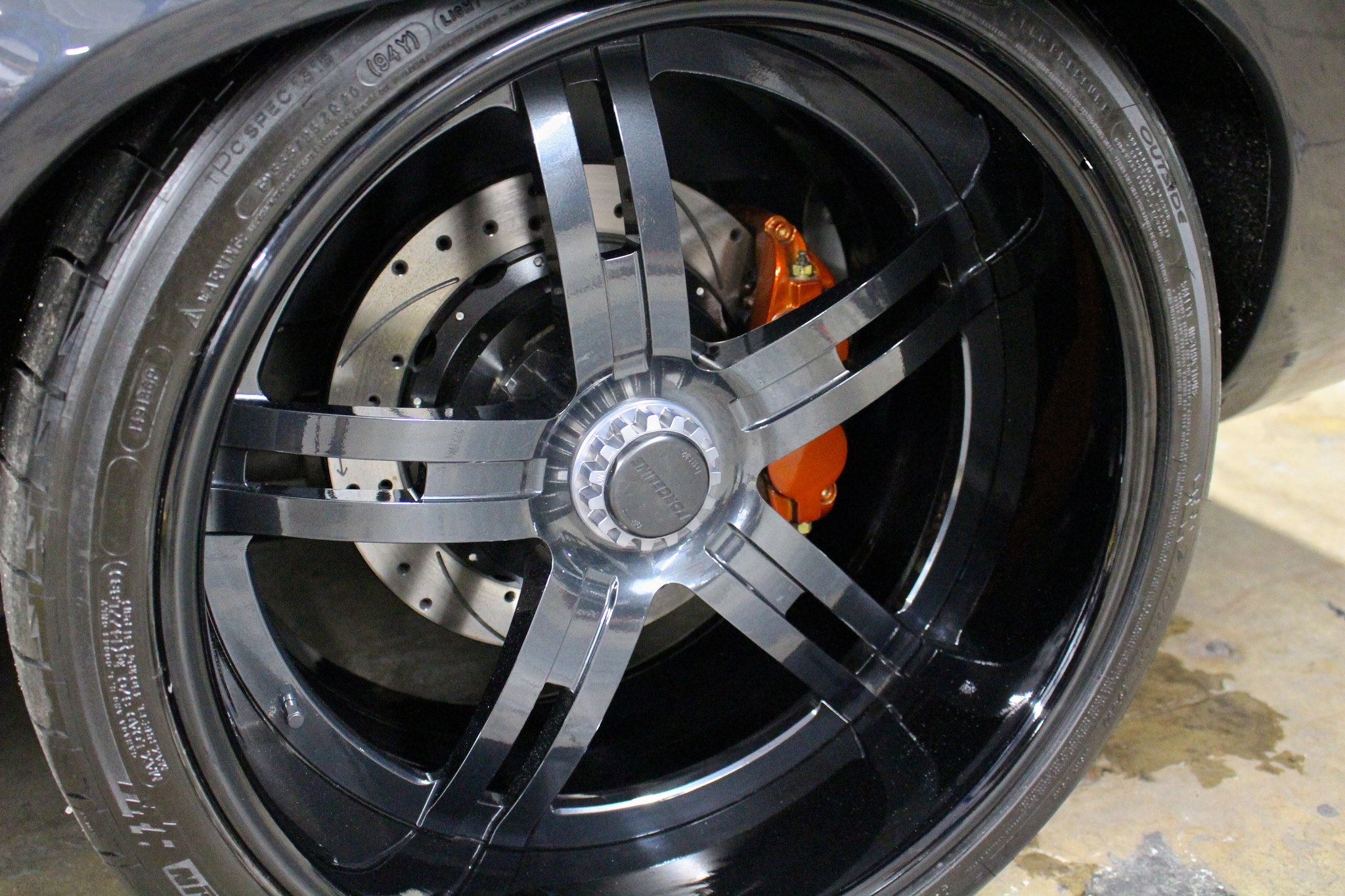 Who knows whether Harper can steer a car as well as he swings a bat, but he says he has done the Andretti racing school at Las Vegas Motor Speedway. Harper's parents also bought him a Baja off-road race truck experience last Christmas (thanks mom and dad!), so he said he's looking forward to jumping some dunes this winter.
There's plenty more to the Camaro to help evade troublemakers. That 2015 engine? Yeah, it is a supercharged small block like the one in the Cadillac CTS-V, but punched out to 402 cubic inches, Roberts reports. Its output in in the upper end of the 700-horsepower range, and the Camaro is built with quick-shifting steering column-mounted paddles for its automatic transmission.
The custom zebrano wood-topped center console holds an iPad that runs all of the car's ancillary systems, providing a high-tech appearance worthy of an aspiring super-spy. But Harper can go full James Bond by controlling the same functions remotely from his iPhone, so he can start the Camaro and have it ready to go when he leaps in with bad guys blasting away at him.
A guy never knows when he might run into the New York Mets, after all.