Cam Newton Offers Airline Passenger $1,500 to Switch Seats, Gets Rejected in Viral Video
Absolutely brutal.
A video that's currently making the rounds online appears to show Carolina Panthers quarterback Cam Newton getting shot down after offering a fellow passenger aboard a 10-hour flight from Paris $1,500 to switch seats. 
In clip above, Newton still wears a smile as he saunters back to his seat following the mile-high rejection.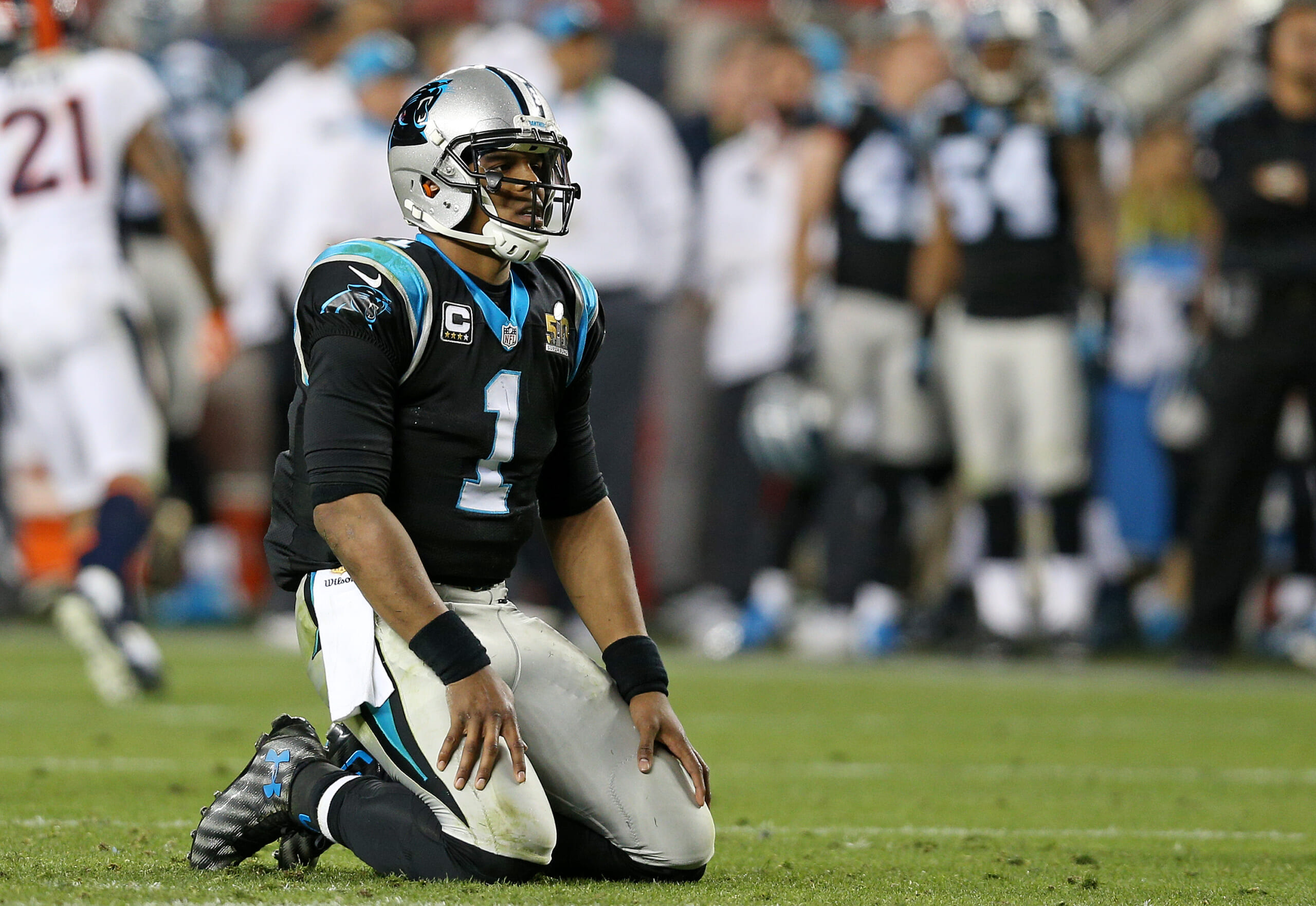 He makes roughly $20 million per year according to CBS Sports, which begs the question: what was the 6-foot 5-inch NFL star doing in the cramped confines of coach? 
According to Florida sports radio host Andy Slater per Fox News, Newton had paid for a business class seat from Paris to Charlotte but missed the flight. He then was forced to catch a connection back home through Dallas in coach.
Former Colorado State football player Elisara Edwards, who just happened to be behind the camera,revealed what exactly Newton said to the passenger in an interview with the Coloradan. 
"He asked the guy in front of us about his seat and if he can trade seats, and [the other passenger] asked him how tall he was," Edwards told the newspaper. 
"He said he was 6-6, and the guy goes, 'Well, I'm 6-4, and I'm with my buddies here, so I won't be able to give up my seat.' And he asked him if he would trade for $1,000, and he said, 'No.' And he's like, '$1,500?' And he said, 'No.'"
Hey, at least Newton got an aisle seat.