Cam Newton Made a Dumb, Sexist Remark to a Female Reporter, And Twitter Is Absolutely Roasting Him
The Panthers QB is surprised that a female football reporter understands football.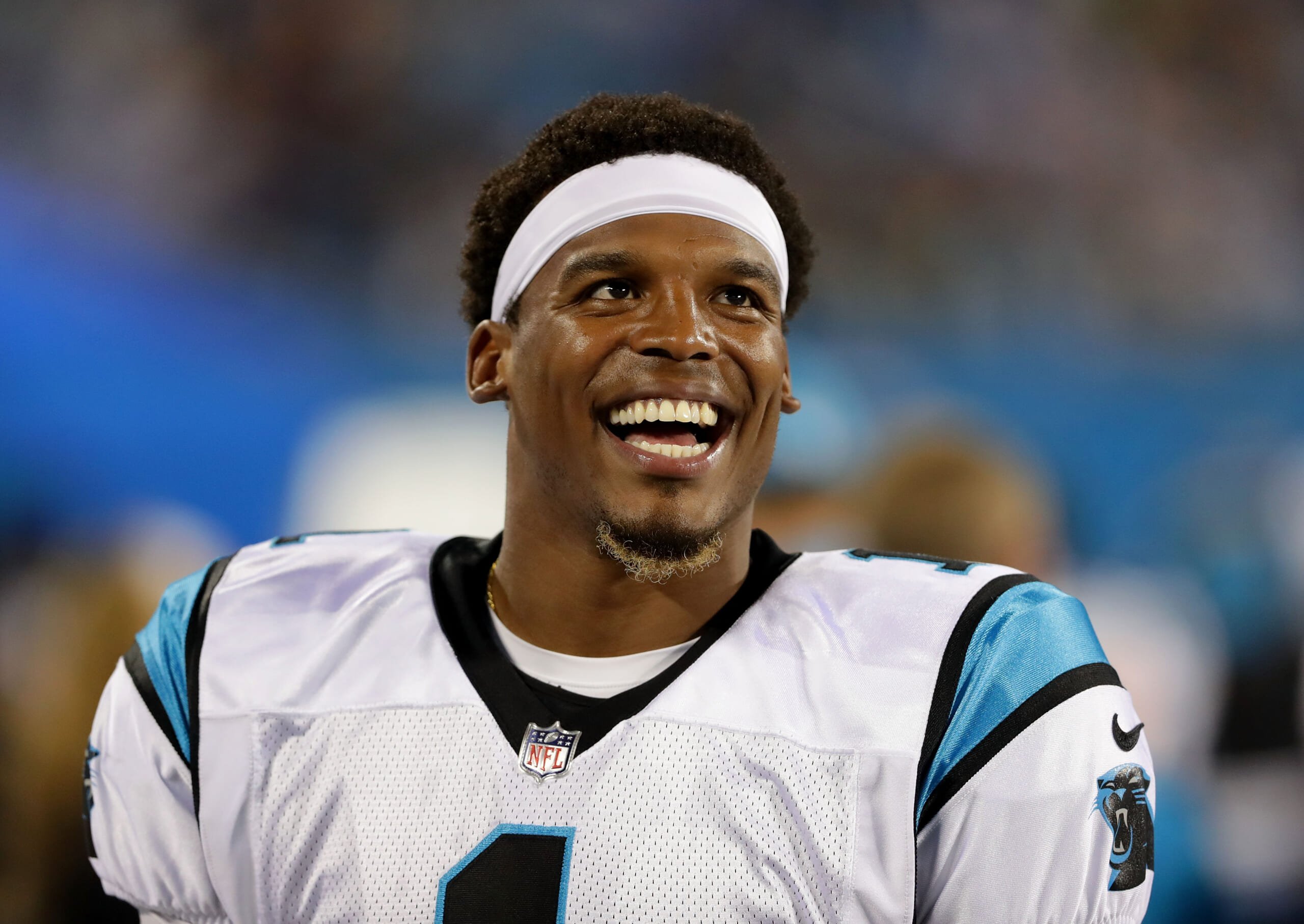 Cam Newton has been in the NFL for six years now. Before that, he played major college football for three years. By now, you'd think, he would know that women are capable of understanding football as well as men. That's especially true of women who are paid to talk and write and analyze the game. 
But Newton remains unaware that genitals do not dictate one's football knowledge, as he showed in a Wednesday press conference. Asked a question by Charlotte Observer reporter Jourdan Rodrigue, the Panthers quarterback responded with astonishment that a "female" would talk about "routes." 
https://www.youtube.com/watch?v=y66UzHEPq98
That's not a good look and Rodrigue was the first to call out Newton. 
https://twitter.com/JourdanRodrigue/status/915682599326162945
According to a statement from the Panthers, Newton "expressed regret" over the comment. Rodrigue says that she sought out Newton after the presser and "did not apologize."
In summation: Panthers say Cam expressed regret, not that he apologized. Jourdan says he did not apologize. NFL: Comments are "plain wrong."

— Ian Rapoport (@RapSheet) October 5, 2017
So, where does leave us? One of the NFL's most popular players laughed at the idea of a woman understanding basic "routes" and now he's getting roasted on the internet. 
Ladies – do not feel forced into defending our sports knowledge. This is on Cam Newton – NOT ON US. Unacceptable in 2017 to go back to this

— Laura Okmin (@LauraOkmin) October 4, 2017
Better get used to it, Cam Newton. We "females" are not going anywhere. We love football, KNOW football, enjoy talking about football.

— Amy Lawrence (@ALawRadio) October 4, 2017
Cam Newton kicks off October's NFL Wear Pink campaign in a very NFL way.

— McNeil (@Reflog_18) October 4, 2017
https://twitter.com/SkepticNikki/status/915916728412065792