Canelo Alvarez Signs Blockbuster Deal To Become World's Highest-Paid Athlete
Even Floyd Mayweather might ask for a loan.
Boxing superstar Canelo Alvarez is set to become the world's richest athlete after signing a blockbuster new contract–and the good news is that boxing fans will be paying much less to watch his pay-per-view fights under the deal.
Alvarez, 28, inked a 5-year, 11-fight deal with a new streaming outfit, DAZN. And DAZN is ready to basically give the guy an ocean of money—$365 million at minimum, pretty much crushing the record set when Giancarlo Stanton signed his Yankees contract four years ago.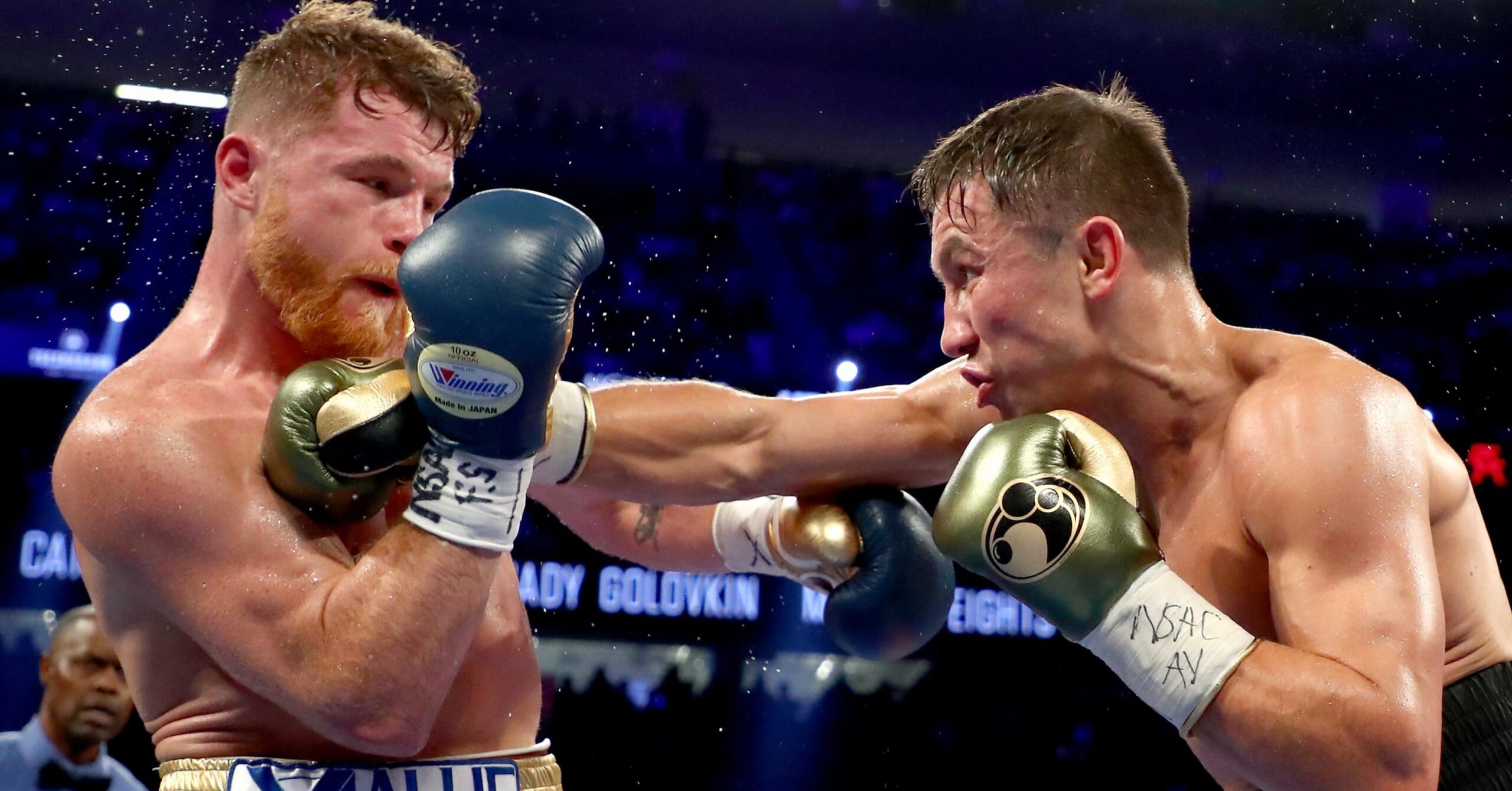 HBO's decision to drop boxing coverage after more than four decades pretty much left the pay-per-view field wide-open. In signing Alvarez, DAZN is making a pretty bold statement to other broadcasters..as well as making it much cheaper for boxing fans to watch Canelo fight.
Alvarez is boxing's biggest pay-per-view star of the post Floyd Mayweather/Manny Pacquiao era, generating hundreds of millions of dollars for events on HBO PPV and, before that, Showtime PPV.

But the move to DAZN will take him off HBO PPV — where his fights cost around $80 apiece for viewers — and place his two fights per year on the all-sports streaming service that charges $9.99 a month for a slew of combat sports offerings.
As for Alvarez, he next steps into the ring on Dec. 15 to face Rocky Fielding. This time he'll be fighting as a super middleweight. A super middleweight with a super heavyweight bank account.
The reigning middleweight champion tells ESPN that this money is a product of his "hard work."
"The most important thing to me was being able to give the fans the opportunity to see me fight without having to pay the $70 or $80 for my fights on pay-per-view," he said. "That was the most important thing, more important than what I am making."
Alvarez added that it's important to him that he be able to "give the fans the biggest fights and the most important fights, and I promise you I will always do that."
Pretty sure he should be, given he's making that kind of money