Canelo Alvarez Vs. Triple-G Rematch Is Off After Canelo Pulls Out
Boxing's biggest fight of the year just suffered a surprise KO.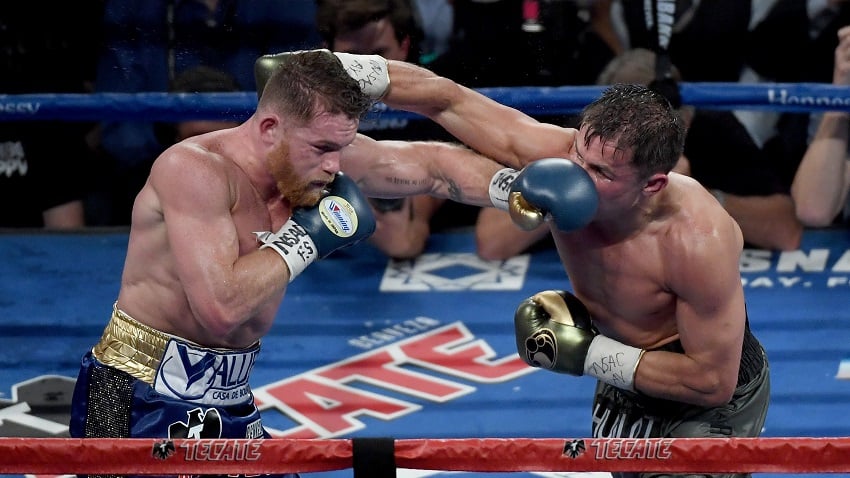 Getty Images
The Canelo-Triple G rematch, which has been billed as boxing's fight of the year, has been cancelled.
Mexican superstar Canelo Alvarez has withdrawn from the planned May 5 middleweight title bout with Gennady Golovkin, two months after Alvarez twice tested for a banned substance.
"I have always been a clean fighter and I always will be a clean fighter," Alvarez said Tuesday during a conference call with reporters.

"I want to prove without a doubt that I have never intentionally ingested clenbuterol. I have nothing to hide and I want to be open and transparent through this process. I have never taken illegal substances, and this is no different."
The AP has more details here in what appears to be the latest black eye in the high-stakes world of boxing's elite pay-per-view megamatches:
The May 5 fight in Las Vegas was to have been a rematch of the draw they fought last September. But on March 5, Alvarez's promoters, Golden Boy Promotions, announced he twice tested positive for the steroid in February. They blamed contaminated meat, and Alvarez agreed to random drug testing.
It was unlikely the Nevada State Athletic Commission would approve the fight after it temporarily suspended Alvarez, who could face a longer suspension.
Alvarez is to appear before the commission April 18 concerning the positive tests. Golden Boy President Eric Gomez said Tuesday the promoters were advised Alvarez likely would not be cleared to fight May 5.
"I've never let you down," Alvarez said to his fans. "I've never let you down and I never will. I respect what I do."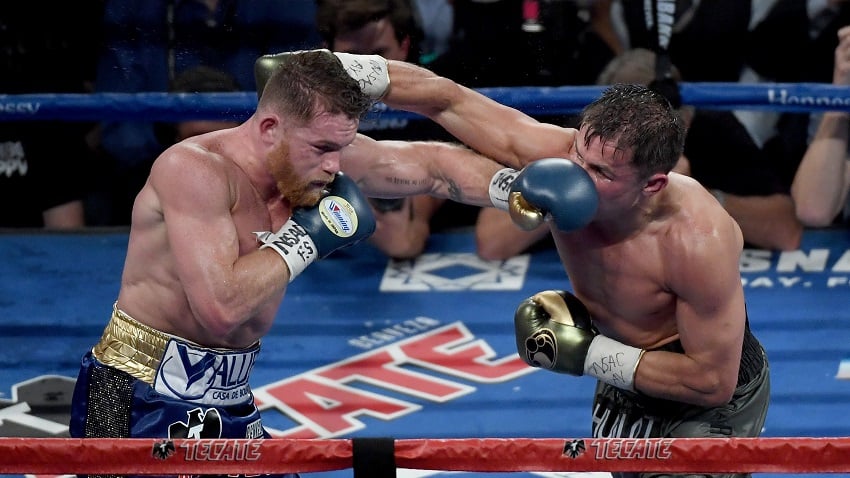 Golovkin is hoping to fight a different opponent at T-Mobile Arena on May 5, but it won't approach the huge event that the rematch with Alvarez would have been. It's possible the two could meet later this year, depending on any sanctions placed on the Mexican fighter.
Golovkin, of Kazakhstan, famously called out Canelo for saying tainted meat caused the Mexican's positive test. Canelo fired back by calling Triple G a "little bitch".
"Again with Mexican meat? Come on," Golovkin said in March. I told you, it's not Mexican meat. This is Canelo. This is his team. This is his promotion. … Canelo is cheating. They're using these drugs, and everybody is just trying to pretend it's not happening."
The first bout was a memorable one. They traded big shots for 12 rounds, both believing they had won. The judging on one card, however, was strange.
A 118-110 margin favored Alvarez by Adalaide Byrd; she had him winning all but two rounds. Another card favored Golovkin 115-113 while the third had it 114-114. The Associated Press also scored it 114-114.
But now that rematch will have to wait.
Meanwhile, Golovkin's promoters will search for a new opponent for the Kazakh, who owns the WBA, WBC, IBF and IBO belts.
Who would win the rematch?