Casino Owner's Insane Bet Will Pay $1 Million if the Wolverines Win the NCAA Tournament
Sounds like he can afford it.
Getty Images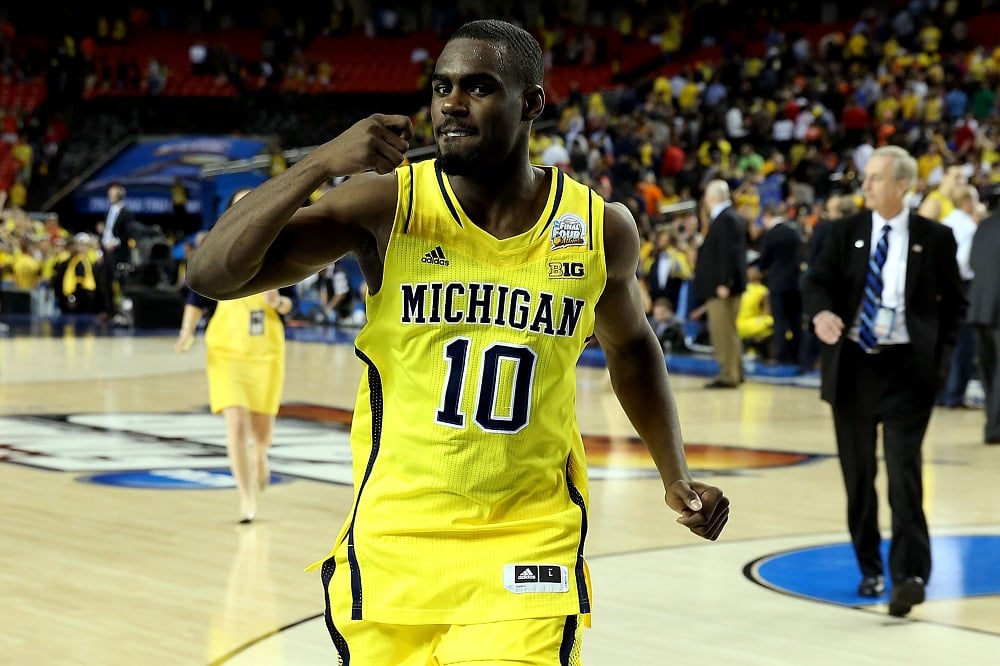 Derek Stevens is the CEO of D Las Vegas Hotel & Casino, and he's also an alumni of the University of Michigan. So, he's a Wolverines true believer. He just laid a bet on his team that proves that.
The Michigan Wolverines face 40-1 odds of winning when they face a seemingly unstoppable Villanova Wildcats in the NCAA championship game. That didn't stop Stevens, as he proved in a tweet.
His Vegas neighbor Tilman Fertitta let Stevens take the chance. As the Detroit Free Press reports, Fertitta owns the Golden Nugget casino as well as the Houston Rockets. Stevens told the Free Press he was talking with Fertitta a month ago and he (Stevens) "said 'I'd like to take a shot at winning a million.' We went back and forth and he finally said 'yes I'll take it.'"
According to the Free Press, a Wolverines win would give Stevens a record payout from the Golden Nugget. Despite the odds, Stevens explained to the paper that his confidence came from the way Michigan was "coming together," and that they "have really pulled it together at the end of the season. The Big Ten tournament was just great."
Stevens also reportedly said that he "thought when you looked at it this team might have a good run. In the NCAA no matter who it is you have to have a little luck; the way your bracket plays out. If the stars aligned I thought Michigan had a shot this year."
Stevens is a Detroit native in addition to being an alum. His confidence is understandable from that point of view.
The odds are still against the Wolverines to come out of March Madness victorious, but we're pretty sure if a casino CEO's team loses, he can handle the hit.