The Young Celtics Fan Who Dropped an F-Bomb On Live TV Is The Toast of Twitter And It's Hilarious
Watch the hilarious moment a baby-faced Boston fan became a viral superstar.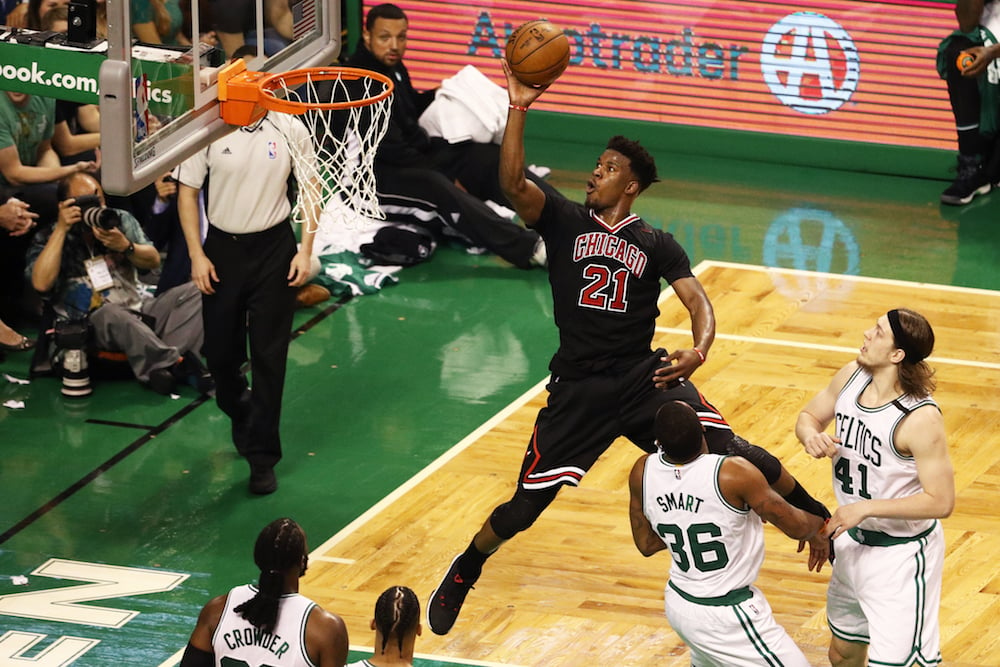 On Sunday night, with the Celtics seconds away from dropping game one of their first round playoff series with the Bulls, the TNT cameras turned to a sullen adolescent dressed in green. In one word, he conveyed the emotion of every green-clad C's fan in the arena. 
Now the kid's all over the internet. His silent F-bomb has gone viral and this seems like as good a time as any to remind him, and all other young sports fans, to get to this feeling. 
Life is, as he will soon find out, full of disappointment. And life as a sports fan is even worse.
Sure, being a sports fan is fun. It's one of the most consuming diversions from real-life that modern society has designed. But it's almost sure to cause disappointment. Let's use the NBA as an example. 
Every year the fanbases of 29 teams begin the season thinking they have a chance of doing something historic. (Nets fans, know better.) And every year, the fans of all but one team end their seasons the same way this kid ended yesterday's game— with a hearty "FUCK." 
But there's a reason people subject themselves to this almost-guaranteed disappointment. Whatever pain brought upon by the failure of your favorite team is dwarfed by the disappointment of real life. 
https://twitter.com/CLEsportsline/status/853780457472876544
There will one day be no better illustration of this than this kid himself. Imagine him, 30 years from now, telling people about the time he went viral for saying "FUCK" and showing them these tweets. 
https://twitter.com/sethmacy/status/853779234233475073