Chael Sonnen Burned Tito Ortiz With Below-The-Belt Joke About His Ex, Jenna Jameson
This was just brutal…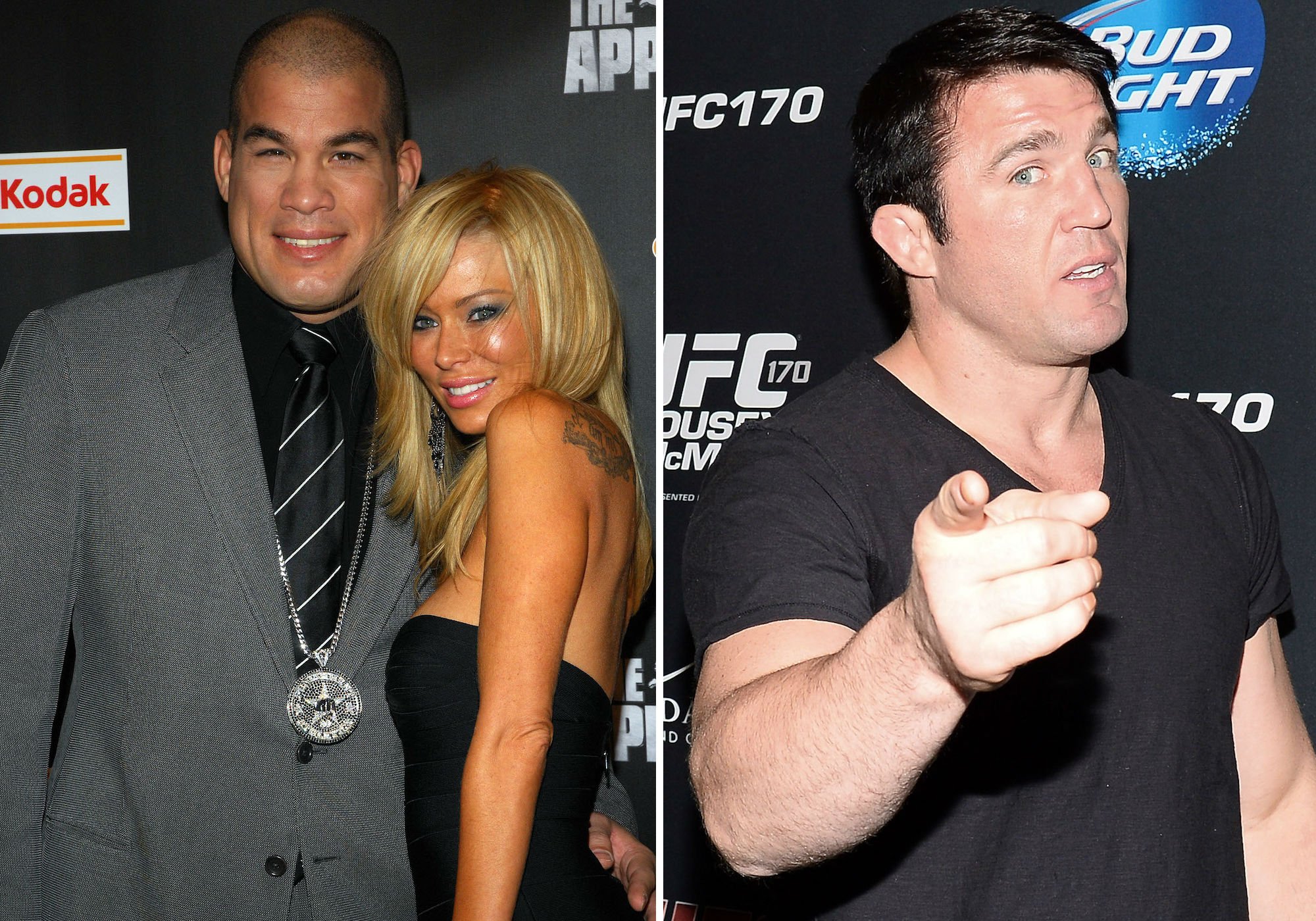 Chael Sonnen landed a vicious low blow on Tito Ortiz at a press conference Thursday. The two MMA vets will meet at Bellator 170 on January 21 and Sonnen has spent the past few months verbally demolishing Ortiz, but this might have been his hardest hit yet.
Sonnen's burn wasn't even targeted at Ortiz. Instead, it was aimed squarely at his ex, former porn star Jenna Jameson. 
"Tito always says I'm using my mouth to get my opportunities," Sonnen said. "The only person that I know that made money using their mouth is his ex-wife." (Oh, snap!)
Ortiz quickly issued a correction. "Just to correct you, there was never no marriage," he said. Then he added, "You're a fucking punk, dude."
Sonnen appeared to agree. "That was a nasty line by me," he said. "They don't call you The Bad Guy for nothing."
Ortiz may have had a problem with Sonnen's quip, but Jenna Jameson didn't. 
In November, Maxim asked Ortiz if Sonnen's trash talk was helping motivate him. He said it does. "It gets me worked up. This is not a game to me," he said at the time. 
Given that, Sonnen might want to lay off insulting the mother of Ortiz's kids.