NBA Stud Chandler Parsons Might Be Scoring With A Teen Reality Star, And Her Dad Isn't Happy About It
"I think with NBA, you know, they're ho hounds. My daughter's not going to be on that list."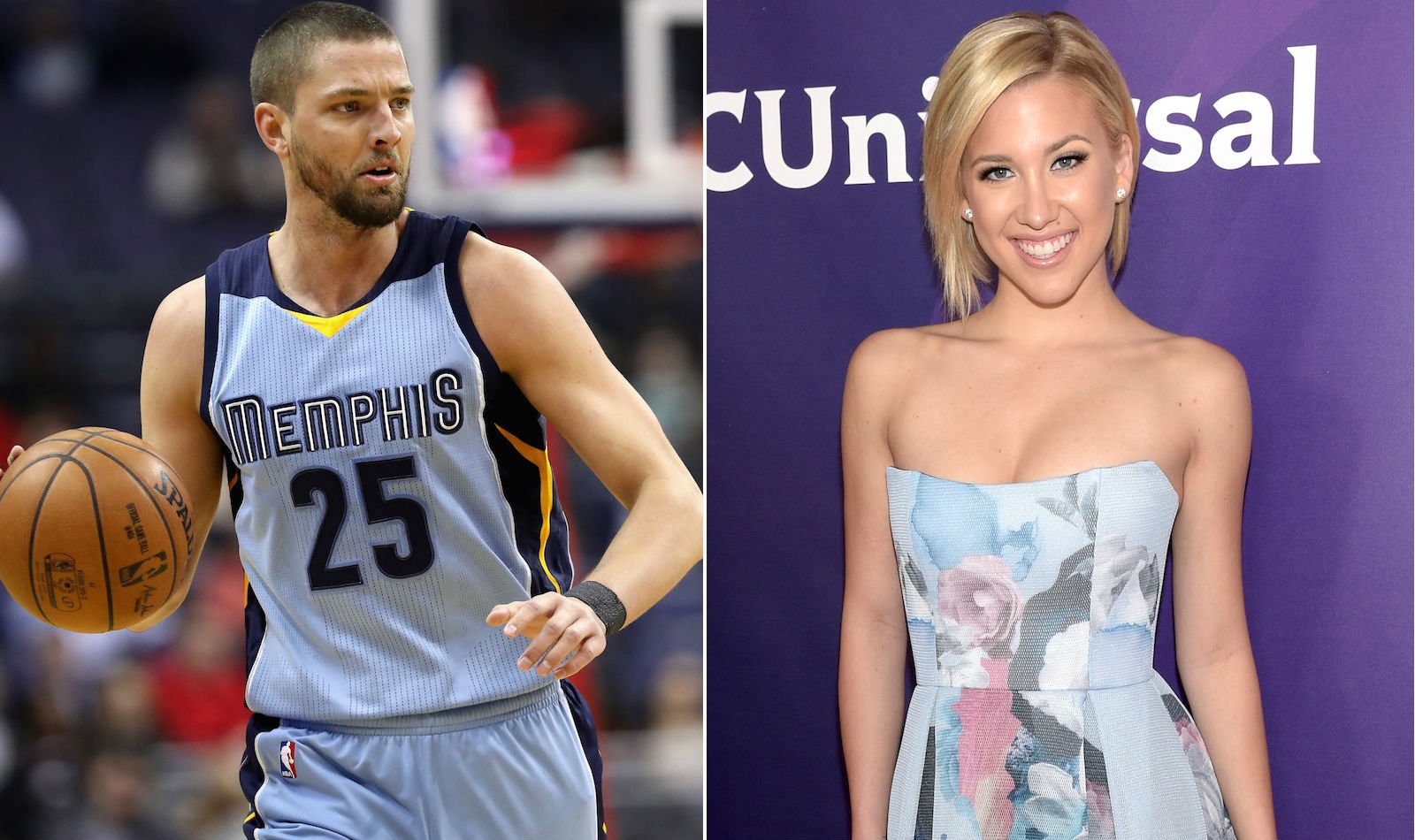 If Chandler Parsons isn't careful, he's going to be become better known for chasing tail than playing basketball. 
The Memphis Grizzlies swingman is averaging a pedestrian 6.5 points and 2.4 rebounds per game this season, but he's adding ladies to his list like a Hall of Famer. 
The latest is 19-year-old Chrisley Knows Best star Savannah Chrisley. The former beauty queen recently appeared on Access Hollywood with her dad and Parsons came up. 
Chrisley tried to downplay the relationship, saying, "We're friends, like we met, I've gone to a game. We hang out. He's a fun person to hang out with." 
Her dad, however, is pretty sure that Parsons is going to try to escalate things soon, if he hasn't already. The 28-year-old NBA vet is a "ho hound," Todd Chrisley said.
"He's got a great personality, but he's an NBA player, so that being said," he said while sitting next to his daughter. "I think with NBA, you know, they're ho hounds. My daughter's not going to be on that list."
Savannah quickly defended Chandler: "He's sweet, we have fun, so you give it a go."
Todd shot back: "They have two phones. You know, side chick, main chick. Let's call it what it is and she needs to know."
His daughter got the last word:"As long as I'm the main, I'm good."
Though his phrasing was inartful, Papa knows what he's talking about. As we've documented in the past, Parsons has previously been linked with Kate Beckinsale, Kendall Jenner and Hailey Baldwin. Chrisley may be the least famous rumored hook up on in his little black book, but when it comes to titillating Instagram pics, she's right up there with the best of them.
" tml-render-layout="inline
" tml-render-layout="inline
" tml-render-layout="inline
" tml-render-layout="inline