Charlie Sheen Made a Killing by Auctioning Off Two Prized Pieces of Babe Ruth Memorabilia
The Babe's 1927 World Series ring shattered the record for most expensive sports ring at auction.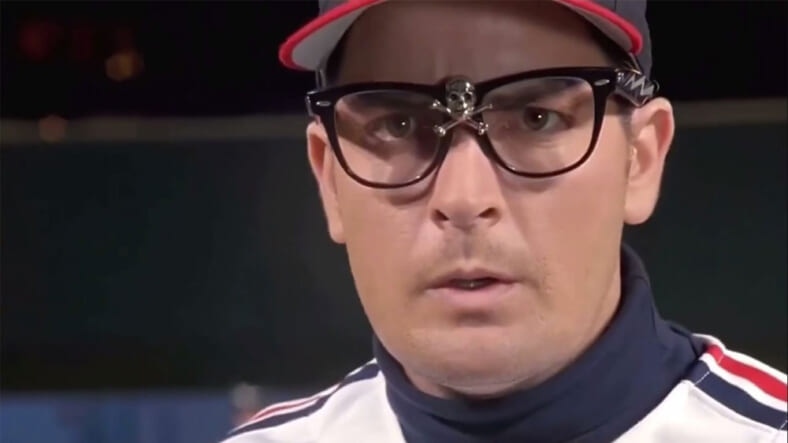 Charlie Sheen's money woes may soon be over. The actor and big-time baseball fan just made more than $4 million by auctioning off two pieces of prime Babe Ruth memorabilia, which should allow him to take care of some pesky lawsuits he's been hit with in the wake of his HIV diagnosis. 
The more valuable of the two items was an original copy of the document that sold Ruth from the Red Sox to the Yankees in 1919. It went for $2,303,920. To put that price into perspective, another original copy of that same document sold for just under $1 million in 2005.
Sheen also unloaded the 1927 World Series ring given to Ruth after his Yankees team, perhaps the greatest baseball team ever, beat the Pittsburgh Pirates. The ring has an inscription that reads "G H Ruth" and it went for $2,093,927. That's more than four times as much as the most expensive sports ring ever sold, which was Dr. J's 1974 ABA championship ring, sold for $460,741 in 2011.
"I've enjoyed these incredible items for more than two decades and the time has come," Sheen told ESPN in June, when he decided to put them up for auction. "Whatever price it brings is gravy."
At a combined sales price of $4,397,247, that's a hell of a lot of gravy.
In a social media message sent after the sale of the items, Sheen came across as awe-struck about what he called an "extragalactic" outcome. And though his message, which you can read below, doesn't mention it. He's probably pretty happy about the "extragalactic" income too. 
https://www.instagram.com/p/BWBXvaOAc_m