Meet The Ruthless Ruler of Chechnya Who Runs His Own MMA Shows And Hangs With Floyd Mayweather
Watch this surreal interview with Ramzan Kadyrov in which he denies that any gays even live in his Russian republic.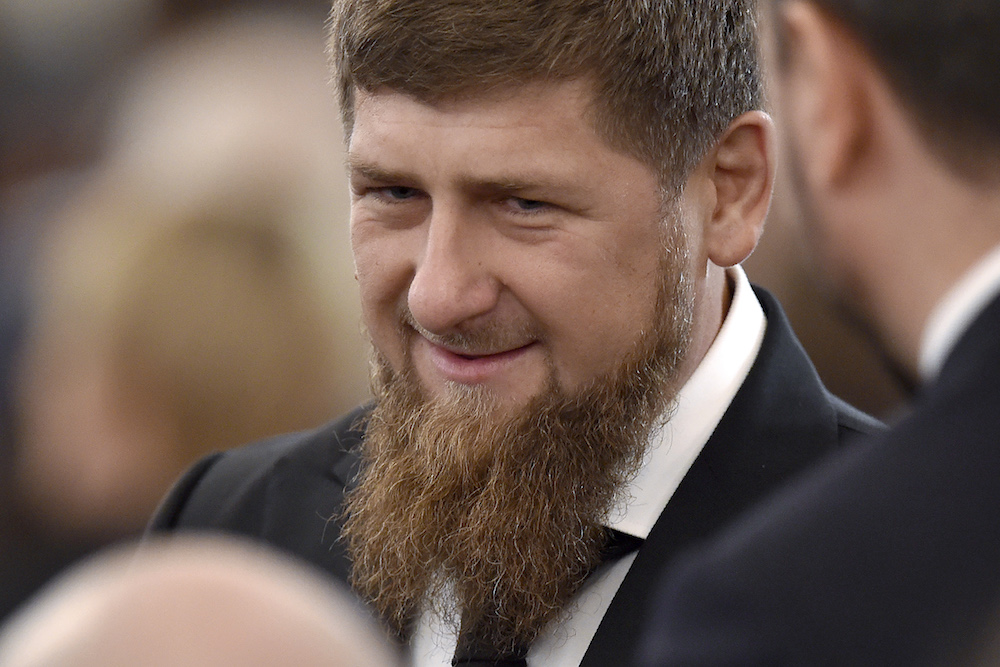 In the U.S. we have football. In Cuba, they have baseball. In Europe, South America and Africa, they have soccer. And in Chechnya, they have MMA. 
The Russian Republic in the North Caucuses is a cage fighting hotbed and the sport is popular not just becuase people like it, but becuase they're told to. Ramzan Kadyrov, the head of the republic, is a huge fight fan and he's been organizing cage fighting spectacles in the capital city of Grozny for years. 
But as HBO's Real Sports found out during a rare interview with Kadyrov, these MMA bouts are different from what you're used to seeing. There's no money on the line—only pride—and no women in the arena. This is about pure masculine aggression, where winning is the only option. 
Kadyrov, who's even included his young children in MMA fights, is more than a bearded Dana White wannabe who happens to run his own country—he's a straight-up dictator with a horrid human rights record. Among other things, the 40-year-old strongman is accused of orchestrating a brutal purge of gay men from the republic. 
When he was asked about this by HBO, he laughed and then denied that gay men even exist in Chechnya. Riiiiiight.
HBO was the first Western news outlet to ever interview Kadyrov, but it didn't come easy. 
HBO Sports senior segment producer Jordan Kronick told Sports Illustrated that the first time they visited for an interview, Kadyrov let them sit for nine days in a hotel and never granted them any time. The team had to return a second time and then the interview happened—at 2a.m.
He did however, make time to take selfies with Floyd Mayweather during the boxer's visit to Russia back in March. Bl
https://www.instagram.com/p/BRtjdd7h2Az
Bloody Elbow reports:
Mayweather initially ventured to the Russian Federation to attend the grand opening of a new boxing gym in Moscow, and to coach an accompanying masterclass in Moscow. According to reports, Mayweather was paid over $86,500 for the day's effort. Shortly thereafter, he headed to Chechnya at Kadyrov's invitation.
The head of the Chechen Republic later commented on their meeting, where he revealed that Mayweather "highly appreciated the conditions created for the development of martial arts in Chechnya" after visiting the state-funded Akhmat gyms in Grozny. Kadyrov also added that Mayweather plans to "invite a team of trainers in boxing and MMA from the US."
Of course, Mayweather was probably just rolling through Chechnya as a one time thing, and will likely never see this dude again. But given the recent flap over the boxing legend calling Conor McGregor a "faggot" during one of their crazy press conferences, perhaps they have more in common than one might think.