This Insanely Awful Cristiano Ronaldo Bust Is Being Hilariously Roasted on the Internet
This bust is totally busted.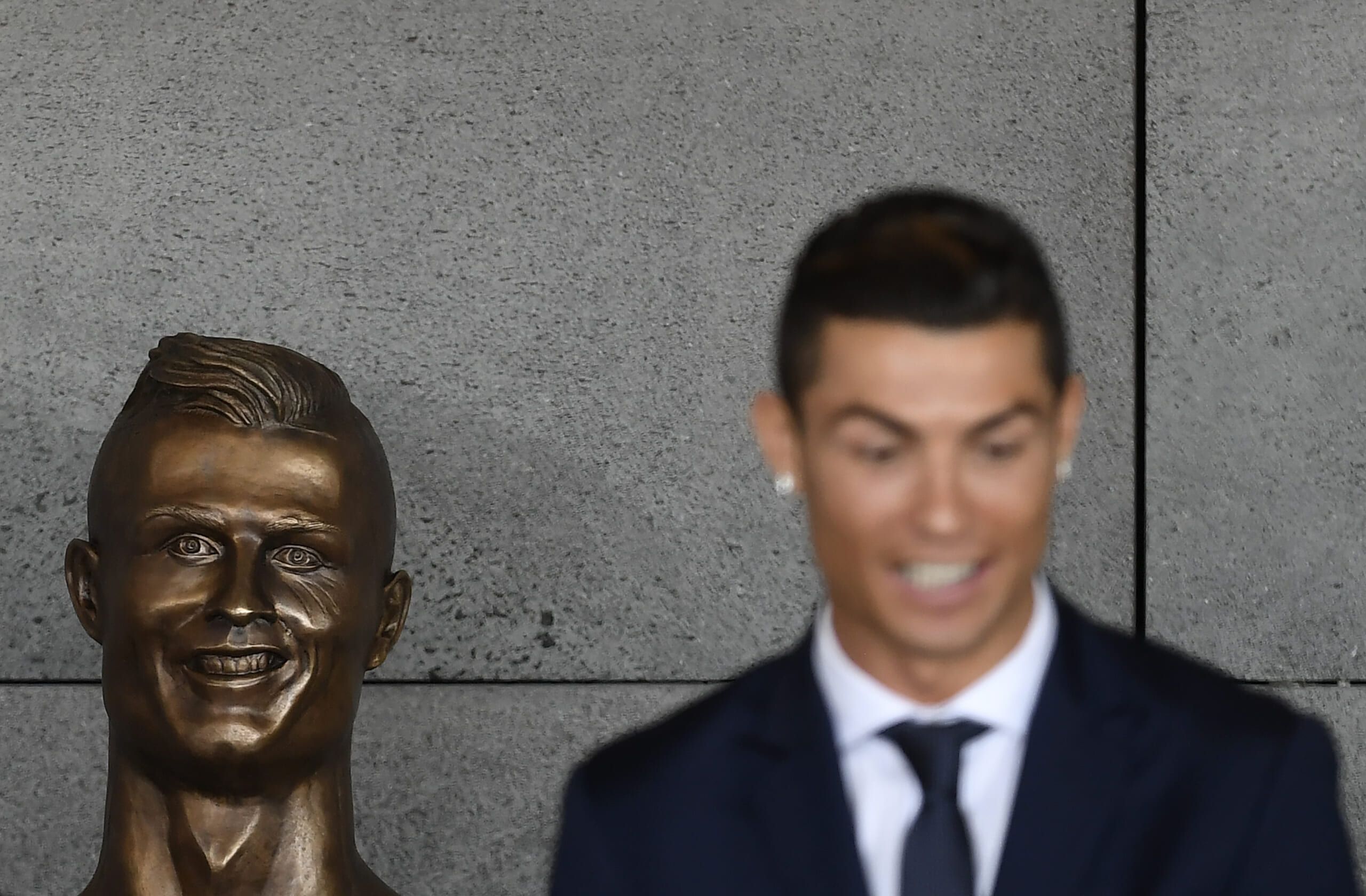 Soccer superstar Cristiano Ronaldo was recently in his native Madeira Islands, the Portuguese territory off of northern Africa, for a ceremony to mark the re-christening of the local airport in his honor. In addition to the new name, local officials presented a new bust of the chiseled, handsome face of the world's highest-paid athlete. 
But once it was unveiled, it immediately became clear that there was something wrong. This bust was totally busted.
Emanuel Santos, the artist who must have been seriously drunk when he made this, defended his handiwork with one of the most bombastic comparisons a human can make. 
"Even Jesus did not please everyone. This is a matter of taste, it's not as simple as it seems," he said in reaction to the torrent of internet ridicule that greeted the bust. 
That ridicule, splashed across social media, was hilarious and we'd like to highlight some of the best bust mockery below. 
But first, a moment to thank Santos, whose sculpture, which makes Ronaldo look like a burn victim, is much more entertaining than something that looked realistic. 
https://www.instagram.com/p/BSP-FTAjR7J
https://twitter.com/MichoB93/status/847122050410074112
https://twitter.com/lukeoneil47/status/847101298344411138https://www.instagram.com/p/BSPewbBAU7Phttps://twitter.com/nick_pants/status/847249417673490432