Meet Christina Hammer, The World Champion Boxer Who's Also A Lingerie Model
What a knockout.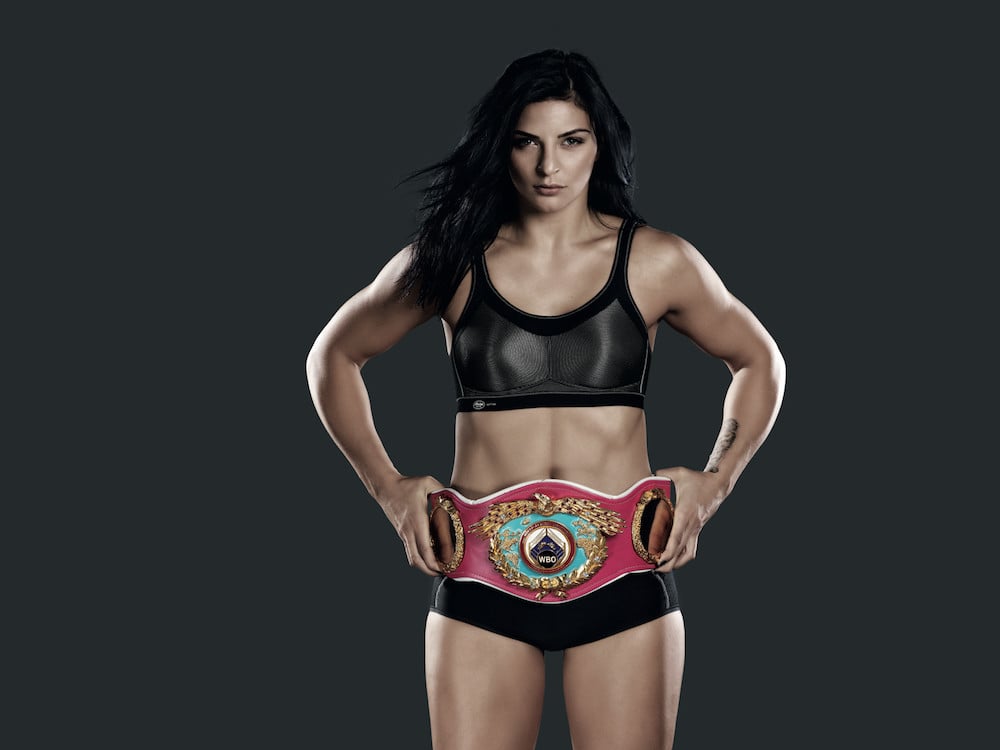 While Ronda Rousey ponders retirement, there's a new female fighter on the scene who's racking up wins—and turning heads. Meet Christina Hammer, the current WBO and WBC Middleweight Women's World Champion.
Hailing from Dortmund, Germany (via Kazakhstan, the same birthplace as Gennady "Triple-G" Golovkin), the 26-year-old is a perfect 21-0, with 9 wins coming by knockout. In addition to racking up world titles, "Lady Hammer," as she's known, is also making a name for herself in fashion. 
Sponsored by Anita, a lingerie, sports bra and swimwear brand, Lady Hammer has her very own inspired sports bra that she fights in. 
Maxim caught up with her in Detroit where she was on hand to watch two-time Olympic gold medalist–and potential future opponent–Claressa Shields fight on August 4 for the Super Middleweight Championship on ShoBox, Showtime's long-running boxing series. 
Why did you start fighting?
Growing up in Germany, I was always competitive with my younger brother. He was better than me in everything—soccer, running, swimming. But then I went to see my uncle, who was a boxing trainer, and I quickly found out I was the better boxer. 
What's your best punch? 
My left jab. It's sharp, and I have a long reach. 
What's your best fight to date?

Last November. It was a unification fight in Germany against Kali Reis. I won a unanimous decision. 
Favorite boxer? 
Triple-G. Because he's the KO machine. And we're both from Kazakhstan.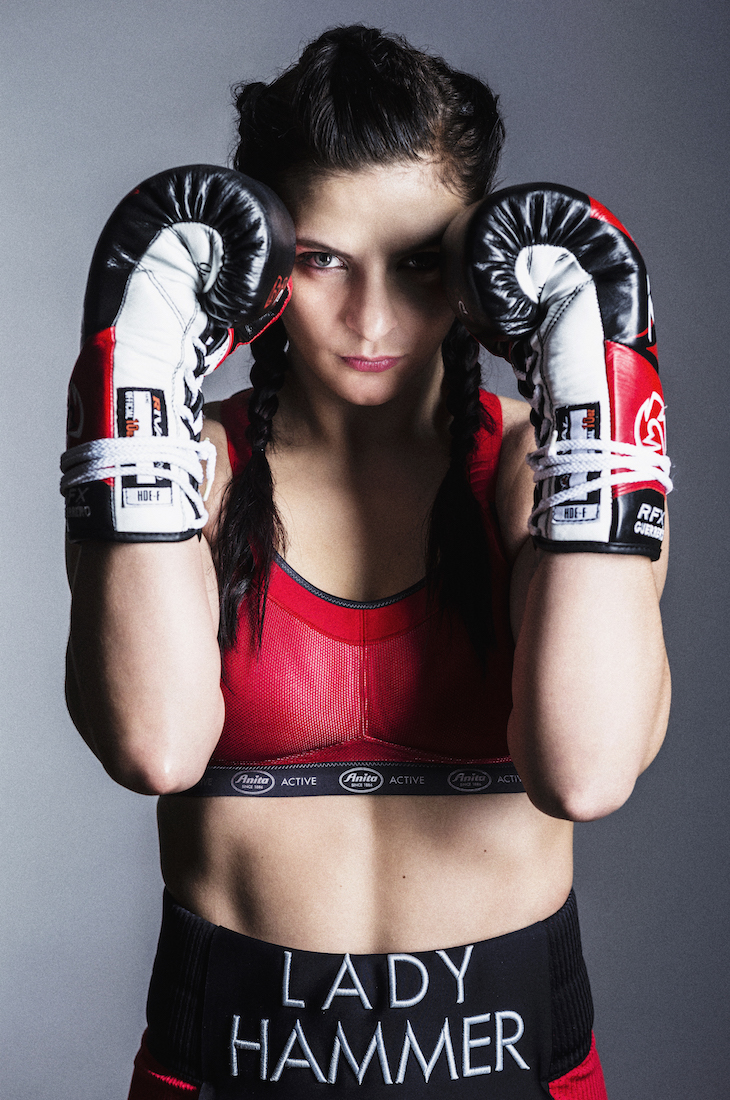 What was the last time you got into a fight outside the ring?
I was 18. It was at a disco in Germany. A girl I knew came up and pushed me. I don't know why. But I got mad and slapped her. Then the girl's boyfriend came over and slapped me! I couldn't believe it. So I punched him. Knocked him out. Three security guards came over and threw me out. 
What celebrity would you like to fight in the ring?
Jennifer Lawrence. I love The Hunger Games movies, and she looks like she can fight. 
Do you put on weight in between fights?
Only in my chest. I always go up one cup size!
Dream date? 
Christian Ronaldo. He's handsome and an incredible athlete. And it would be in Ibiza. Because I love the sun and the beach. 
What do you like to do on a first date? What don't you like?
A like a gentleman. A guy with manners, who is polite. I don't like guys who eat too fast. And drinking or smoking. And if you're going to ask me out, take me to a game or do something fun. Just dinner is boring. 
Best gift someone can buy for you?

That's easy. Zanotti shoes! 
Your favorite body part?

On me? My abs. On guys? Arms.
Favorite article of clothing?

My red Anita sports bra. They made it just for me.
What's your next fight?
I'm hoping to fight this year in New York City. Then next year have a big unification bout with Claressa Shields. She's a great fighter, but I'm the champion, and I know I'll be taking those belts home with me.